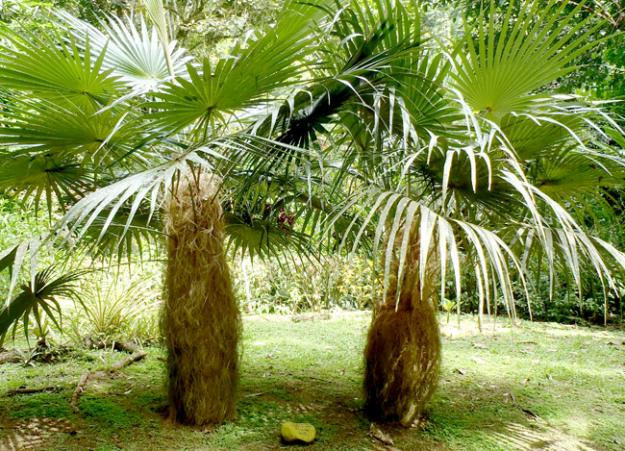 Photo by:
Sheep R Us / Flickr
In honor of Father's Day, here's a hirsute tree that goes by the name Old Man Palm (Coccothrinax crinita). Covered in long fibers (crinita means hairy in Latin) that resemble a tremendous beard, the rare species is a favorite among palm collectors. The tree is also known as the "Old Man from Cuba," where it is native and endemic. I know what you're thinking—a beard under the Cuban sun? Why, it's a palm for Ernest Hemingway.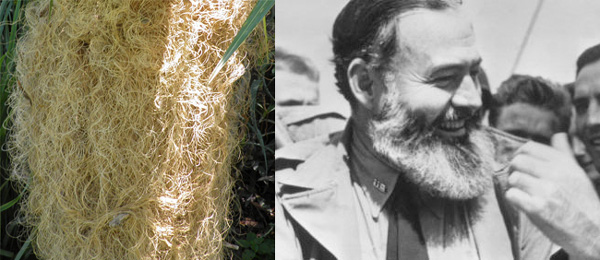 Old Man Palm's "beard," and Ernest Hemingway's beard. Photo credits: floridagardeners.com (left); Wikimedia Commons (right)
For Hemingway and our fathers, then—raise a mojito to the Old Man Palm, a slow-growing ornamental palm that grows naturally on Cuba's grasslands and hills. It grows under cultivation in similar climates, especially southern Florida. The tree is critically endangered—it's estimated that there are only about 60 to 130 individual plants left in Cuba. The palm's ethnobotanical uses are many, including fibers for pillows, leaves for bowls, and trunks for shelters, which is one of the reasons it is now rare.
Horticulturalists in the United States rarely refer to the tree without mentioning its Cuban roots; similar to the way Hemingway is thought to have shortened a distance between the two countries, Old Man Palm travels easily from Havana to Naples, Florida. Along with rum and The Old Man and the Sea, it's a fantastic island export. American botanist Charles Wright, an intrepid collector who spent an extended expedition in Cuba, introduced the tree to the western world in 1860.
If you're planting palms in a Southern Florida yard, consider Coccothrinax crinita as an interesting variation on ubiquitous varieties. The circular leaves are bright green on top and silvery gray on the undersides, with long stalks of small yellow inflorescences that extend past the leaves length. The tree can grow to 36 inches in width, but will appear twice as wide with its expansive beard. The fibrous cloak houses insects, lizards, and beetles. It's a hardy seaside-dwelling species, tolerating high sun and salt. It can survive temperatures as low as 20 degrees F when mature, though this can take a while—the tree takes about ten years to grow five feet. Purchasing fully grown individuals is expensive (about $1000), but a small tree in a five gallon pot is about $65, according to the Key West Garden Club.
Happy Father's Day, Pops—here's to always having a spot in the sun to let your beard grow long.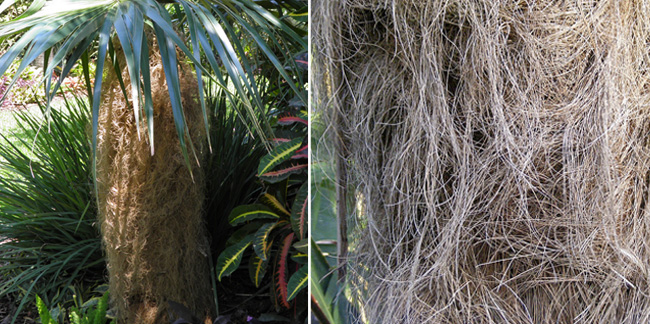 Photo credit from floridagardener.com.
Anna Laurent is a writer and photographer. Her work explores how we look at plants, and how those plants behave.