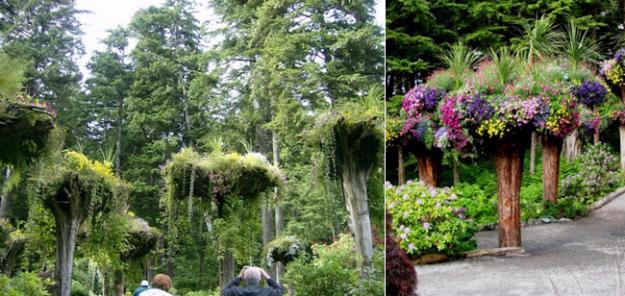 Photo by:
Glacier Garden Rainforest
The wonders of Alaska's Mendenhall Valley include a rainforest, a glacier, and an alleé of upside-down trees. The glacier is a wonder in itself—one of the world's few accessible glaciers—and its unique landscaping feature, the 'Flower Towers,' are a quirky addition by Steve and Cindy Bowhay, owners of Glacier Garden Rainforest in southeast Alaska.
The Bowhays might tell you that the unusual trees are endemic to the Medenhall Glacier—in a manner of speaking, perhaps. The upside-down trees are local Sitka spruce and Western hemlock, felled by a landslide in 1984 that uprooted most of the mountain's vegetation. Today, they've been turned upside down and buried several feet in the ground, while the roots become a nest for arrangements of brightly colored begonias, fuchsias, and petunias.
The landslide that swept the trees also demolished much of the face of Thunder Mountain. A decade later, the Bowhays purchased six acres of land and began reclamation. Originally, they only planned to expand their landscaping business in Juneau. But as they designed a hydro-electricity plant to power greenhouses and settling ponds to slow erosion, they began to see a rainforest emerge, with waterfalls and panoramic views of Juneau. They acquired an additional 44.5 acres and enlarged their landscaping plan: to design a public garden that allowed visitors to experience Alaska's most beautiful natural resources.
The Flower Towers were the result of an innocuous mishap. One day Steve accidentally damaged a landscaping machine, and directed his anger at a fallen tree, using the machine to pick it up and slam it upside down into the mud. He looked at the cradle of roots and imagined them filled with flowers.
Today, the park is scattered with just about a hundred upside-down trees, all of which are lined with netting, moss, and assorted annuals. Naturally occurring species include rhododendrons, azaleas, Japanese maples, Devil's Club, Elderberry shrubs, monkshood, lupine, wild iris, and Douglas asters.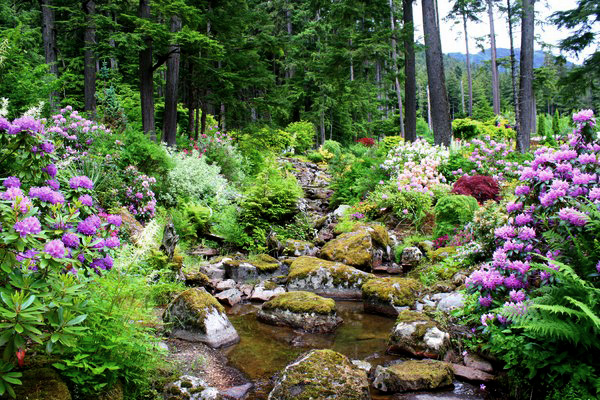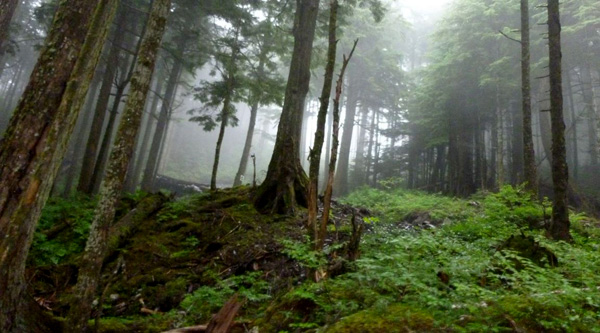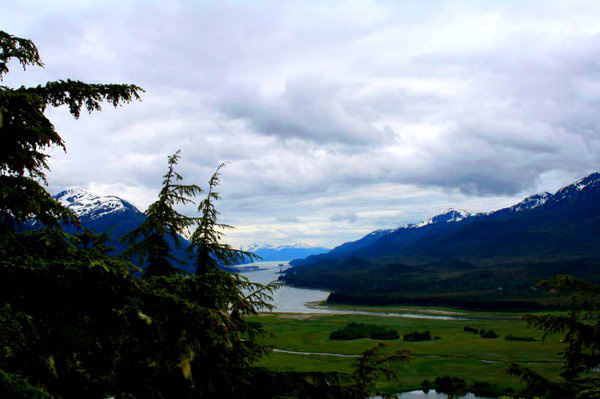 Glacier Garden Rainforest. All photos credit: Irma E / Yelp