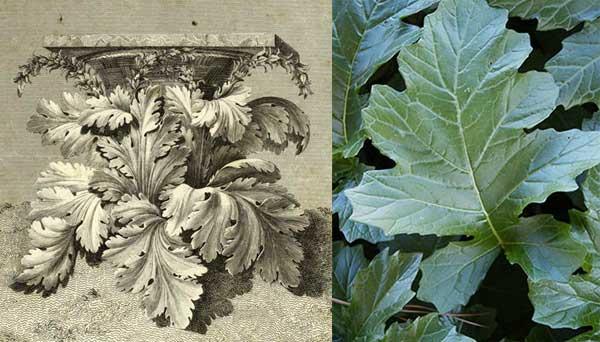 Photo by:
NYPL, Pender Nursery
Every plant has a history, but not every plant's legacy is carved in stone. With its tall stalks and dramatic foliage, Acanthus is one of those few. This Old World genus includes 30 species of plants, whose deeply-cut leaves inspired the ornamental capitals of ancient Corinthian columns, the verdant lettering in Medieval illuminated manuscripts, and the decorative motifs of 19th-century designs.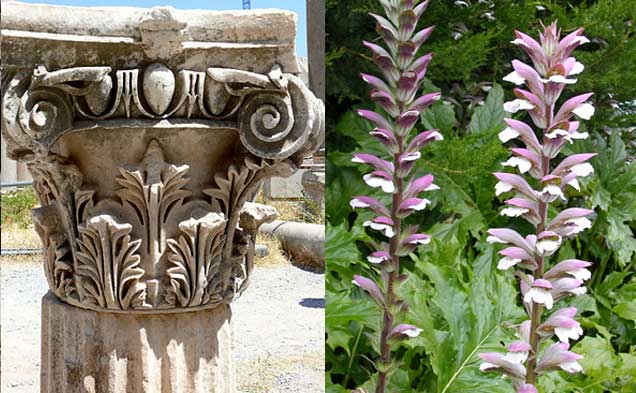 Photo credit: Church Creek Nursery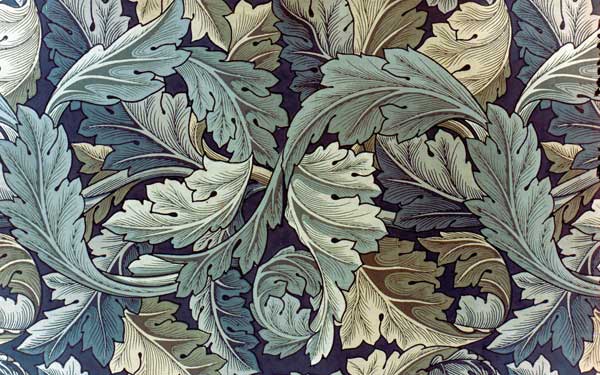 Acanthus, 1875. Photo credit: William Morris & Co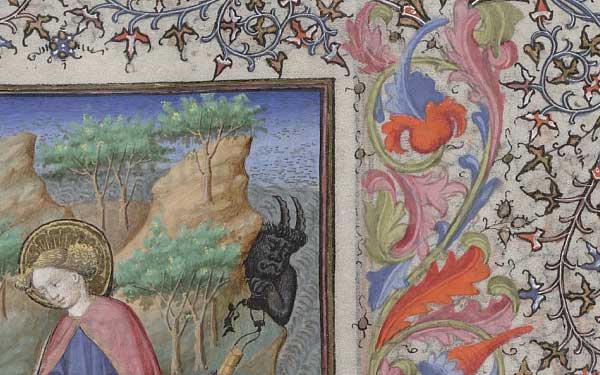 15th century manuscript; Photo credit: Metropolitan Museum of Art.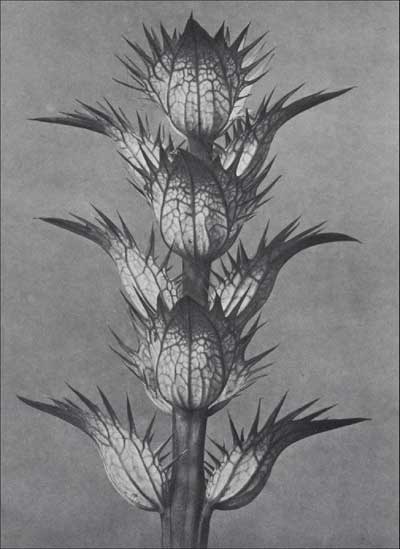 Acanthus mollis, 1929. Photo credit: Karl Blossfeldt.
[Read our post about the work of Karl Blossfeldt.]
Today, Acanthus is cultivated as a dramatic accent in temperate gardens throughout the world. Acanthus mollis and Acanthus spinosus are the more ubiquitous species, commonly known as Bear's Breeches. The genus is characterized by white or purple flowers and deeply cut leaves; the name is derived from the Greek acanthos, meaning thorny.
Anna Laurent is a writer and producer of educational botanical media. Photographs from her forthcoming field guide to Los Angeles are available for exhibition and purchase at the author's shop.