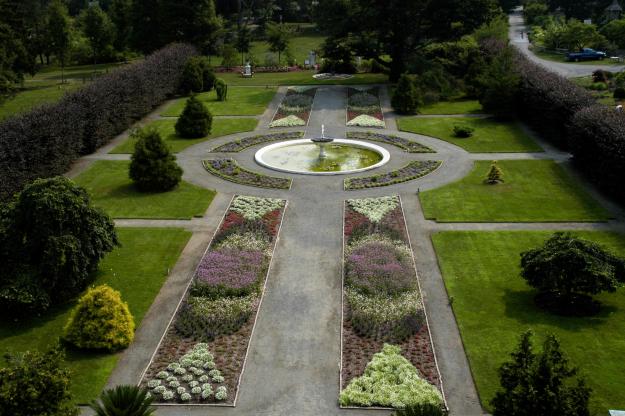 If you're an avid viewer of the PBS series Downton Abbey, here's a garden event you don't want to miss. The Massachusetts Horticultural Society's Garden to Table program, which provides organic produce for families in need, is hosting a Downton Abbey-inspired Garden Party Fundraiser on Sunday, Sept. 15, 2013, at the beautiful Gardens of Elm Bank in Wellesley, Mass. The festivities include tours of the exquisite gardens, a vintage fashion display, drinks and hors d'oeuvres, a cricket match, a silent auction, and more. Guests are also encouraged to dress in their finest post-Edwardian era attire and enter to win best costume and best hat prizes.
When:
September 15, 2013
Where:
Gardens of Elm Bank in Wellesley, Mass.
Founded in 1829, the Massachusetts Horticultural Society is the oldest, formally organized horticultural institution in the country. The MHS Gardens of Elm Bank feature a wide array of garden types, including one of the only Italianate gardens in the region, a whimsical children's garden, a four-season perennial garden, a lovely shade garden dedicated to Jim Crockett, a trial garden where breeding companies test new varieties, and the Garden to Table vegetable garden, which was designed by a team of Master Gardeners to be a source of inspiration for home gardeners and cooks. Last year, the garden grew nearly 4,000 pounds of organic produce, enough to supply two local food pantries. You can read more about the Gardens of Elm Bank at www.masshort.org.
To attend the Garden Party Fundraiser, order your tickets online or contact Leslie Mann for more information. (Email: leslie.mann@gibsonsir.com; phone: 508-904-4967)

The Garden to Table program provides organic produce for families in need.