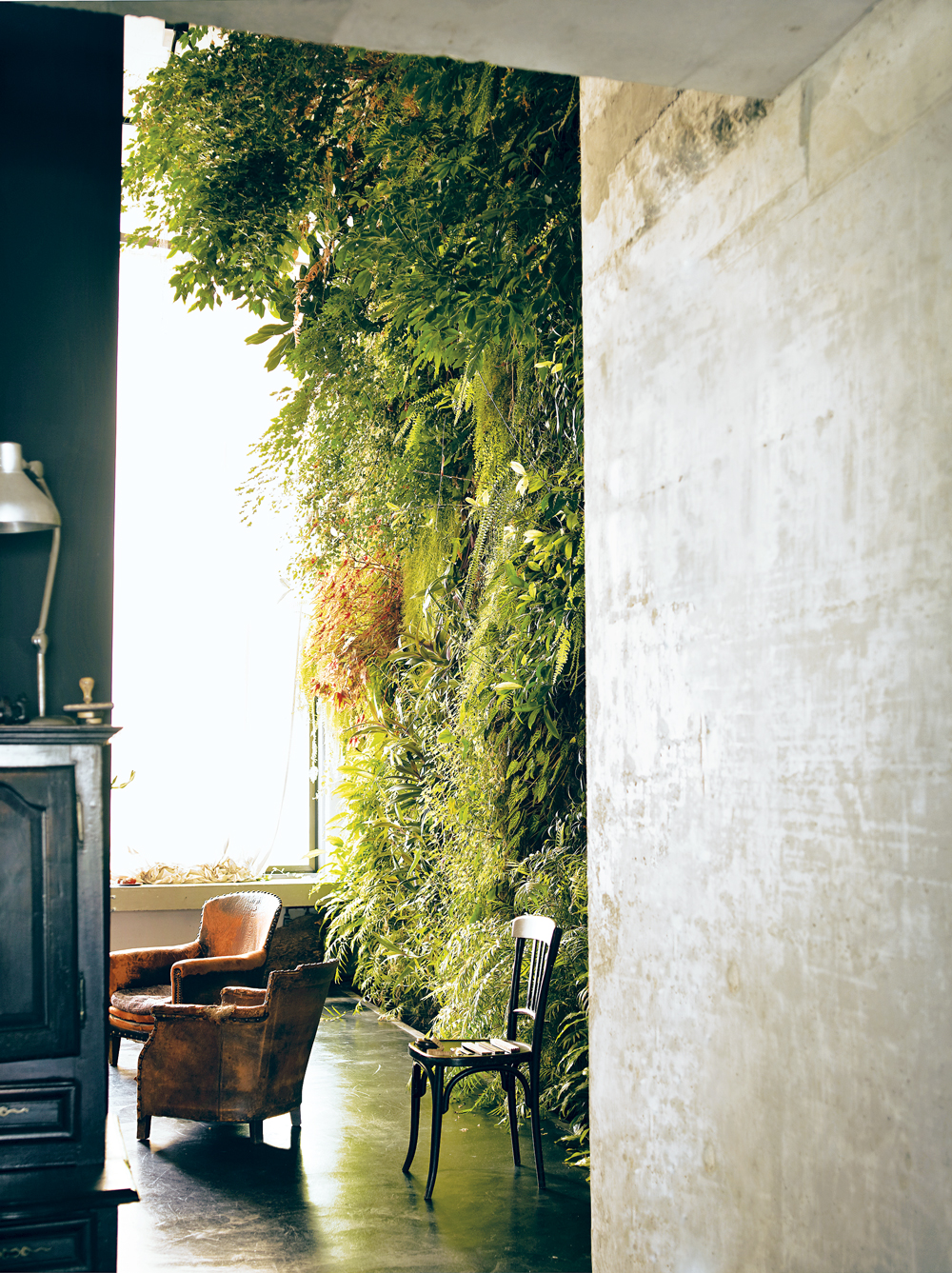 Photo by Debi Treloar/Ryland Peters & Small
With spring bringing flowers aplenty, gardeners again have the pleasure of readily available blooms begging to be brought indoors. Two books arrive with the season this year to remind us that living with nature in the house takes many forms.
The Natural Home ($30; Ryland Peters & Small) by Paris-based art director Hans Blomquist, with photographs by Debi Treloar, looks at plants not as seasonal accessories but as decorative elements. Their shapes, textures, and patinas, Blomquist argues, should be used to create a decor that is authentic and beautiful. "I'm interested in bringing in nature in a modern way," Blomquist told us by phone from a shoot in South Africa—by which he means not sleek, monochrome interiors but natural environments that connect with the personality of their occupants. He clusters still lifes of old things and new, combining them with uninhibited plants—"not the kind you cut but the kind you let grow," he says. Blomquist says plants need not dominate: He recommends geraniums and small lemon trees, plants that grow to moderate size. But the houses he showcases in the book, including a Paris apartment with a wall hung with unruly plants, belie his passion for letting nature take its course. "Let them go wild," he says.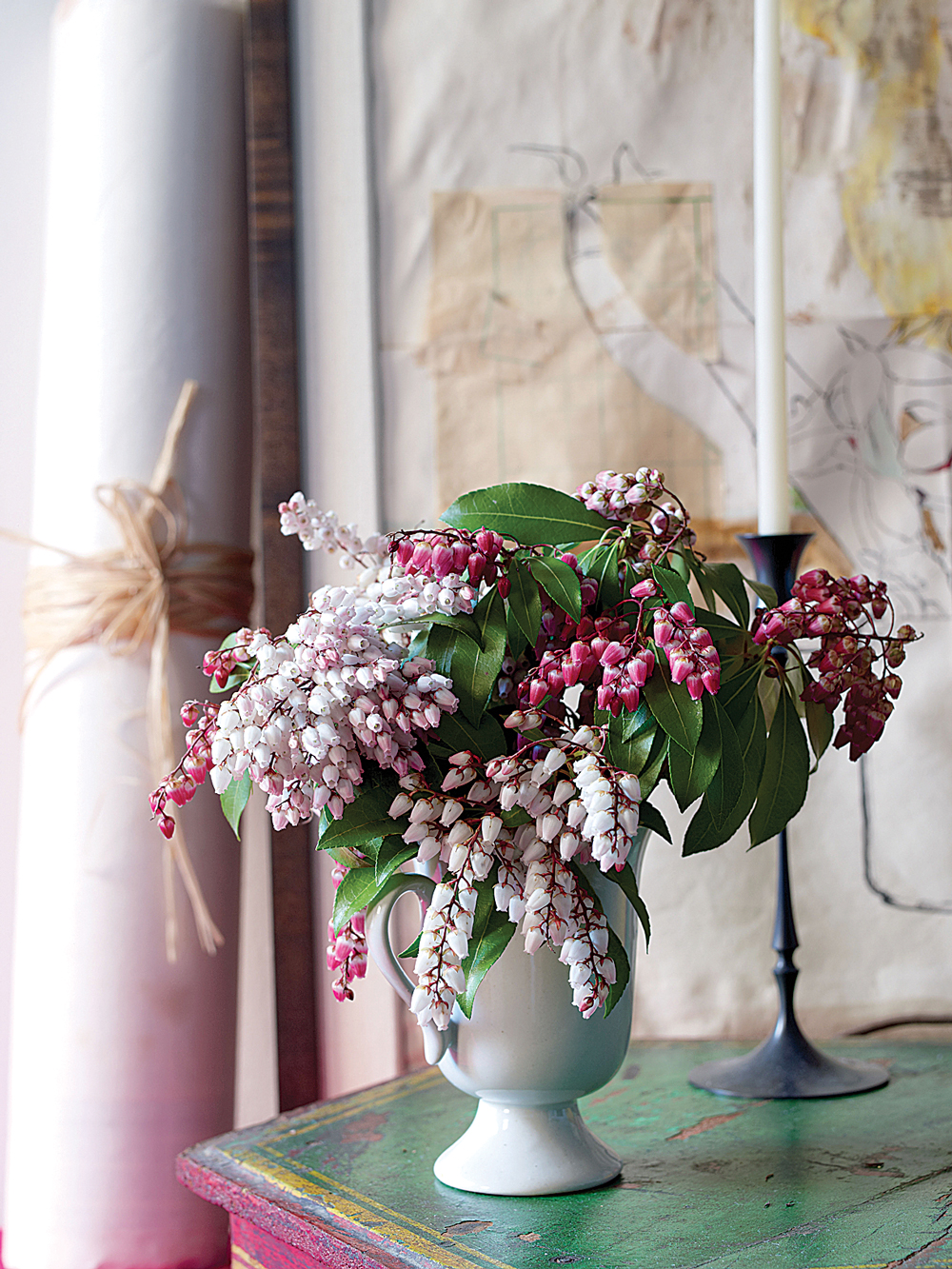 Ngoc Minh Ngo's arrangements in Bringing Nature Home, like this grouping of pieris, have a casual beauty that is simple to reproduce. Photo by Ngoc Minh Ngo.
Photographer Ngoc Minh Ngo also wants her readers to see flowers as more than props, but her method is calm focus. Along with practical tips on arranging flowers, Bringing Nature Home ($45; Rizzoli) contains exquisite images of arrangements styled by Nicolette Owen that distill the colors, tones, and textures of the fabrics, walls, and seasons. "Flowers are used in different cultures to mark time in different ways," says Ngoc, who remembers the profusion of flowering quince at New Year's in her native Vietnam. In her book, each setting seems to capture a sense of ritual and memory.

This article was first published in Garden Design
April 2012