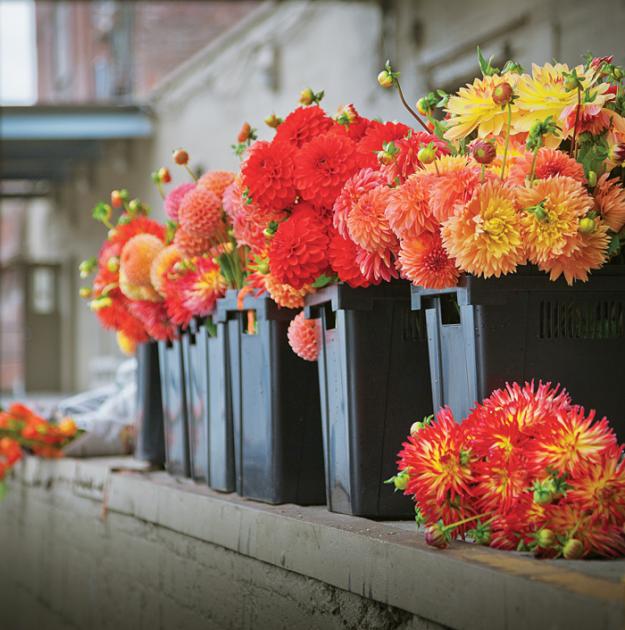 Buying local has become an overarching mind-set, not just a way to shop for groceries. In her book, The 50 Mile Bouquet: Seasonal, Local and Sustainable Flowers (St. Lynn's Press), outdoor living expert Debra Prinzing, with photographer David Perry, documents farmers and "eco-designers" around the United States who work with local, sustainable flowers. We asked Prinzing to preview some of the book's big ideas. (And check out the companion site, the50milebouquet.com.)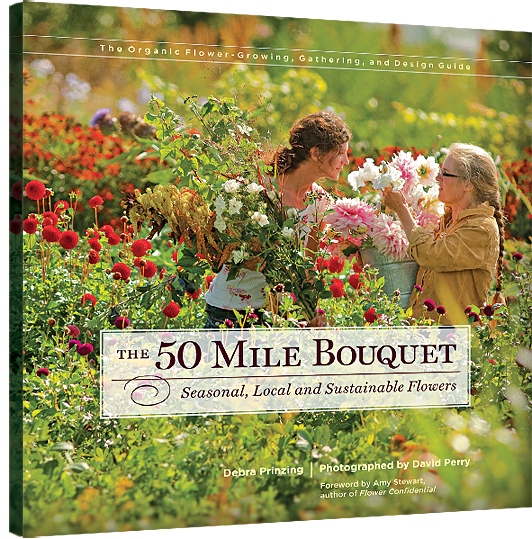 For The 50 Mile Bouquet, Debra Prinzing and David Perry spent three years touring the country documenting the true allies of green floral design: small flower farmers.
Garden Design: What is the slow flower movement?
Debra Prinzing: While the culinary world is exploding with farm-to-table chefs, similarly, there is an exciting revolution among floral designers who care about the field-to-vase journey. When florists make the important connection with a flower farmer, the resulting designs are highly seasonal and incredibly beautiful — and, of course, sustainable.
GD: Are you seeing a rise in green techniques among florists?
DB: Yes. Most eco-designers refuse to work with floral foam since it's not biodegradable. Instead, these designers stabilize flower stems with greener methods, like intricate twig armatures or bunched-up chicken wire. Recycled vases are popular, too.
GD: How can consumers make better decisions when purchasing flowers?
DB: Ask where the flowers were grown. Seek out growers at farmers' markets. In the off-season, learn to identify floral ingredients in your own backyard!
Anna Watson Carl is a contributing editor at GARDEN DESIGN.