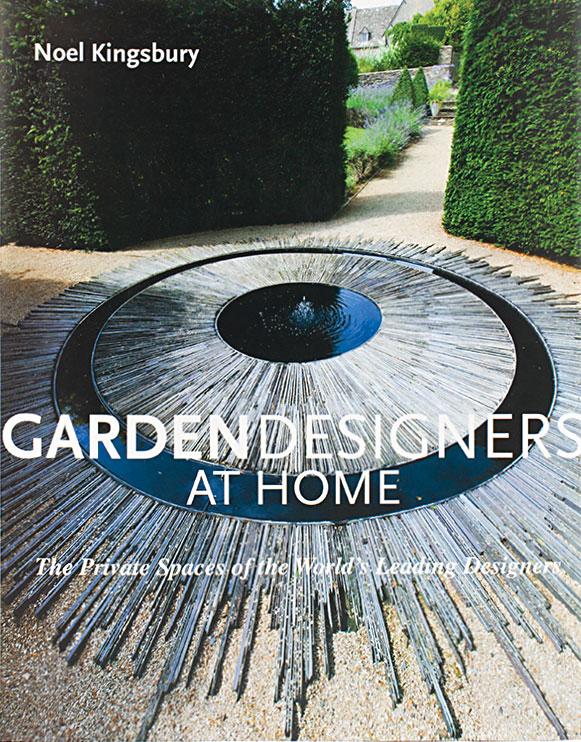 As a seasoned and well-traveled garden writer, Noel Kingsbury has long observed the work and aesthetics of some of the leading designers of our time. So the prospect of him guiding us through their own gardens is one of great promise, even excitement. The result is a new title from Pavilion Books, Garden Designers at Home, in which Kingsbury and a legion of photographers reveal the personal gardens of 27 designers of international renown. Six are in Europe, 12 in Britain, and another six in the United States. Then there's the Brazilian garden of Roberto Burle Marx, with its jigsaws of stone and displays of rare tropical flora.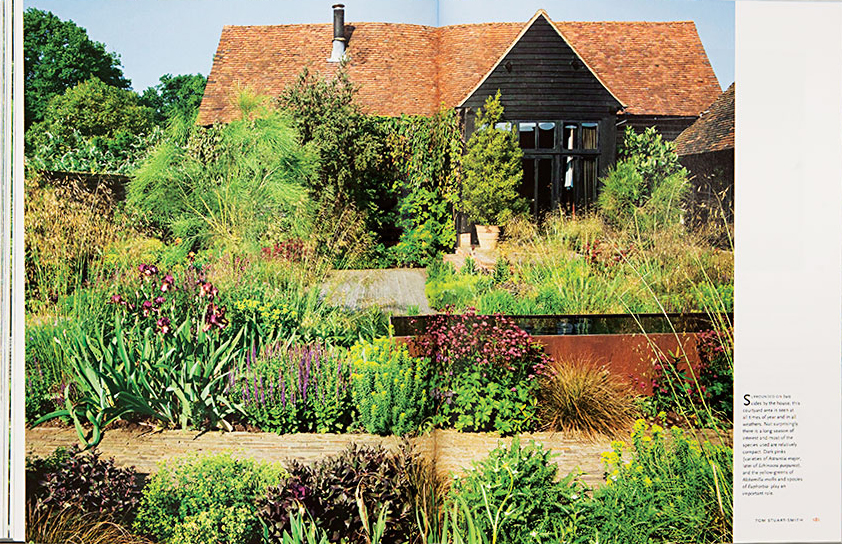 The courtyard at Tom Stuart-Smith's home near London.
In contrast, the personal landscapes of other designers reveal a more orthodox beauty. There's the delightful garden in Dorset, England, where the now-retired Penelope Hobhouse wound down her career; the herbaceous garden on the Chesapeake Bay where James van Sweden practiced what he preached; and the sumptuous formal garden and streamside arboretum of Arabella Lennox-Boyd in northern England. Kingsbury gives younger designers their due, people like Ulf Nordell, whose summer home in northern Sweden demonstrates the unexpected fecundity of the nearby Arctic. The London urban garden of Cleve West exudes a powerful sense of place through paving and sculpture. Isabel and Julian Bannerman put a modern, romantic spin on classical forms. Some designers use their gardens as a showroom for clients; others don't, but they are all testing plants as they enjoy them. In their Fort Collins, Colorado, garden, Lauren Springer-Ogden and Scott Ogden use dry land native plants to eye-opening effect.
Kingsbury writes that he wanted to assemble designers known for their skill with plants. Certainly, he documents the now-universal embrace of plant-driven design and tells us what his chosen designers have done, why they're influential, and, I think most interesting, how their work has evolved in this golden age of horticulture.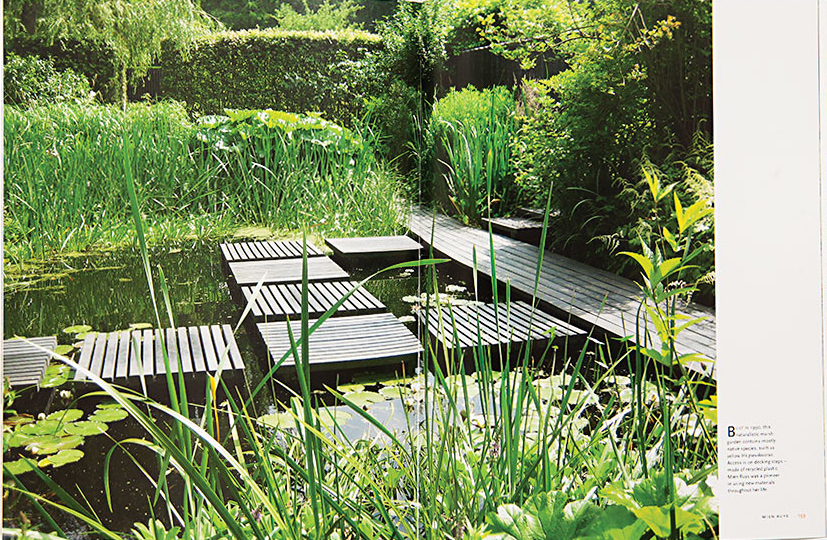 The naturalistic marsh garden of deceased Dutch landscape architect Mien Ruys.
It is instructive to see what designers do for themselves, fettered only by their site conditions. I found the book's plant galleries not comprehensive enough to be useful. I would have rather seen illus¬trated plans to get a better sense of the entirety of the designer's private worlds. The photo captions could help in this regard, but they don't, generally.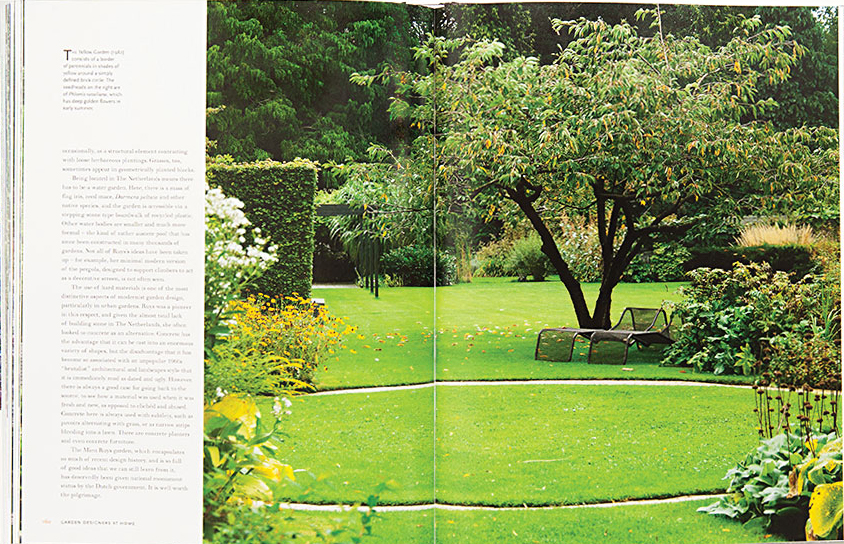 A simply defined brick circle in Ruys' Yellow Garden exemplifies her signature use of hard materials.
Still, there is much to enjoy in these pages. I found it heartening to read that the author finds the garden of John Brookes—more a designer than a plantsman, and one from another era, essentially—to be "remarkably restful." I closed the book wanting to be in some of these gardens, namely the contemporary take on the Arts and Crafts by Tom Stuart-Smith, and in Piet Oudolf's Dutch garden in September, when the stout grasses and perennials embrace the observer in their mellow decline.
Adrian Higgins is a garden columnist for The Washington Post.