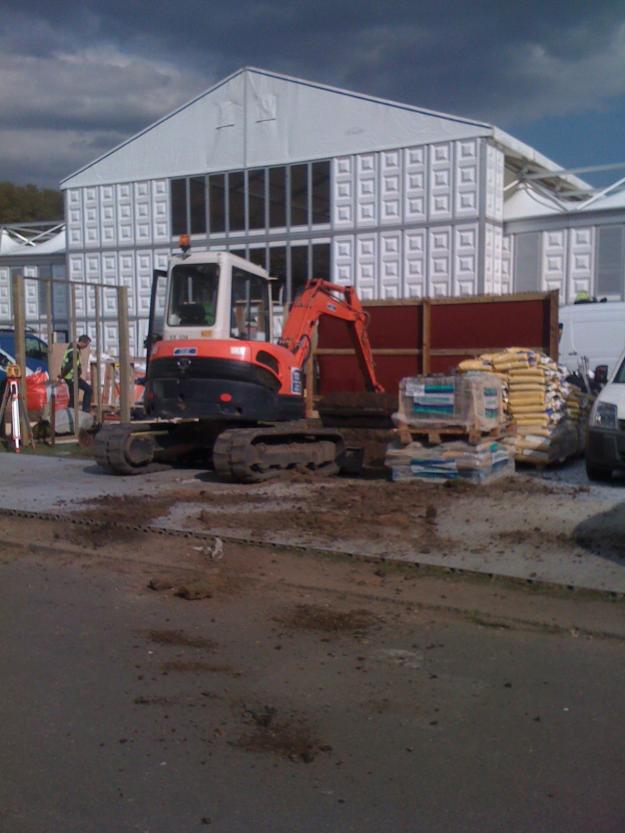 Photo by:
Paul Hervey-Brookes
After much collecting of mossy lengths of wood, birds nests and not to mention selecting over 1000 herbaceous plants grown to utter perfection we finally packed the lorries and cars and headed to London for the first day of our build at Chelsea Flower Show.
For a country boy used to the rolling landscape of the rural Cotswolds London is always busy and in a totally strange way has a wild undercurrent of excitement. Normally trips to London for us are about visiting friends, exhibitions and of course Fortnum & Mason to stock up on tea.
Our home from home for this 3 week build and show is a top floor flat with stunning views of the London Eye, the BT Tower and general skyline, we have a roof terrace which is rather fun.
We arrived on site this morning at 7.30am the site was already buzzing with a host of trademen, designers, and Royal Horticultural Society people. Our immediate neighbours all arrived and after initial introductions set to work on their gardens.
We immediately set to with the digger and dumper and orchestrated the arrival of our first deliveries. Tomorrow our hedge and trees all arrive and we also start work on the footings for our bespoke stone arbour. Best of all after a long day we all arrived home and over supper talked excitedly about the garden and tomorrows challenges.
I leave you with a rare glimpse of Chelsea Flower Show during its build up period and will let you know later in the week how we and our neighbours are progressing.