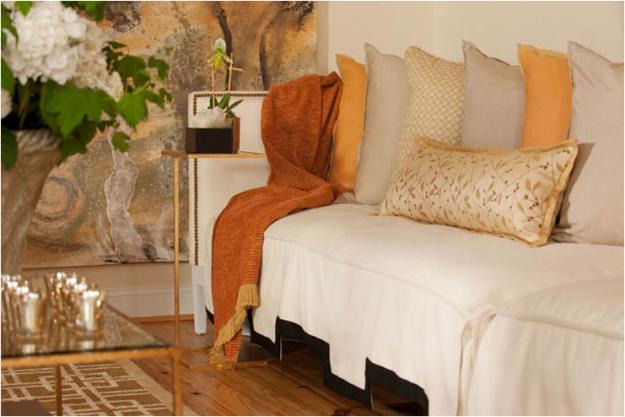 Photo by:
photo courtesy of Sunbrella
White fabrics abound in design showrooms and in homes across the country, and it's really not that surprising. Nothing beats the crisp, cool look of bright white, and you can add color with accent pillows, throws and other accessories to create a look that is your own.
The days are gone when you have to bypass white as an option for fear that your family, friends and pets would render it a canvas of spills, spots and unidentifiable stains. If you covet the sophisticated white that adorns magazine pages and homes of the rich and glamorous, I have great news. Sunbrella makes it attainable for even the messiest households.
All Sunbrella fabrics are stain resistant and easy to clean, and the performance is inherent at the fiber level, so you don't have to worry it degrading over time. We apply a topical finish to make your life even easier. Liquids will bead making them super easy to blot up when accidents happen. But you can rest assured that, even if you aren't there to take immediate action, you will be able to remove the stain.
Most stains can be removed with a mild soap and water, but you can step all the way up to full strength bleach for really tough stains like red wine, mustard or ink. If white isn't your thing, pick the richest, punchiest color that suits your style, and it too is bleach cleanable.
For more tips on cleaning Sunbrella fabrics, visit http://bit.ly/ddsID5.