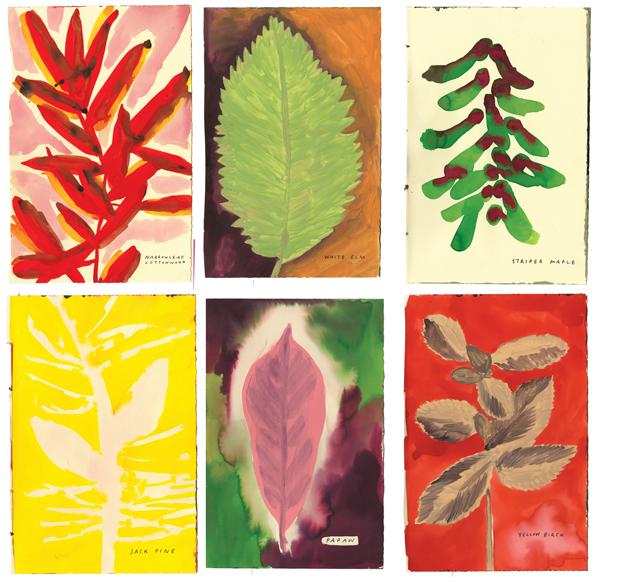 Treeeeeees. I've recently come across a bunch of cool links about trees and I thought I would share all of them with you in one post.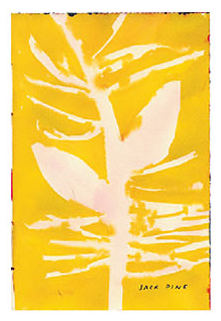 Leanne Shapton's Native Trees of Canada
Artist Leanne Shapton discovered a copy of The Native Trees of Canada, a guidebook published by the forestry branch of the Canadian Department of Northern Affairs and Natural Resources in 1956, meant to help readers identify trees, in a used bookstore. She began painting her own interpretations of the trees and leaves. An excerpt from this beautiful book, the original of which was painted as a personal gift from Shapton to her boyfriend, is paired with tree quotes from Canadian authors and available as a printable PDF from the New York Times. Or buy the book from Drawn and Quarterly ($19.95).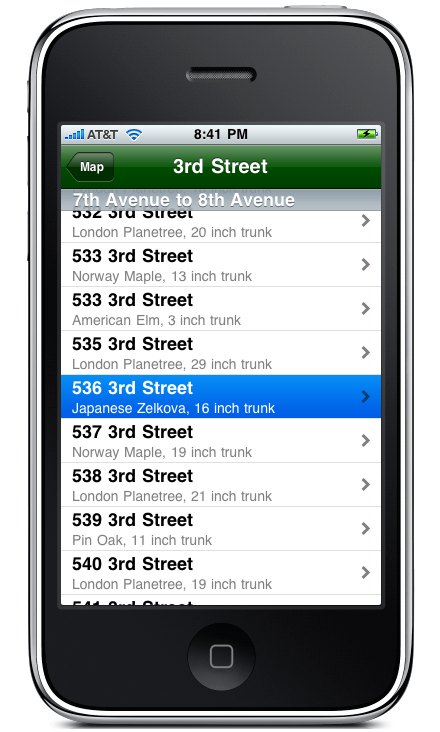 Know every tree in NYC
I just leaned about an amazing iPhone app called Trees Near You last night. This app is a map of all the trees in New York City and it gives you information about every one of the 500,000 trees in the city. Half a million trees! Each tree is linked to information about its species and the trunk's thickness. Created by Brett Camper, the app pulled all of the data from New York City's government tree census data and made the mess of information into a portable, graphic guide to the trees that line the city's streets.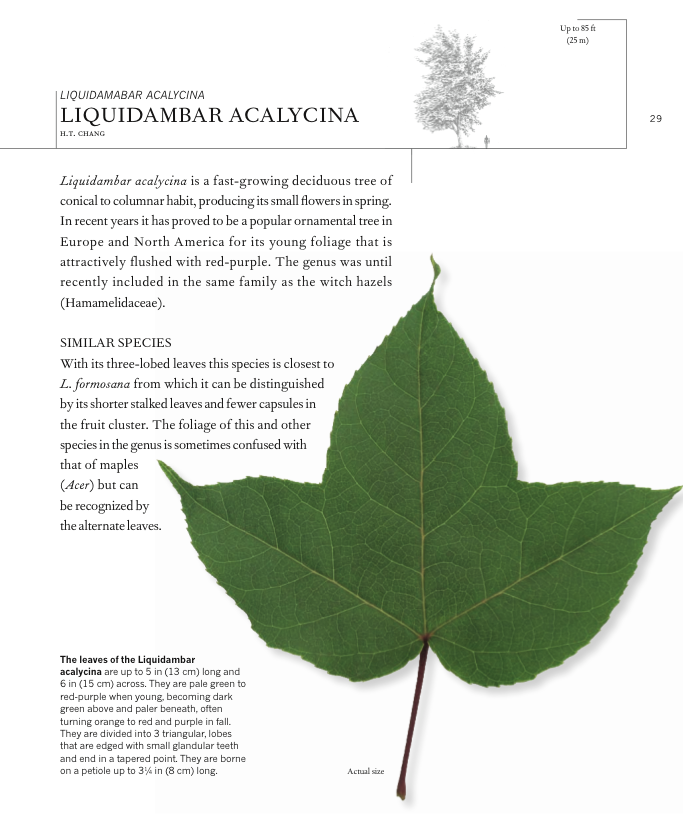 The Book of Leaves: A Leaf-by-Leaf Guide to Six Hundred of the World's Greatest Trees
This giant tome, filled with information and photographs of, well, six hundred of the world's greatest trees, is the ultimate guidebook for any tree lover. An absolute encyclopedia of information and published by The University of Chicago Press, this is $55 worth of amazing tree information.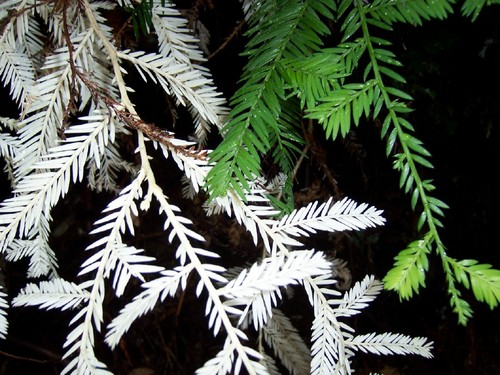 Ghostly parasitic redwoods are a rare sight in California
Did you know that there are less than a hundred—and perhaps only twenty-five or so—albino redwoods? These "ghost trees" can only survive by deriving their nutrients from another redwood, but can live for up to a century, parasitically feeding off their host trees for decades. The whole phenomenon reminds me of the children's book Bunnicula, which was about a vampire rabbit that drained vegetables of their juices, leaving them ghostly white. If you're ever in California, stop by the redwood forests to visit these spooky trees.