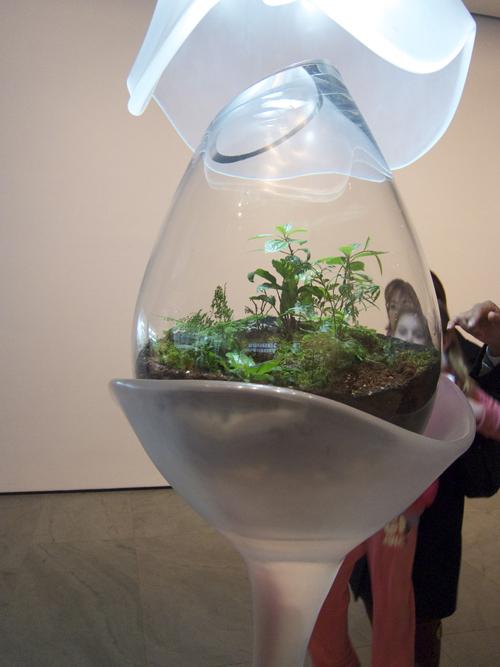 We're totally feeling the terrarium fever here, especially after we visited Paula Hayes's terrariums at New York's Museum of Modern Art a couple of weeks ago. Hayes's almost alien landscapes mix aritfical sparkling rocks and glitter with plants collected from around the world. And buried deep in the soil in each terrarium are seeds that will sprout over time, adding layers of life, vegetation, and mystery to each.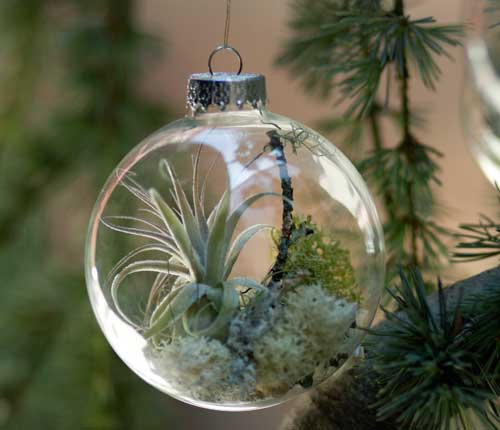 The wonder of tiny plants in its own landscape can be replicated on your Christmas tree this year with ornament terrariums, which offer little landscapes inside a glass bubble. These ornaments are available from a number of artists and some of our favorites are from Flora Grubb Gardens in San Francisco, whose ornaments are pictured above and below, and range in price from $19.95 for three small ones to $25.95 for a large ornament.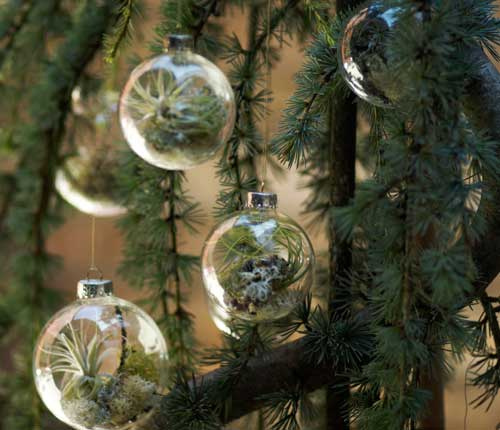 And if you're contemplating making your own, Design*Sponge has a tutorial for making some with dried moss and accessories. These aren't technically living ornaments, unlike Flora Grubb's, but they can be reused the following year.