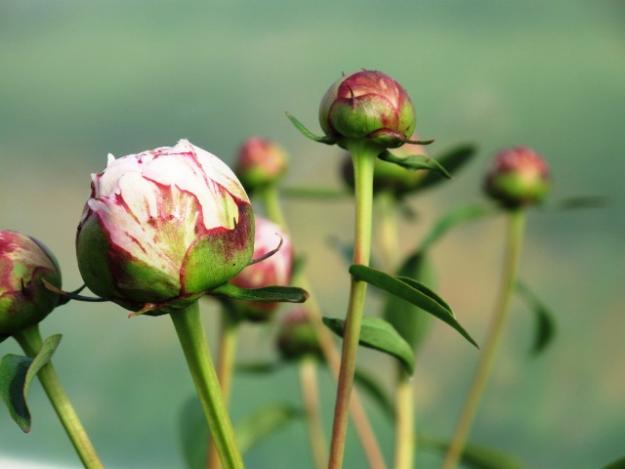 "A Fresh Bouquet: Seasonal, Local and Sustainable Flowers," is the name of a book that photographer David Perry and I are creating together. We've set out to document -- through interviews, photographs and video -- the inspiring stories of organic flower farmers and floral designers who are committed to using fresh, seasonal and local ingredients in their arrangements. The journey will take us coast to coast over the next year and will introduce our readers to the essentials of growing, gathering and designing with sustainable blooms.
Last week, during what was indeed a crazy pre-Mother's Day period for all flower growers and designers, David and I visited California Organic Flowers in Chico, Calif. This is where Marc Kessler and Julia Keener and their talented seasonal crew grow some of the most beautiful, earth-friendly flowers around. Their efficient shipping operation means you can go online and order a fresh-cut bouquet, choosing from the several varieties and combinations in bloom during any given season. Then, the following morning, those flowers are harvested, cleaned and used to create your bouquet. By the same afternoon your blooms are packaged in a beautiful purple box made from 100% post-consumer recycled cardboard and shipped via Federal Express to you or your loved one. So in 24 hours, flowers like lilies, snapdragons, dianthus, ranunculus, peonies, irises, and more go from field to vase!
The peony crops at California Organic Flowers are so beautiful and so popular with customers that the farm was sold out of its entire inventory by the Wednesday morning prior to Mother's Day. Are Marc and Julia planning to add more rows of peonies at their farm? You bet, although they pointed out it takes three years after planting for peonies to start blooming. Worth the wait, I say.
David took the slower route to join me in Chico last week. He drove through Oregon, not as a wanderer, but as a photographer with a purpose. He wanted to stop by Le Mera Gardens, where longtime organic grower Joan Thorndike showed off her flower farm and shared her passion and knowledge with David. He posted a short video interview with her - all about peonies, called "Empowered Peony PIcking." You will be surprised to learn Joan's time-honored tips for harvesting peonies and for how to store peonies to postpone their bloom time by up to a month.
Follow our blog at A Fresh Bouquet, where the journey to create this book will continue.