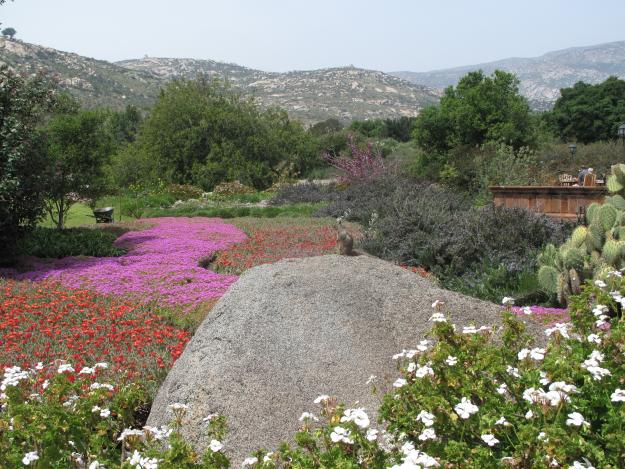 GREETINGS FROM TECATE, MEXICO. I'm at Rancho La Puerta in Baja California, the venerable fitness resort where the landscape design is among the chief pleasures.
I've been here before, in fall and winter, but never in spring – and this is a particularly green spring, with last year's rainfall double the average.
I've been walking around open-mouthed, taking pictures of the monumental plantings: gargantuan agaves, fragrant rosemary and sage as architectural shrubs, sheets of orange gazanias and magenta ice plant, pergolas laden with peaking wisteria – eight acres of extraordinary horticultural beauty.
The design is mainly the work of Sarah Livia Brightwood, daughter of Deborah and Edmund Szekely, who founded the ranch in 1940 as a bring-your-own-tent operation. The team of 22 gardeners is entirely on top of things: all is perfection to my eye…
To read more about Rancho La Puerta's landscape design and see more pictures, go to my blog, CasaCara.