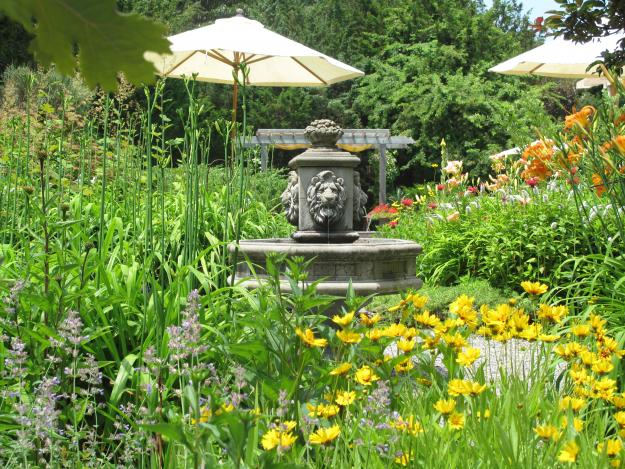 Garden voyeurs rejoice during the Garden Conservancy's Open Days, when private gardens are open to public view, and homeowners get to show off the fruits of their labors.
It's always instructive to visit neighbors' gardens, where climate and soil conditions are likely to be very similar to one's own.
Yesterday I saw two mature gardens in the wooded Springs area of Long Island. One is conceived as a series of outdoor rooms, with a formal 'games lawn' and many different seating and activity areas. In the other, there is nary an inch of lawn. Rather, gravel and artfully placed boulders convey the feeling of a Japanese dry garden, with conifers, rhododendron, ferns, bamboo, and a stone lantern and bridge.
To see more pictures and read about these two very different gardens, please pop over to my own blog, casaCARA.