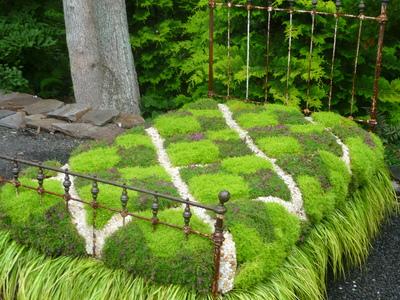 How clever is this? Surely it gives new meaning to the term "flower bed."
The creation of Geoffrey Nimmer, proprietor of East End Gardens, it was an entry in last month's container-planting invitational competition at LongHouse Reserve, a 16-acre sculpture garden in East Hampton, N.Y.
If you care to find out what the bedding plants are (oh, it's so easy to pun) -- and I hope you do -- please visit casaCARA and read all about how it was done, and with what.