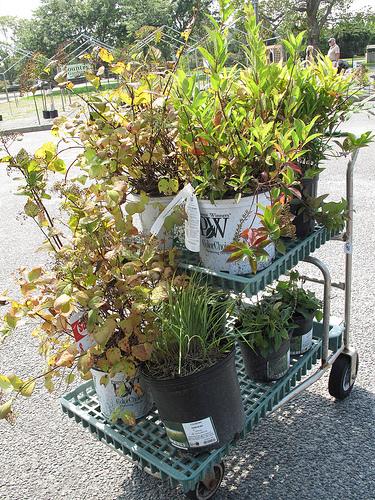 The deer here in the Hamptons (Long Island, N.Y. - Zone 7), pressed as they are for grazing space, have been having a picnic on my property these last few weeks, chowing down on begonia, astilbe, caladium, cranesbill geranium, Japanese anemone and other things generally considered deer-resistant, reducing them to sticks.
But it's fall planting time, and the nursery sales are on, and until I get a deer fence, I'm working variations on things I already have that have survived, with emphasis on colored and variegated foliage.
My list starts with 'May Night" Salvia, a long-bloomer that looks a bit like lavender, but needs less than full sun and is easier to grow.
To see 11 more deer-resistant -- OK, I'll go out on a limb and call them deer-proof -- perennials and shrubs I've recently planted, please go here, to my own blog, casaCARA.