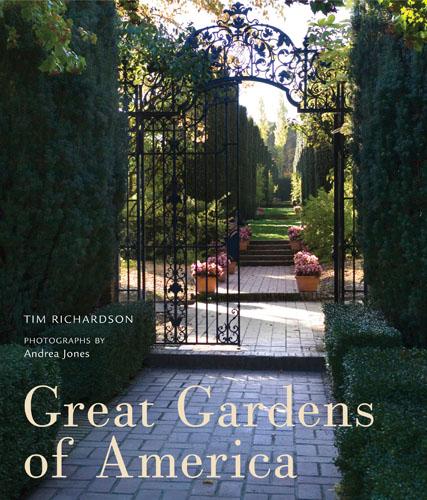 A NEW BRITISH VIEW of American gardens, Great Gardens of America (Frances Lincoln, $50), takes off from the intriguing notion that there is such a thing as a uniquely American garden style. The American garden "celebrates the natural landscape by opening out to incorporate the surrounding wilderness," writes author Tim Richardson, a well-known British garden historian. This expansive, unbounded quality is the key difference, Richardson says, between American gardens and European ones, which are defined by a sense of enclosure, a shutting out of the world beyond. (This was a very reasonable response, he points out, to medieval security concerns.)
With abundant photographs by Andrea Jones, the book is an ambitious, wide-ranging survey. It presents 25 American gardens, private and public, spanning states and centuries -- most surrounded by nature in the raw...
To read more about Great Gardens of America and see more photos, go to my blog, casaCARA.