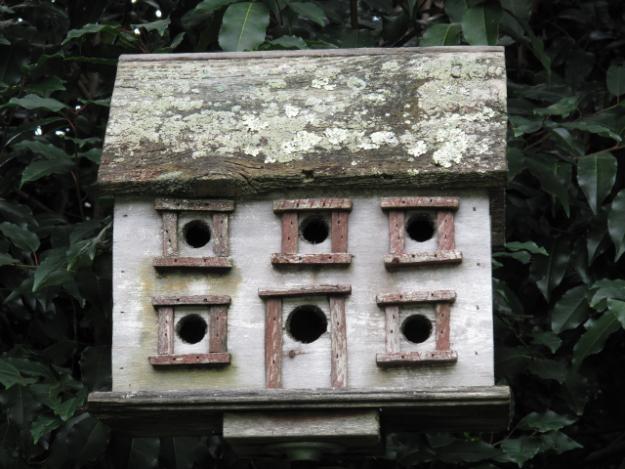 Days are getting longer (yay!) and many types of songbirds are nearly ready to mate and nest. Late winter/early spring is the ideal time to put up a birdhouse, homemade or purchased, and try to entice your favorite birds to set up housekeeping chez vous.
Birdhouses are functional for them, and ornamental for your garden. Beyond certain safety and functional requirements, birdhouses they can look like anything from a Colonial homestead to an Airstream trailer.
Different species have different housing preferences. Location, dimensions, and the size of the entrance hole are all important. There's lots of information here, at the U.S. Fish & Wildlife Service website and at university/state extension websites -- just Google.
Stephanie Reit, a painter and collage artist, has two dozen well-used birdhouses dotted around her gorgeous green acre in East Hampton, N.Y., most of them in a rustic mode. She also creates whimsical sculptural assemblages in the form of birdhouses.
For ideas and inspiration, take a look at Steph's birdhouses here and read more about her accomplishments in landscape design on my blog at CasaCara.