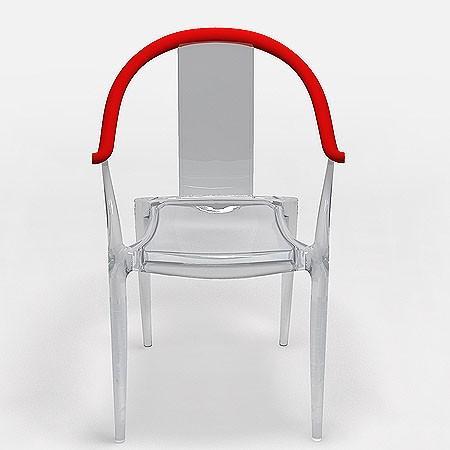 I have been working on my new site tracking designs and can't help but notice how many designers are modernizing classic Asian designs. The design pictured here is just one of the new variations on the Asian theme and I love the vision behind it.
Interviewed about his new design, the Mi Ming, Philippe Starck said it comes as a testament to the rising weight of Asia in the economy. He thought of Mi Ming as the Asian counterpart for the Ghost chair inspired by Louis styles. These are known worldwide as quintessentially European … just as the Ming style has come to represent the highest degree of style in ancient Asia.
This design combines a polycarbonate body with a fushou in aluminum or plastic giving it an ultra modern style, very rarely seen in so called Asian designs! Indeed for a long time, Asian designs were used in a very old fashioned way ... probably no longer even available in Asia! It will be interesting to see how this ultra modern Asian style translates into garden designs.