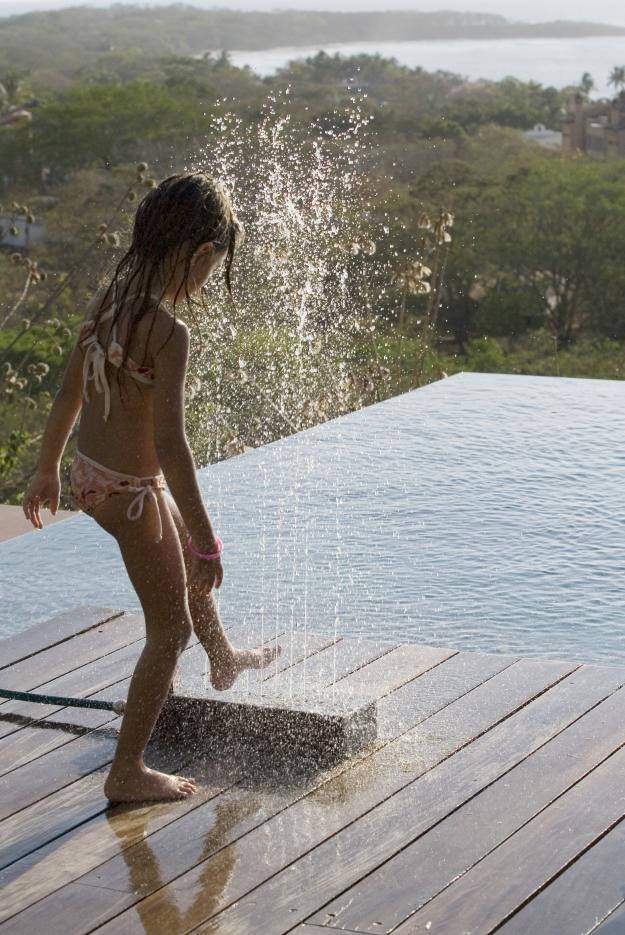 It is finally warming up! At long last! Though for many this is fantastic news, it may, for as many, lead to the sudden realization that one has not paid enough attention to outdoor spaces. We realize it would be great to do a number of things ...'if only' ...
One such typical summer 'thing' is enjoying a glorious outdoor shower.
I for one have always thought enjoying a proper outdoor shower involved serious preparation. In my mind it meant a lot of plumbing and structural work. In fact, new great looking designs are available and need nothing more than a hose pipe to function! These mobile designs are also a great solution if you do not feel the need to have permanent set up.
Quick to install and pack back up, they are non committal in a way. You no longer need to dedicate a space all year round.
Many of these designs have a second twist to them. They are headless! Water shoots up from the shower base.
These headless showers come in many shapes and sizes. Some even offer options that include hot water.
To illustrate what is new out there, let me share two designs ideas.
I love the Well Well by Belgian firm Trade-Winds.be, it is such an easy minimalist design (shown in the picture). A tiny tap you can control with your toes regulates the water height. I also love the awarded headless mobile shower platform by Viteo. Step onto it and the water shoots up!
So if you are shopping around remember new creative options are available. By the way, check very precisely if easy connectors are included.You really want an easy, hassle free plug and play experience.
Voilà! Time to Plug and Spray!