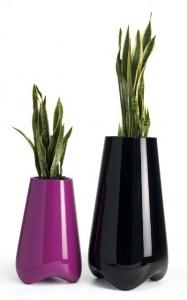 I have tracked outdoor designs for three years now and recently realized how little I know about how they react in real life! Until about 5 to 8 years ago, things were rather simple. We are now dealing with a huge variety of new materials. They simply have not been around long enough to provide us with first-hand experience about the way they play out over time. We still need help understanding them!
It is time for real information.
In many cases, the only information available is a catch all label, "Suitable for outdoor use."
What does "suitable for outdoors" mean? Not generally, but exactly? For some [those in Alaska] it means the design can stay out year round. For others, it only means that if you forget the chair outdoors and there is a little shower it's not a huge problem. Surely such hugely different situations cannot be covered by the same term. There must be a better way to go about helping us decode and spot quality.
Marketers also tend to forget we are not all chemical engineers. We do not know the properties and performances of materials found in new designs: polypropylene, polycarbonate and epoxy, and they are not explaining them to us.
For indoor decor this very technical knowledge is not that important but for outdoors it is. It is the difference between being able to leave designs outside full time or not. This in turn implies a whole series of real life consequences such a storage etc ... It is the difference between not being worried they will break or be damaged by knocks and falls caused by the wind etc. ... or getting in a panic every time a storm is on the horizon!
Fortunately, in the last few months I have seen a real change in how designs are being presented. It seems help is on the way! We are getting more precise and more practical help.
I love Vondom 's new approach. The outdoor brand took the Milan Furniture Fair by storm with a wide range of ground breaking designs. Their marketing team has also caught on to the consumer's need to know specific information. One can read in their catalogs more specifically what is on offer and what a design can or cannot do. For instance, their new VLEK planters (pictured) have an auto watering system that works for up to 120 days, and their pots are clearly marketed as able to resist temperatures from X to Y degrees Celsius depending on the model. No loose ends there. You know where you stand.
Congratulations Extremis for explaining on the web site that a great parasol design must not only look good or be easy to open and close but must also be resistant to winds. Thank you for helping us get our heads around this notion by providing the indicator designed to evaluate a design in this respect. Now I know I need to look at how a product performed on the Beaufort test.
Finally, thank you Gloster for having a great "demo device" in stores to help us really understand what new "water through" fabrics are all about, how they work, and how long it takes to have a dry pillow after a shower.
We need designers to continue in this direction and help us know how the designs we love will work out with rain, sun, mud, kids, and ... birds! In the coming weeks I will post about a few of the newest materials and try to provide pointers.
In the meantime, happy shopping and be demanding: you are entitled to real information!