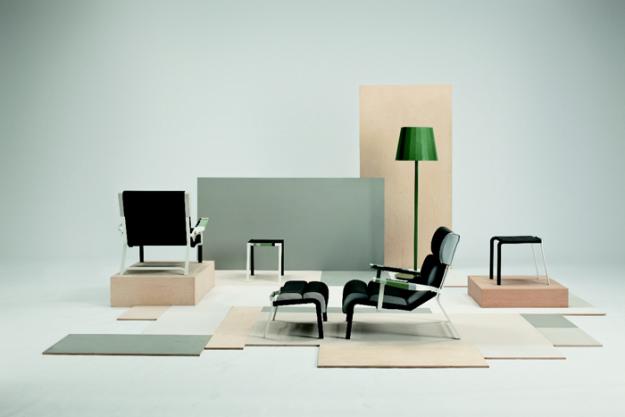 One could say the outdoor design market as we now know it is a ''tween' if not a teenager yet! We have already enjoyed over a decade of sensational innovations. All have totally changed our expectations.The first decade was very much dominated by sleek, minimalistic architectural looks. The past few months have shown this style is perhaps on its last leg or at least needs now to co-exist with an amazing new set of offers available to garden designers.
I have selected 5 designs that best represent the show.
Style statements rule
The first design I selected is seen above and is one of the most 'risqué' options. One either hates it or loves it. For those with experience in indoor designs it is charged with references to iconic seats from the past and is interpreted in a totally new neo-retro fashionable way.It is my show favorite because of its perhaps less obvious, easy style. And that is typical of what is on trend now.
Kettal, the Spanish brand which is present in the US, introduced this Bob range designed by the very edgy Hella Jongerius. The design would look great indoors too. And that is a key point of many newer designs. Many of the most advanced outdoor designs have totally shed their outdoor look even though in reality high performance materials are involved to help achieve both weather resistance and the soft touch we are used to have from indoor designs.
I will say this new direction is not one that pleases all outdoor lovers.Some believe outdoor designs should be different from those destined to stay in to celebrate the uniqueness of the great outdoor feeling.
I would love to know your thoughts. You can share them via mail at anne@theoutdoorstylist.com.
In the coming days I will share 4 more finds from the show and others from SPOGA+GAFA, the other international trade fair showcasing best outdoor designs.
Spoga+ GAFA starts Monday and promises to be full of surprises too!
Exciting times!
Anne