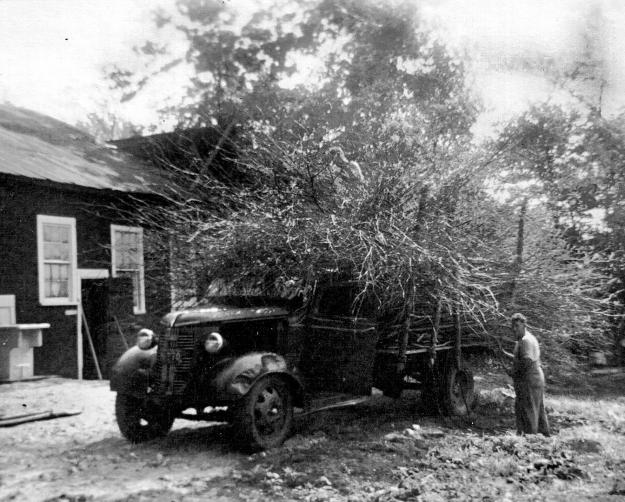 Photo by:
American Distilling Inc Archives
The American Indians first discovered that witch hazel bark, boiled into a tea or mixed with animal fats into a poultice, has therapeutic qualities. A natural astringent, witch hazel soothes irritated skin and shrinks inflamed tissues, and is a key component of everything from facial cleansers to pore-tightening products, aftershave lotions, and hemorrhoid pads.
In fact, witch hazel is said to be the most widely used botanical in the world, outstripping even the ubiquitous aloe. Nonetheless, even the world's largest manufacturer and distributor of witch hazel extracts, American Distilling in East Hampton, Connecticut, relies on wild witch hazel as its raw ingredient for those products. It is harvested sustainably, largely on state lands, by cutters whose families have been involved with the business for generations. Bare twigs and branches are lopped in the cold months, chipped, and then steam-distilled at the factory, where the extract is typically preserved with alcohol. American Distilling is now experimenting with witch hazel perfumes made from the fragrant flowers. But so far, the consensus among those who've tried them is that the invigorating scent may be just too powerful to dab on a wrist or the nape of a neck.
Read more about growing witch hazel.
Michele Owens cofounded the blog Garden Rant and is the author of Grow the Good Life.

This article was first published in Garden Design
March 2011