Today's What Makes a House a Home column comes from web favorite Megan Reardon, better known to the internet as Not Martha (as in Stewart). She's been blogging since 2001 and her blog is one of the oldest and most popular craft blogs out there. Though she bills herself as Not Martha, the truth is Reardon is pretty skilled in the craft and cooking departments and she covers quite a bit of home decorating on her blog as well. Maybe she's a bit more like Martha than her blog title would imply! (We're especially impressed—or perhaps scared—of her cheese-dip-covered skull tutorial on her site.)

We're especially grateful to Reardon for writing this post as her house was recently flooded right before she took these photos. She lives in Seattle with her husband. Anyway, read on about she managed to overcome her brown thumb and let her houseplants thrive!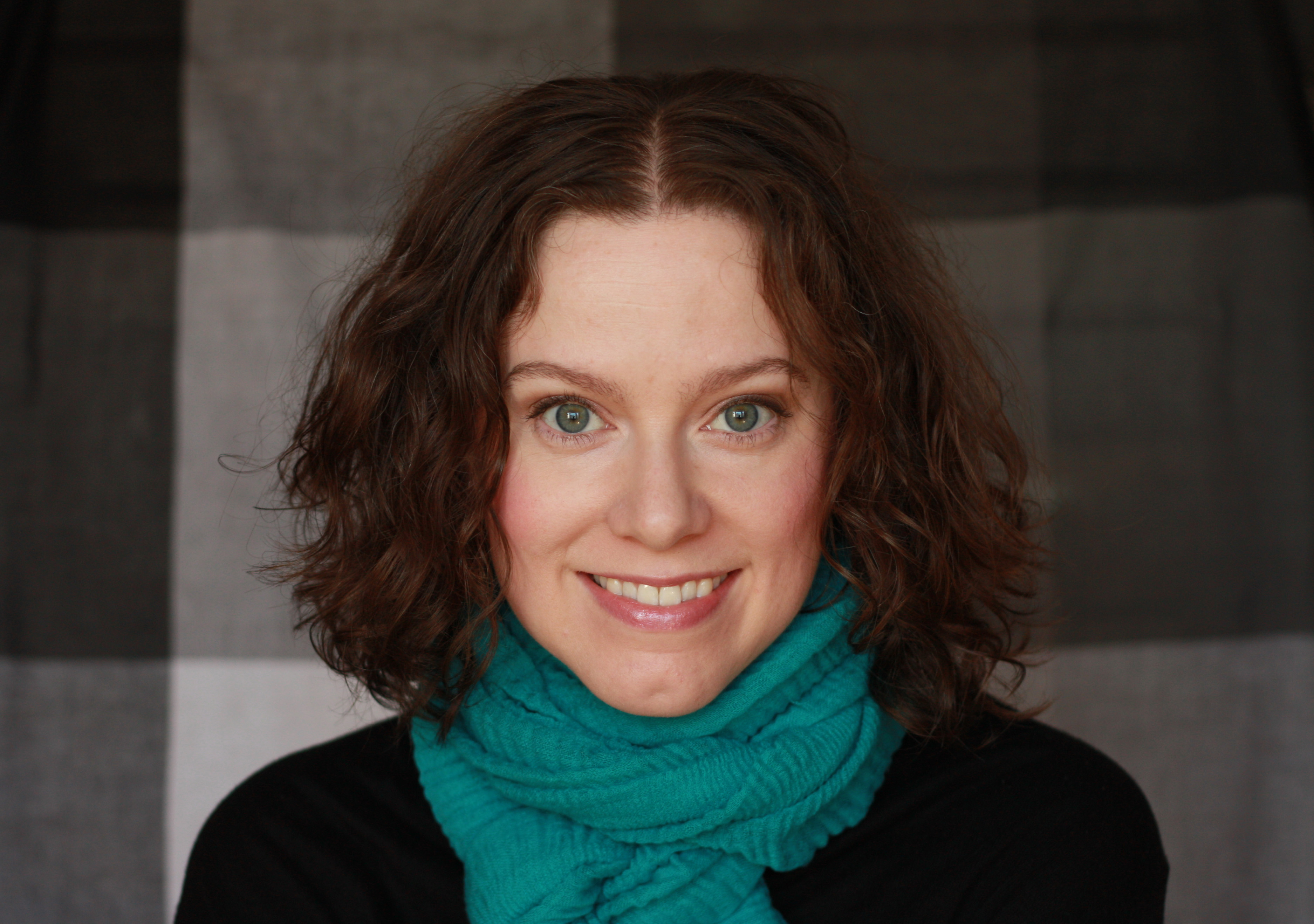 First, I should tell you I'm a plant killer. Unintentional at all times, but it's something I've come to accept. This year I made a pact with my husband: He would take care of the plants around and inside our home and I wouldn't look too closely at them so that they wouldn't wilt under my gaze. It's like a reverse-plant-Medusa sort of thing.
I'm happy to report the plants thrived this year.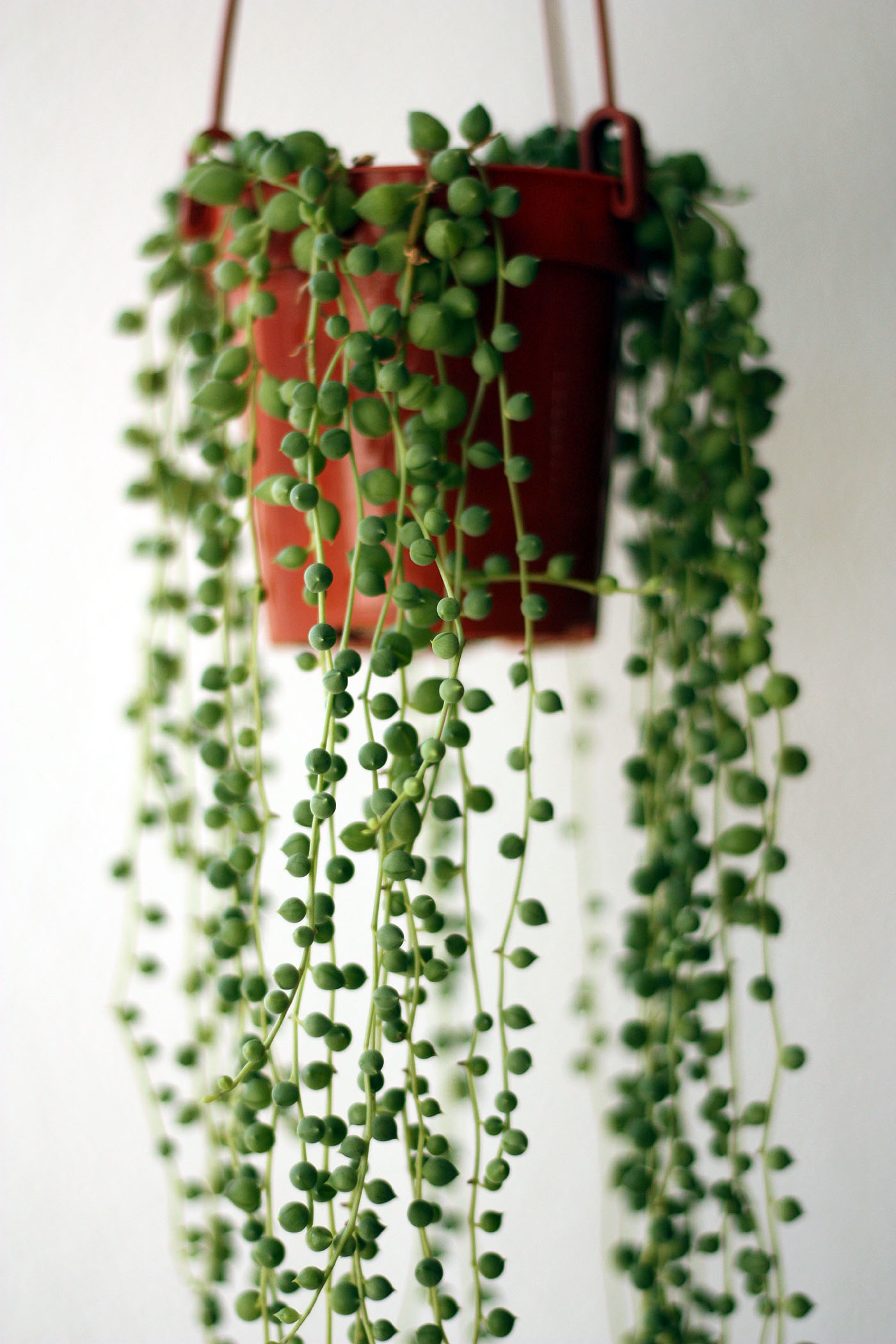 Above is our string of pearls plant (Senecio rowleyanus). Scott, my husband, gave it to me as a gift one Valentine's day (I wanted it more than jewelry, honestly) and I'm reminded of his sweetness every day.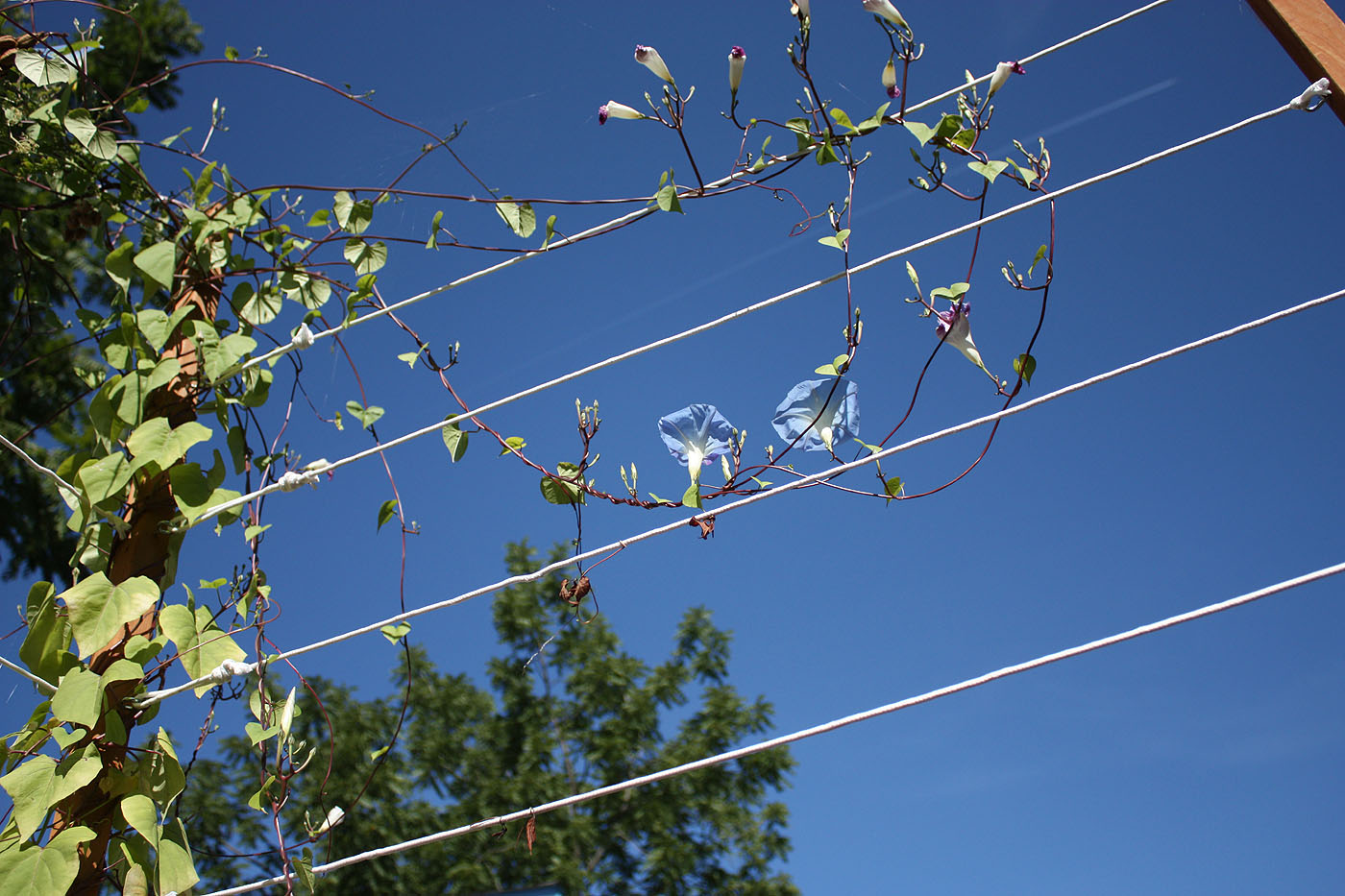 Our deck is raised above our back yard and it doesn't afford much privacy, so we set up some cord and grew a few walls of vines. Each morning when Scott leaves for work he steps outside and spends a few quiet moments admiring new tendrils. On summer evenings we sit outside and watch our walls grow.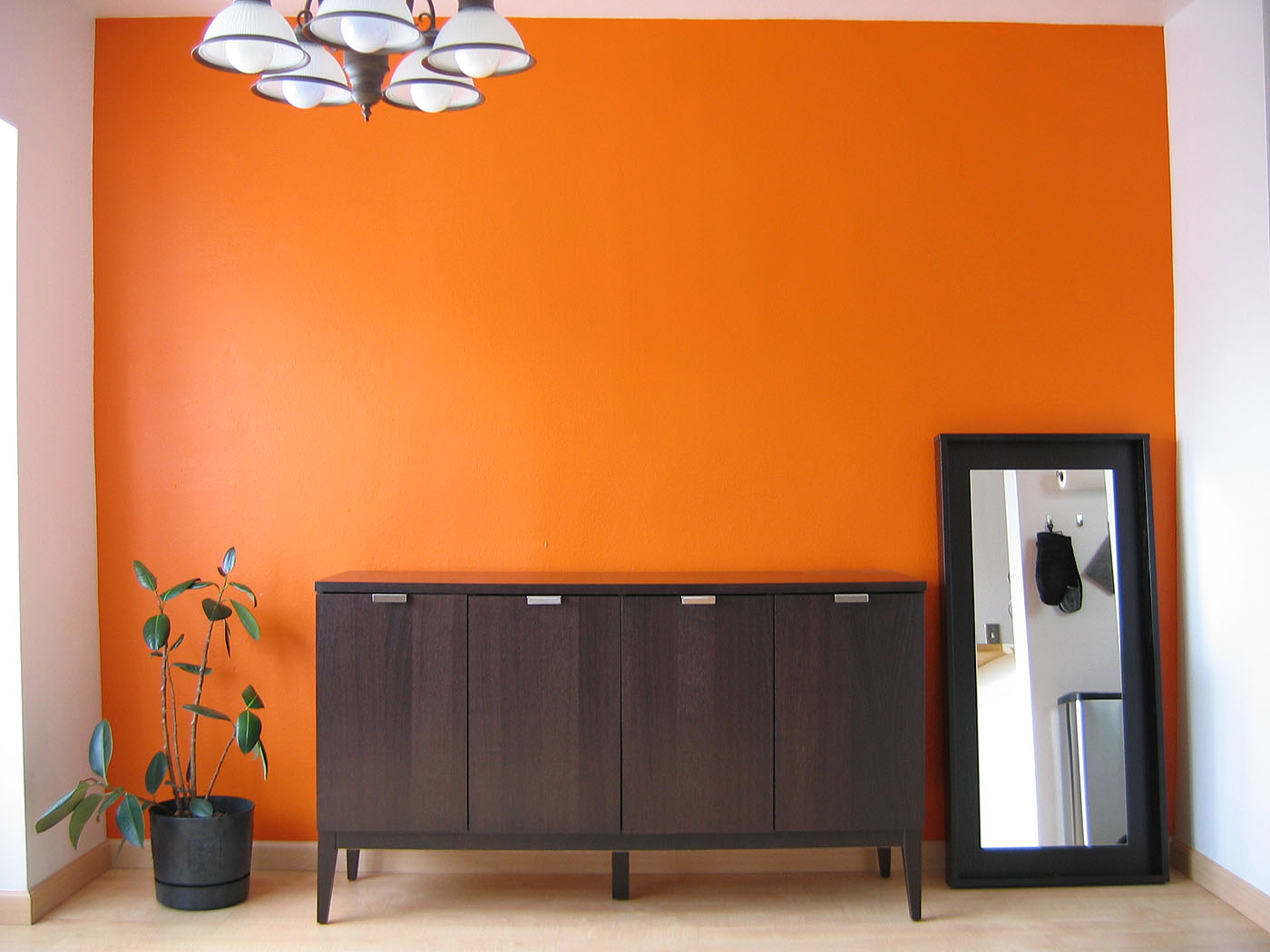 When we moved into our house I had a question about how high to hang a mirror and snapped the photo on top. Turns out I accidentally documented the growth of our rubber plant which is now taller than I am and is very dramatic in our tiny house. The picture on top is from March of 2007, the one below is from this month. We're so proud of our giant plant. We named him Robert.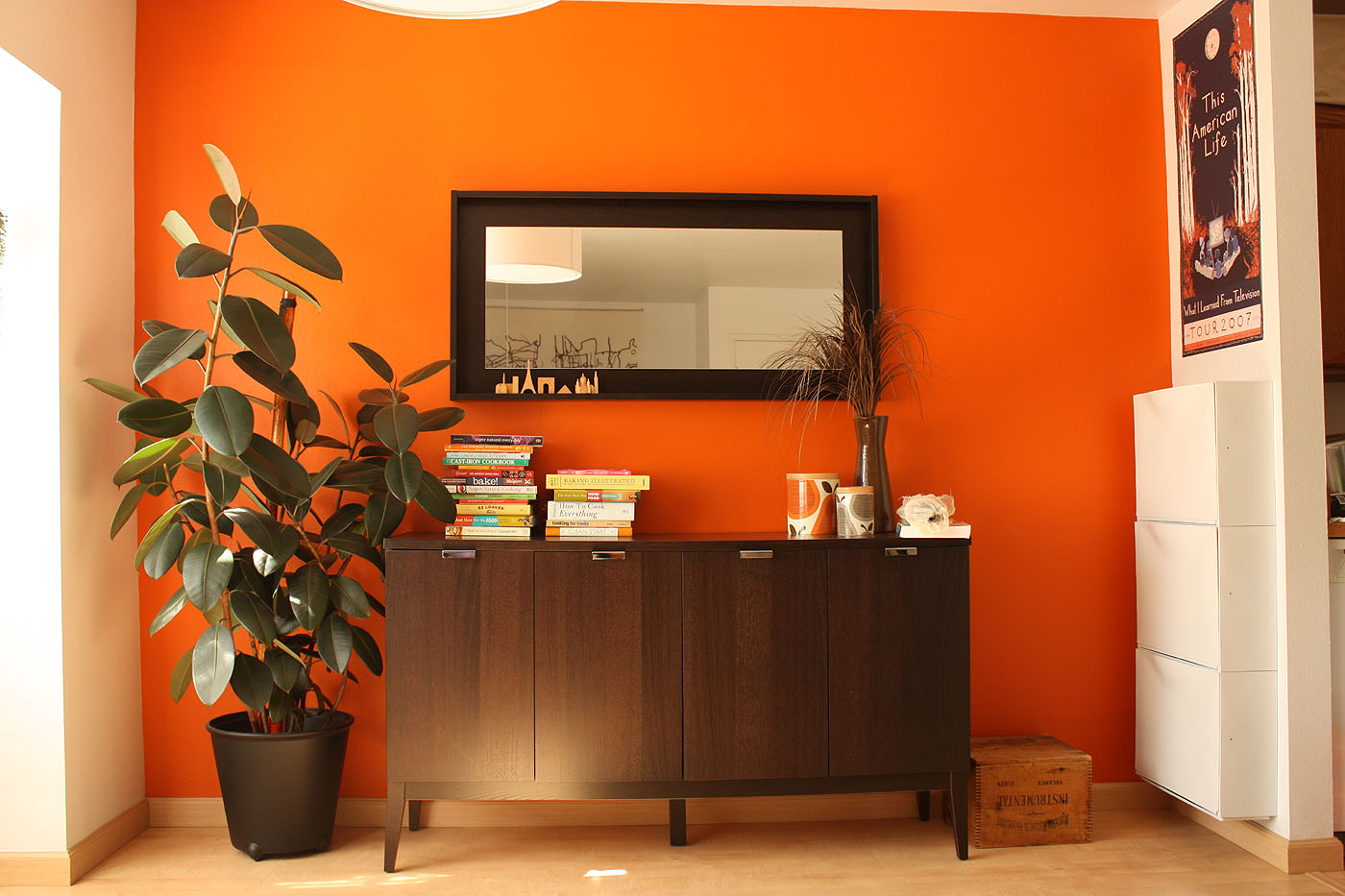 All photos by Megan Reardon.