Chic Little House is written by Katrina Sullivan and is the ongoing story of her and her family's renovation of their Northern Californian house. She lives with her husband and two children—a tween and a baby—as well as a chihuahua!
Sullivan blogs regularly about her DIY projects and other plans to make their house a home, on a budget. She has lots of great step-by-step instructions on her blog, including a post about how to roll out sod and how to paint your front door (I love that she picked a bright red for her home). If you want to catch up on our previous posts of What Makes a House a Home (we've been running them every Wednesday in the fall), click here.
After being an apartment dweller for nine years, I was super excited to put down some roots and regain my freedom in decorating when we bought our little ranch house. Even though I would create a homey vibe in every apartment I lived in, I knew that each space wasn't permanent.
My own stamp, however, is still in my childhood bedroom, with three walls I painted hunter green and one cream. I even sponge painted my blue ceiling fan with white paint and pretended they were clouds. My mom was cool enough to enough to let me add my personal style to my own room and I hope to be that cool as my kids get older.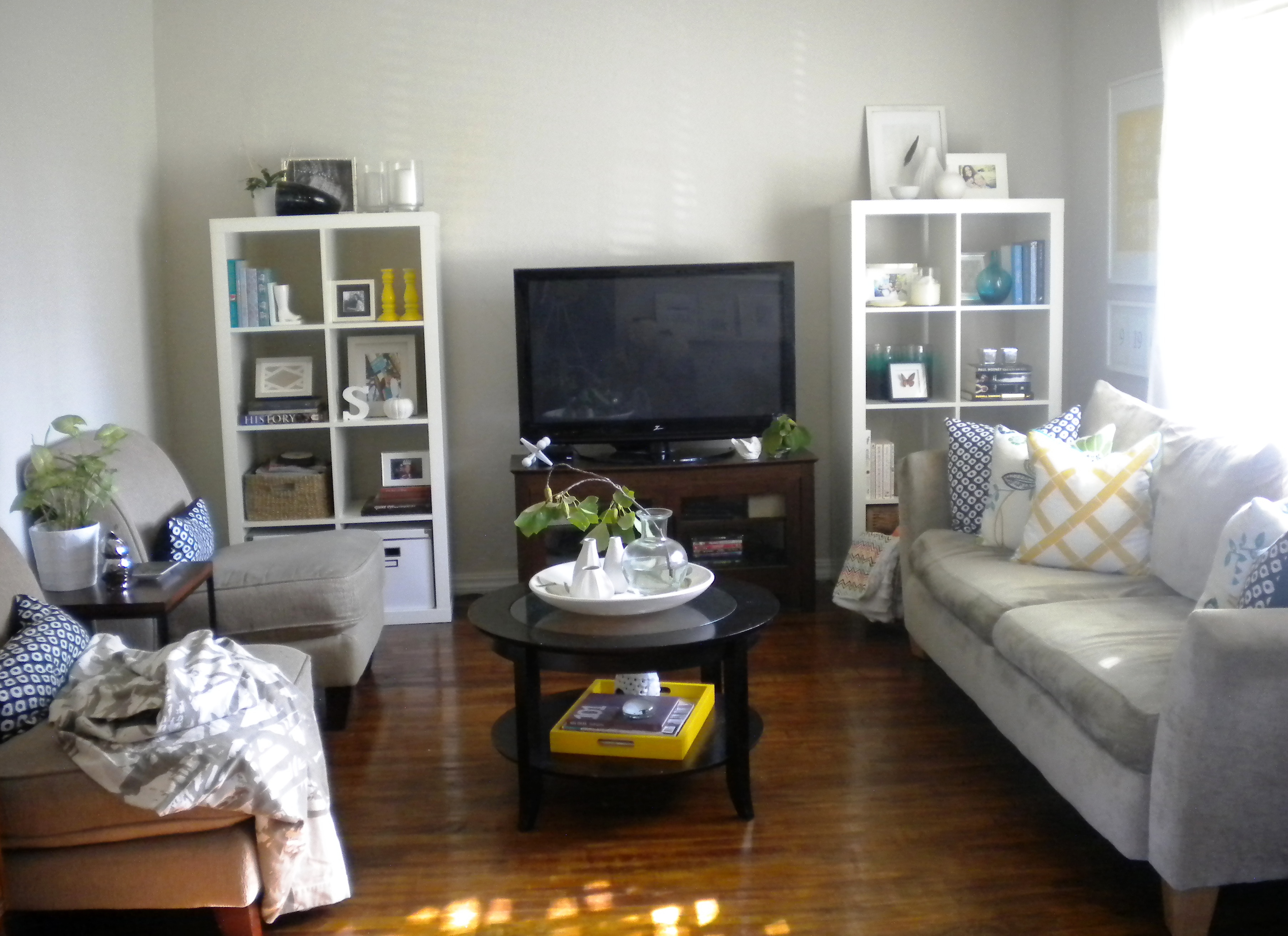 When I look around our little ranch home, I feel it tells the story of my family and the life we are creating here. After living in our home for nine months, I started blogging because I wanted to share our progress transforming our home with our family, many of whom are scattered around the country. I love to layer in natural elements in our home to make it feel warm and inviting. Our hardwood floors are a natural element I love, they make our home feel laid back and relaxed, much like how we are as a family. I still haven't gotten around to buying an area rug; it seems like a shame to cover up the beauty of the floors.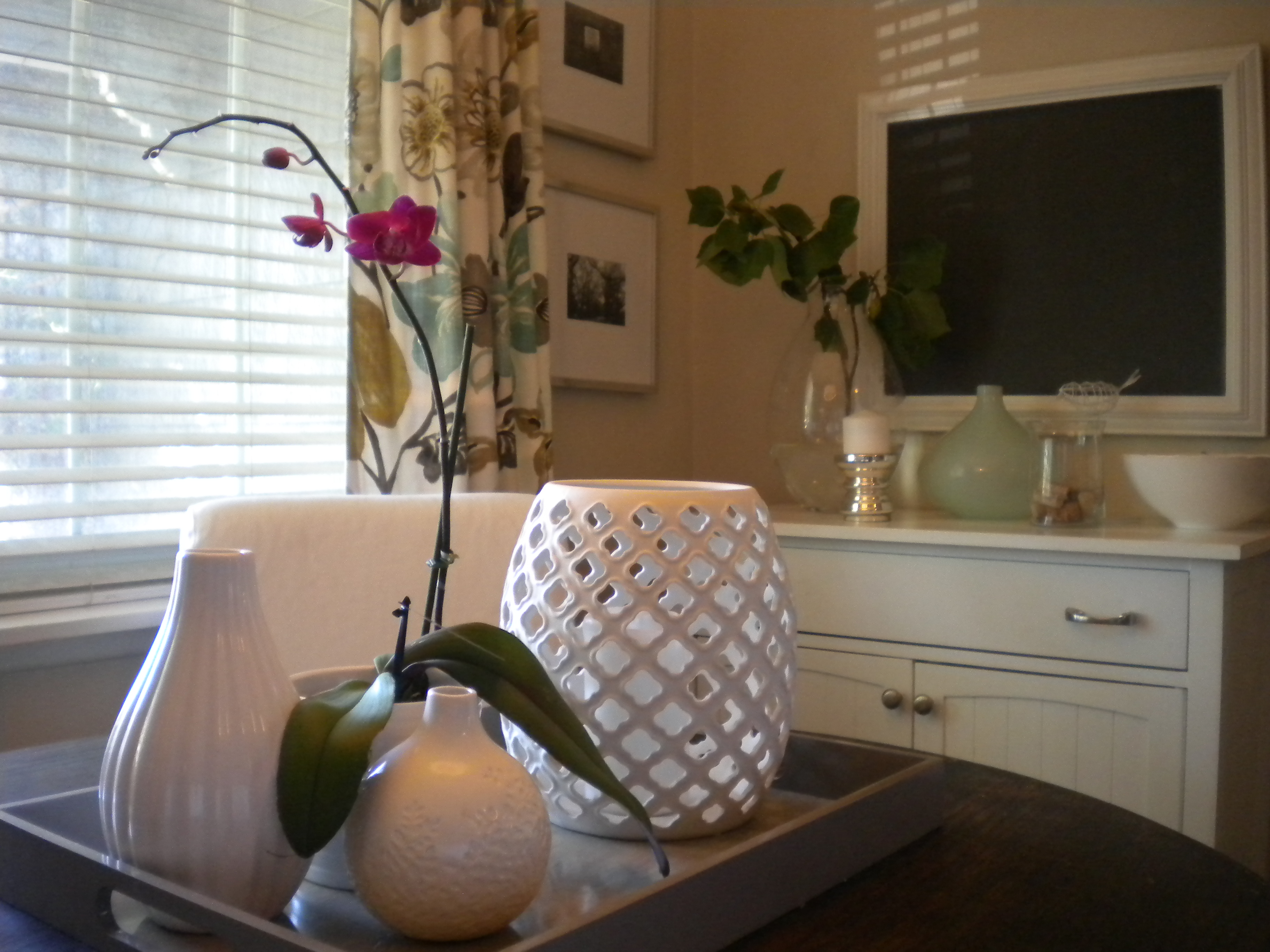 We have many different pieces of artwork, some of it homemade with special meaning to us. Last year a family of doves moved into our hanging planters on our front porch, leaving behind feathers. I framed one of their feathers as a way to remember them. We have a big floppy tree in our front yard and from time to time, I'll clip a branch and place it a vase. Pretty greenery from the outside really brightens up our space and puts a smile on my face. It's the small touches of my family life—whether it's framing the unexpected thing, sewing curtains, or planting bulbs in the fall that will appear in the spring, surprising me many months later—that help create a special feeling of home for me.