Wayne Surber, a native Texan and the former executive sous chef at Thomas Keller's Bouchon Bakery, in New York, quit his job last year and he and his wife, Tracie Lee, spent several months traveling around the world. This year, upon their return to New York, the pair decided to start their own business in their Brooklyn neighborhood of Bedford-Stuyvesant. The pair is currently raising funds for their taco business, Lonestar Taco and a neighborhood grocery store that serves farm-to-table food, Surlee Supplies and General Store. Better known to the internet by his Twitter handle, AngryWayne, Surber writes about what it is like to try to grow your own food...at your father-in-law's house.
When we broke the earth last year I was trying to bridge a gap in our lives. The idea was hatched on the road somewhere in our travels and didn't re-surface until my father-in-law Peter, my mother-in-law Julie, my wife Tracie, and I were all sitting around a table in a diner in New Jersey.
The day had begun in another part of the state. We'd recently returned from our long journey and we had come to bring back our cat, Mr. Dexter, from Tracie's mother's house. We brought him home and then experienced the terrific trauma of his dying in our laps. We summoned Julie and Peter back and returned mournfully to Peter's yard, breaking ground in a way we couldn't have planned.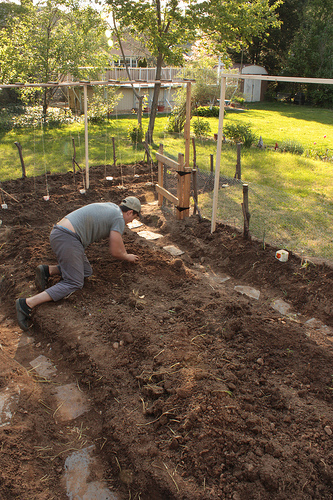 Wayne Surber, digging up his father-in-law's backyard. Photo by Tracie Lee.
At the table I cemented my resolve and asked my father-in-law for permission to plant something else in his yard for the coming year. Looking back, I think we both had no idea what we were getting into. Many gardeners and homemakers would argue that a garden should be something you can physically check on often. After all, you have to be there regularly, as a garden takes patience and attention to detail. Putting in a garden that's a two hour commute away from our house didn't make sense, even to us. How could that possibly be our garden when it's not our home? But more than filling the hole in our lives created by our lost pet, we also needed to spend more time with our family. We were back home.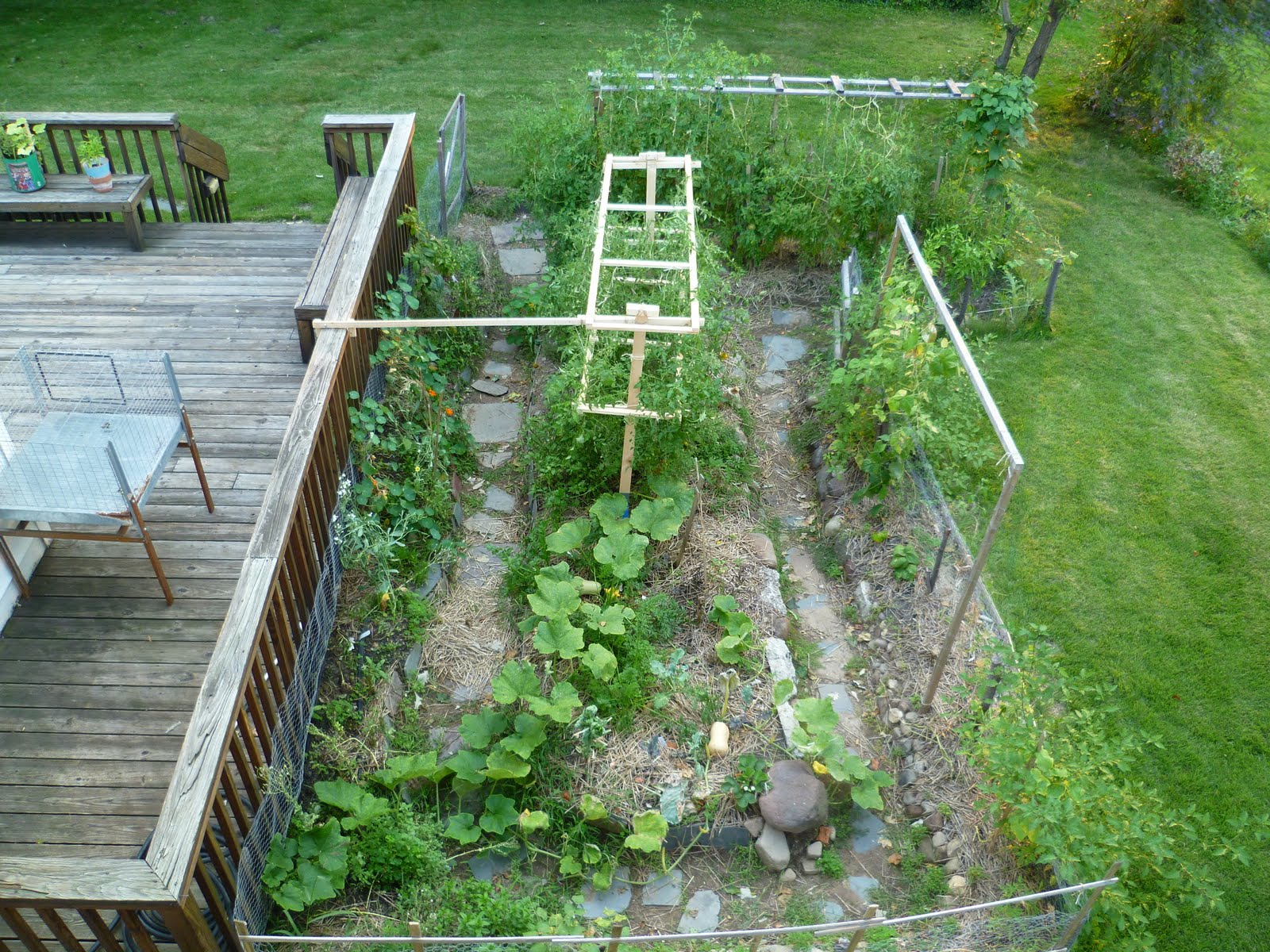 Photo by Peter Lee.
I remember turning back to Ba (the Chinese word for father) and asking him what he thought after I dug up his greenest patch of grass a few weeks later. Shock and loss gripped his face and I'm certain he was thinking: "What have you done?"
Nine months later, when our baby, the garden, had taken root I snapped this photo: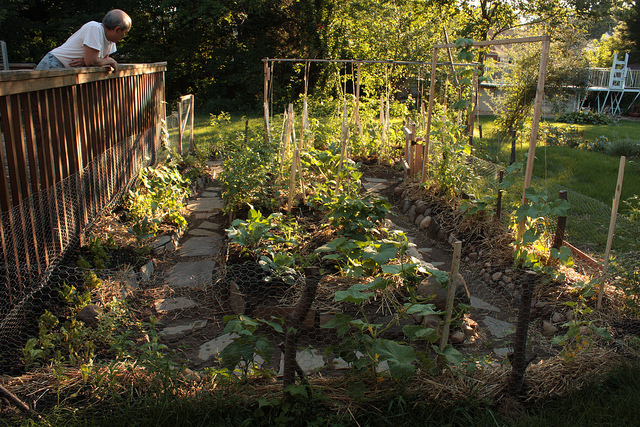 Photo by Wayne Surber.
I'm only just beginning to understand what home means. For us, our garden and the labors created a renewed sense of hope, connection, sense of purpose, and pride in our family. It gave us a physical common ground to stand in and share the joy of physical beauty and surprise and we look forward to many more moments such as these.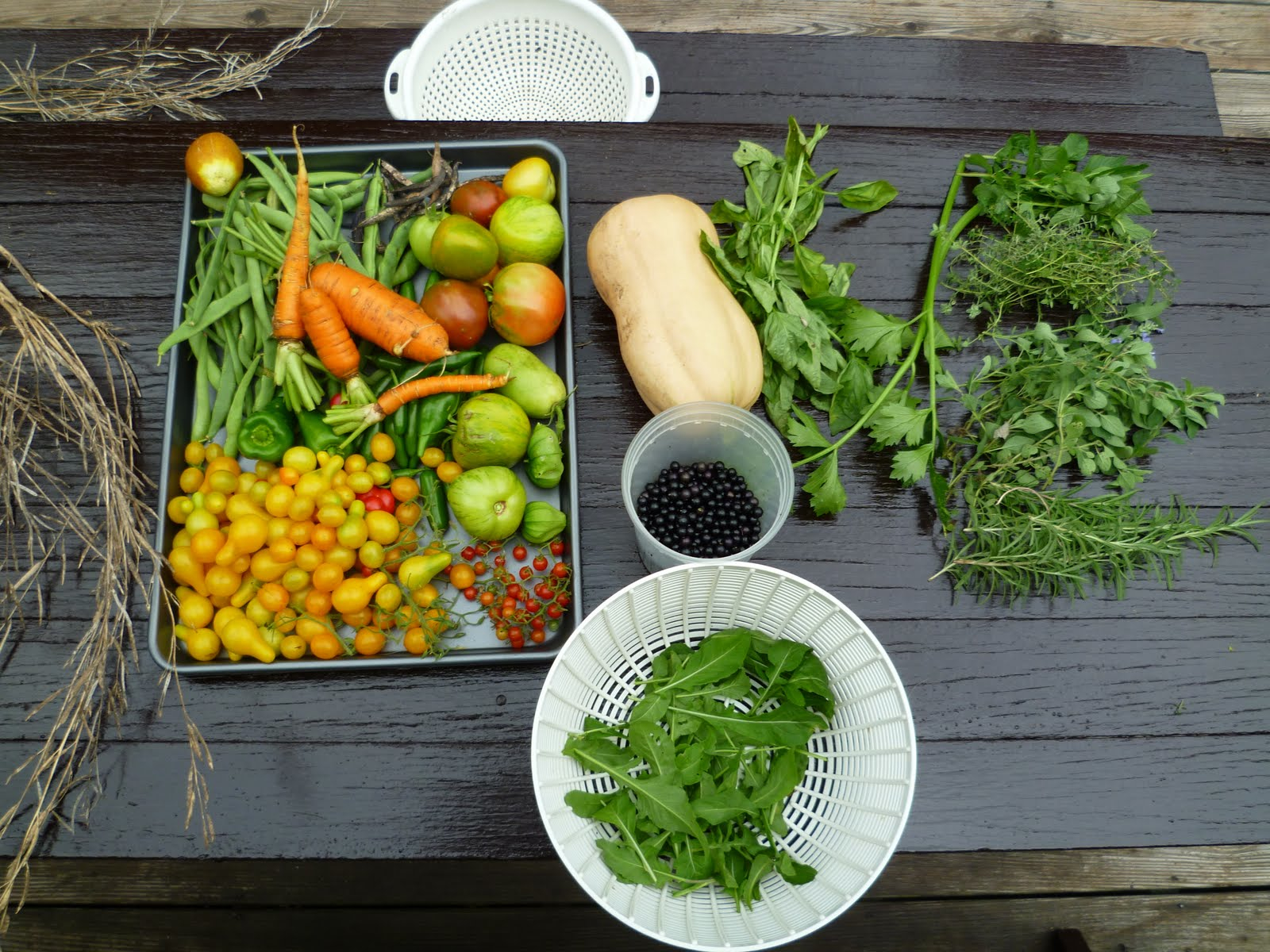 The garden's bounty in early September. Photo by Wayne Surber.
These are but a few moments from this year's harvest. Many of these moments are shared online, not in person, sent in pieces back and forth over email, allowing us to be home together, despite the daunting commute. Thank you to Ba, for sharing these images with us.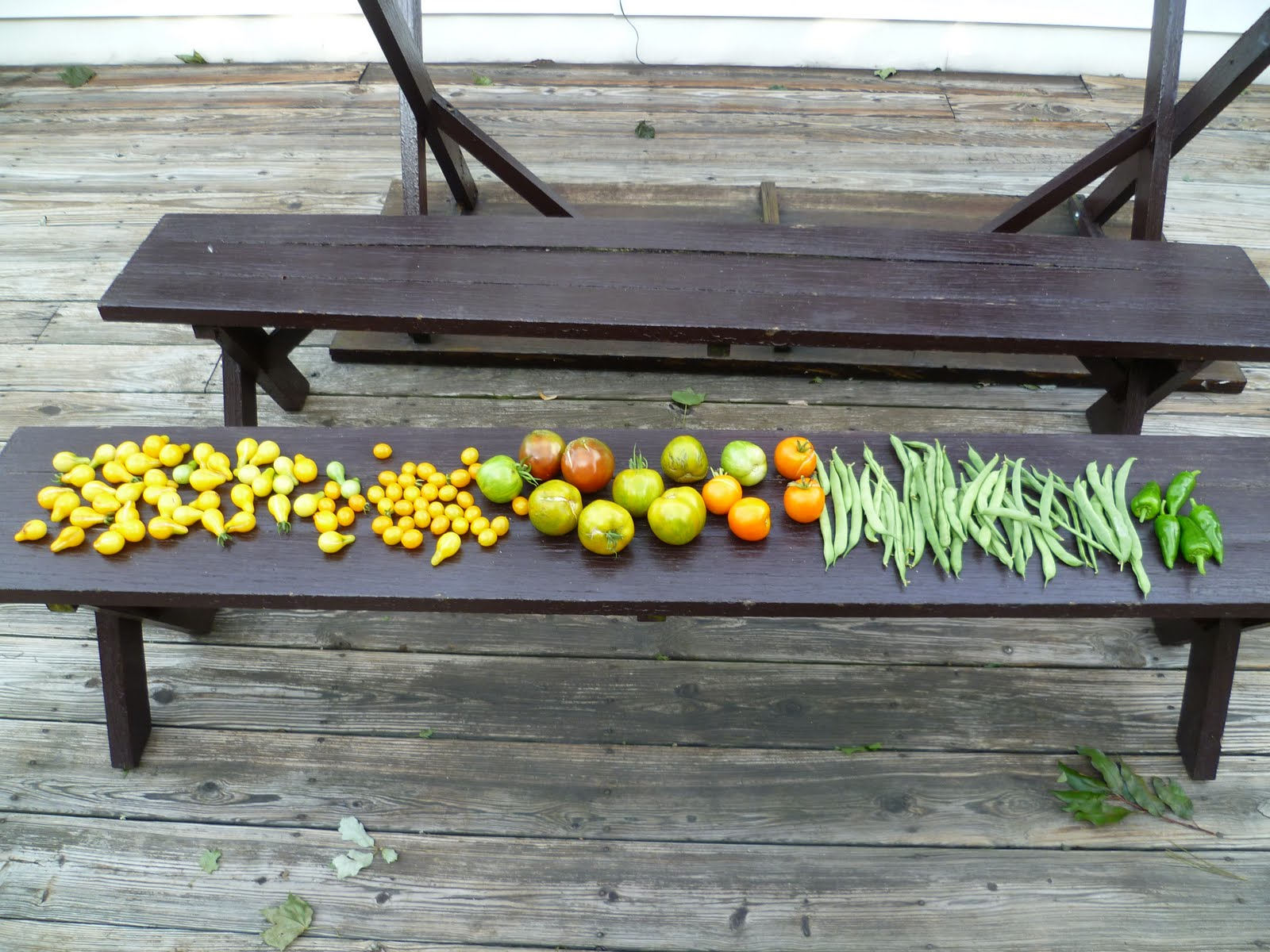 Photo by Peter Lee.
Related: How to Preserve Your Harvest.