You might know Amy Pennington from her two books, Apartment Gardening ($18.95, Sasquatch) and Urban Pantry ($19.95, Skipstone), or her two sites, GoGoGreenGarden.com and UrbanGardenShare.com. She's a Seattle-based food writer and gardener, and her current apartment is her first and only place she has lived on her own. After a house fire that destroyed everything she owned, Pennington settled in to a small one-bedroom apartment in the heart of Seattle and never left.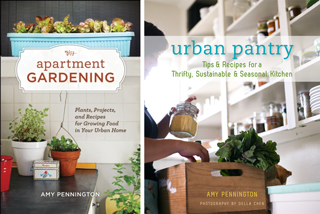 In today's What Makes a House a Home post, she shares her favorite seats in the house, her kitchen cupboards, and a pantry chock full of food meant to carry her through winter. And if you're interested in catching up with our past What Makes a House a Home posts from previous bloggers, check out our archive.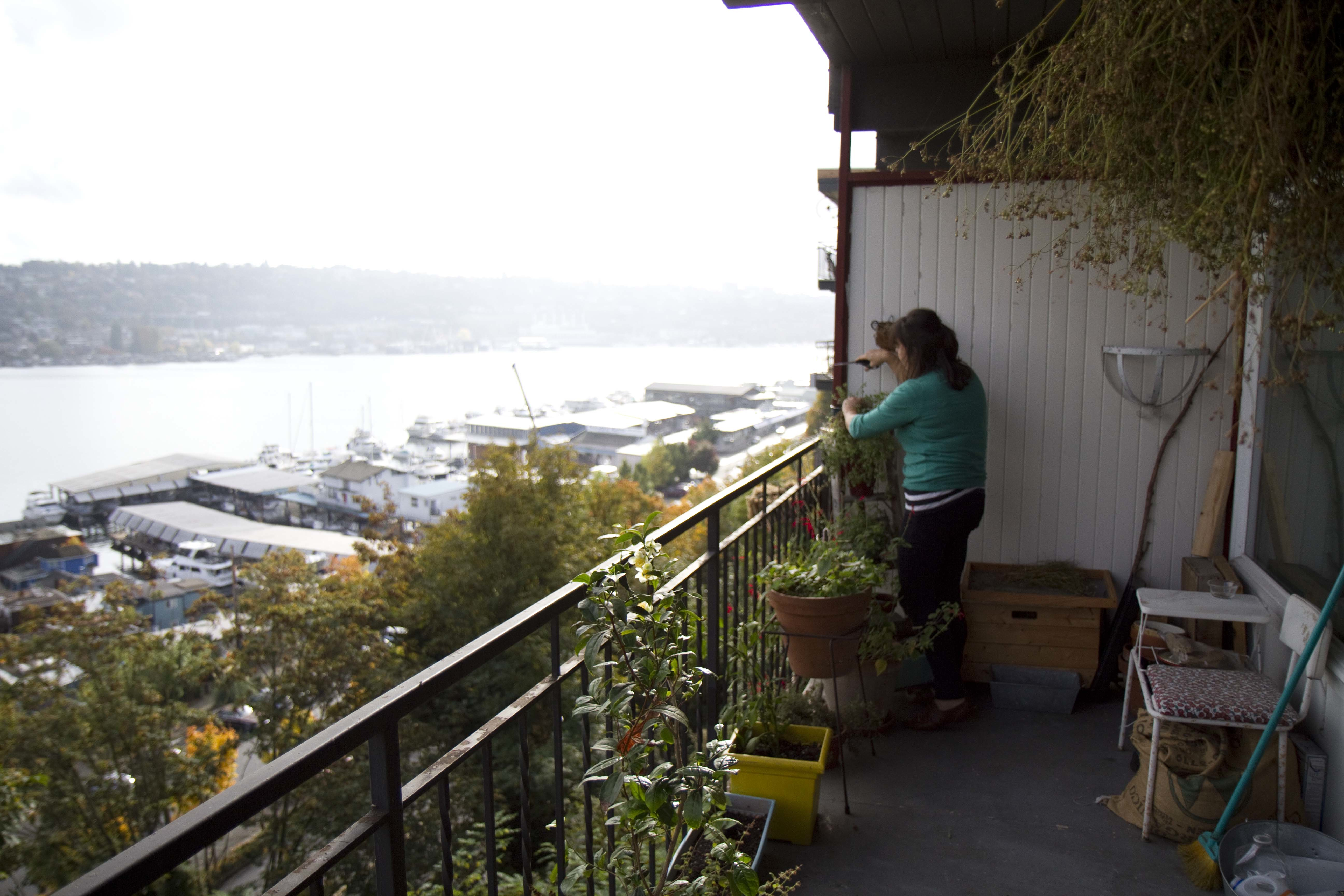 I moved to my apartment more than eleven years ago and I'm sort of shocked to still be living here. It's a small one bedroom with a host of mid-century building problems, including a leaky ceiling and sensitive plumbing, but I have an amazing view of Lake Union, which sits in the heart of Seattle. And every morning I wake up to the sun rising over the Cascade Mountain range and a village of birds starting their day in the greenbelt just below me.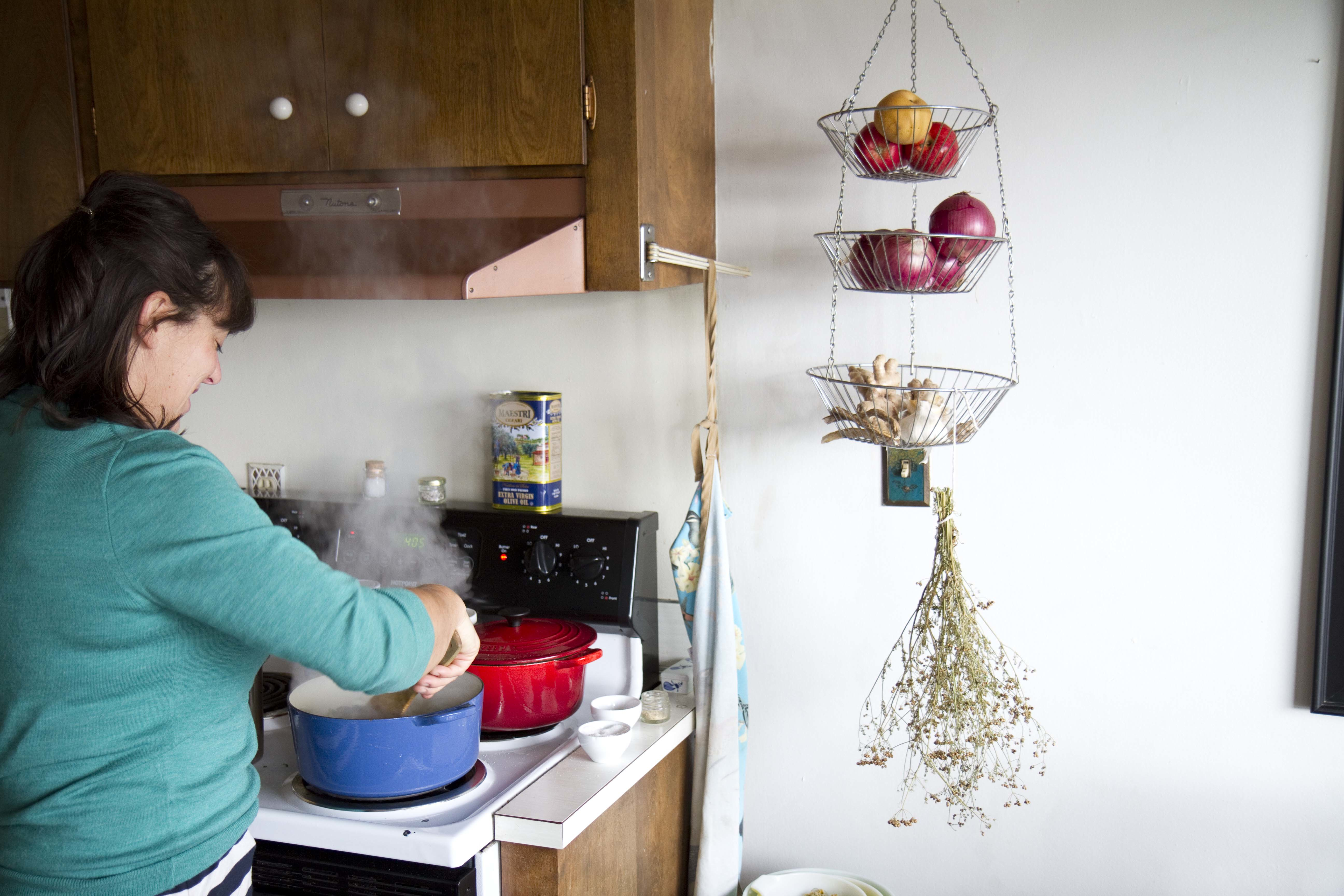 When you walk into my home, you smell food; I find that really comforting. I have friends over weekly and several friends live in my building and they will drop by unannounced, which I love. I cook every day and I find pleasure that there is always a food project happening. There is often a bundle of herbs drying, some garden seeds that need sorting, or flower heads to be picked. My kitchen is a high-production zone! The fridge is always packed and the cupboards are never bare: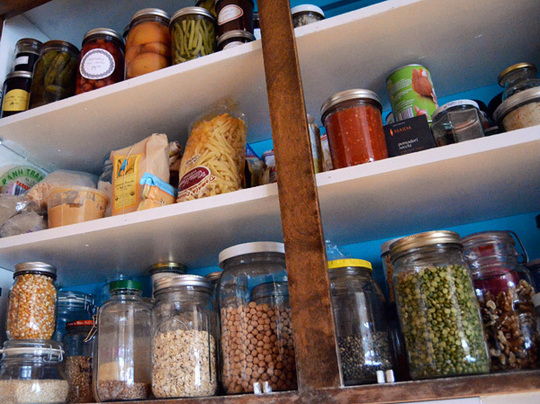 My kitchen is by far the busiest room in the apartment. I am grateful to have a small dining area open to the kitchen where friends sit and work, drink, or lounge while I'm cooking in the kitchen. It is also a place for me to set up my computer and work from while something is on the stove.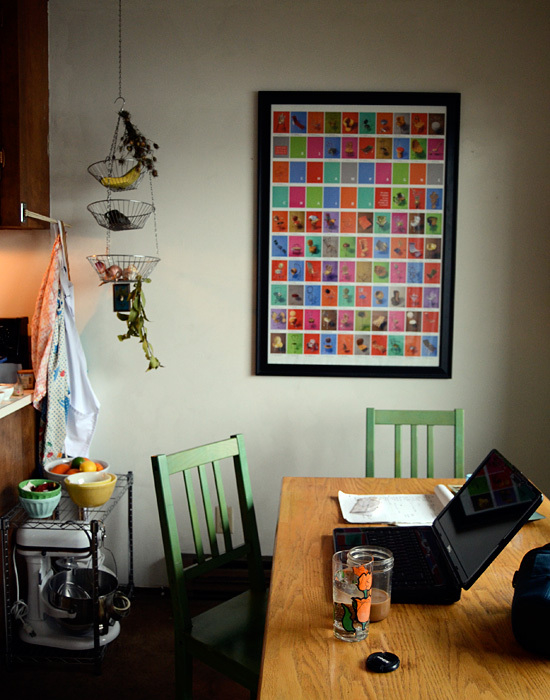 I am often perched at my dining room table for hours on end. It's the best seat in the house!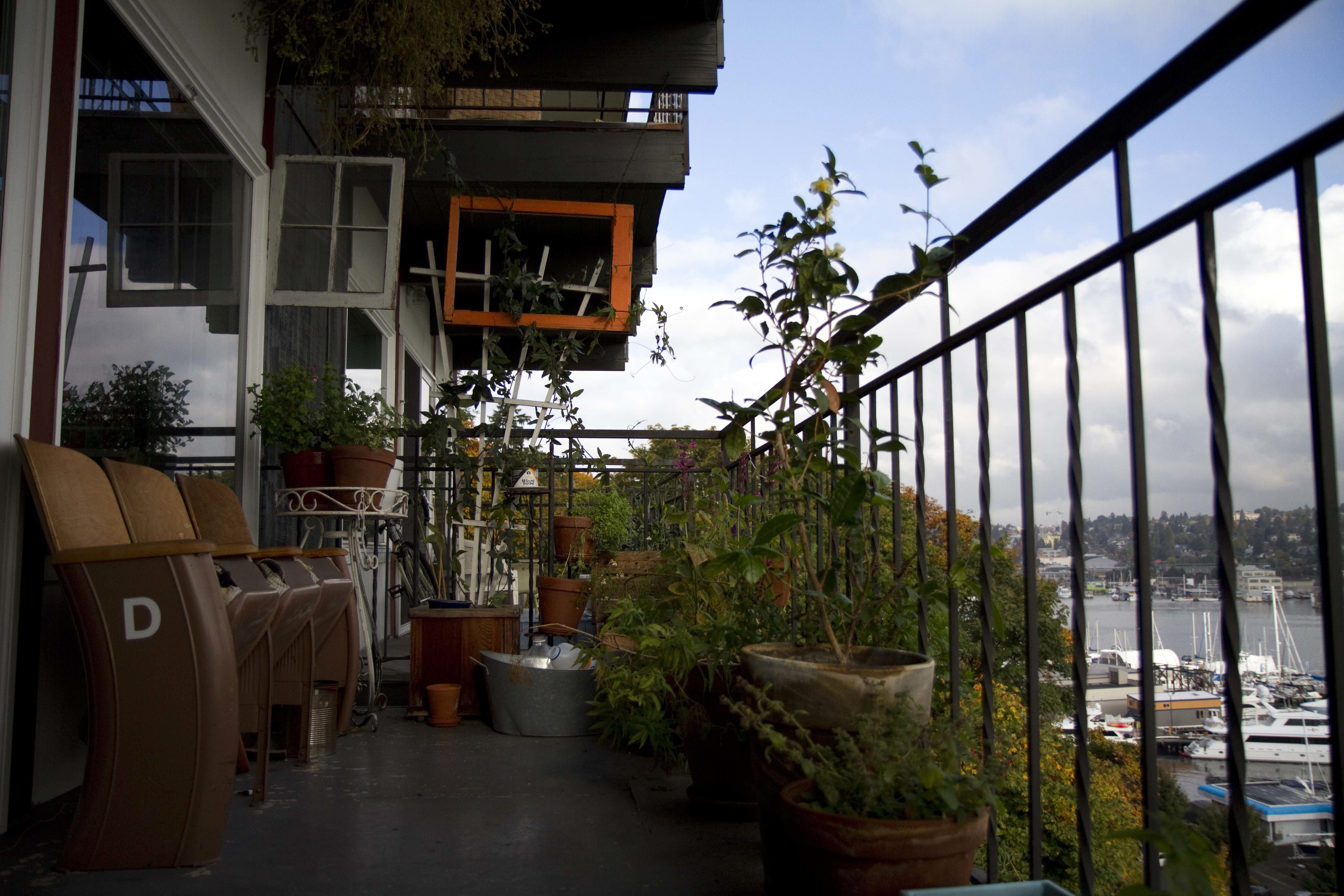 I'm fortunate to have a pretty large deck, which I've converted into an edible garden—it's a jungle out there! The garden produces all of the herbs I use all year, in addition to salad greens and some fruits and vegetables. As a bonus, it also provides a living backdrop to the apartment. Two big picture windows and a sliding glass door run the length of the wall and look out over the garden. That, to me, is home.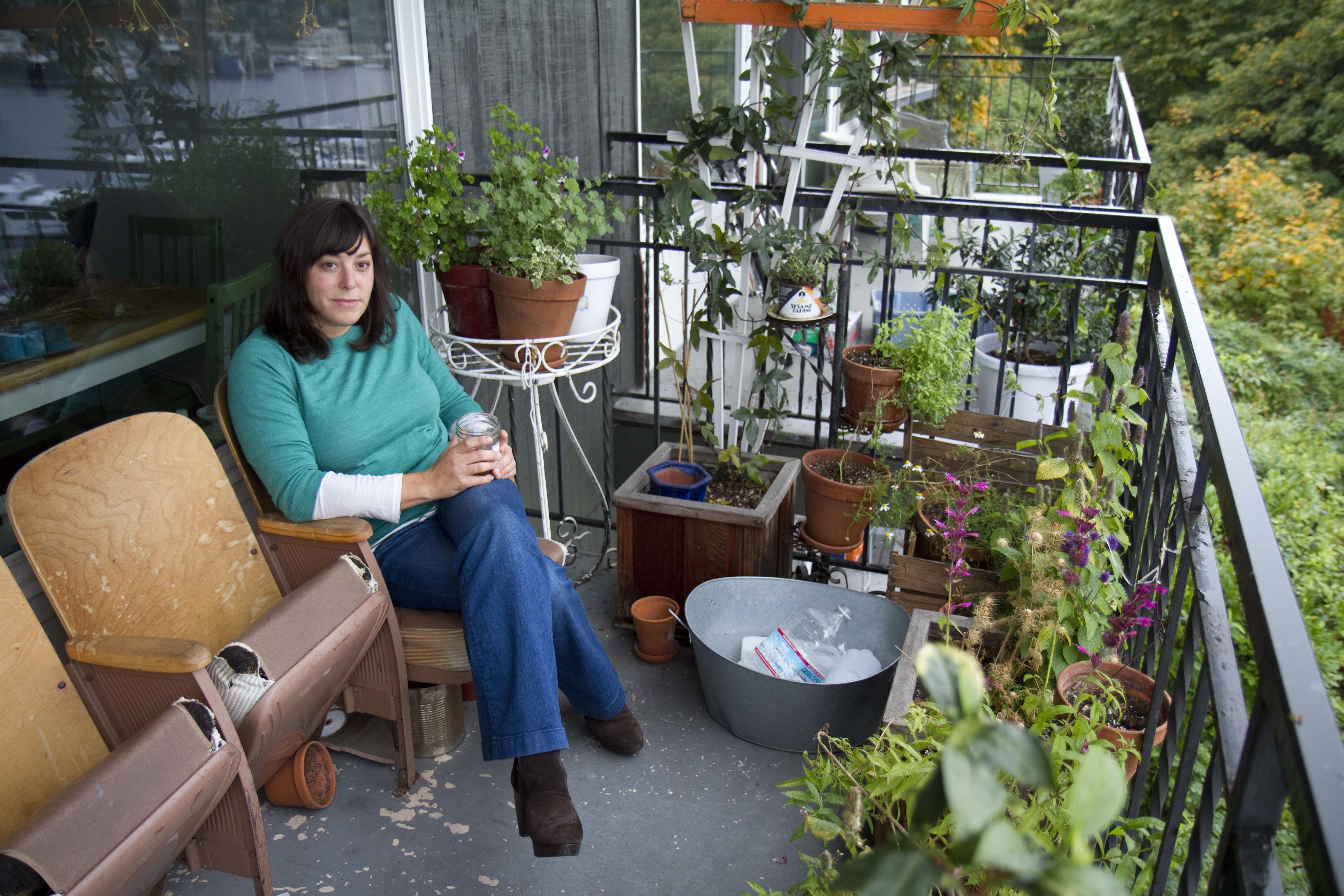 All photos by John Chaffetz.