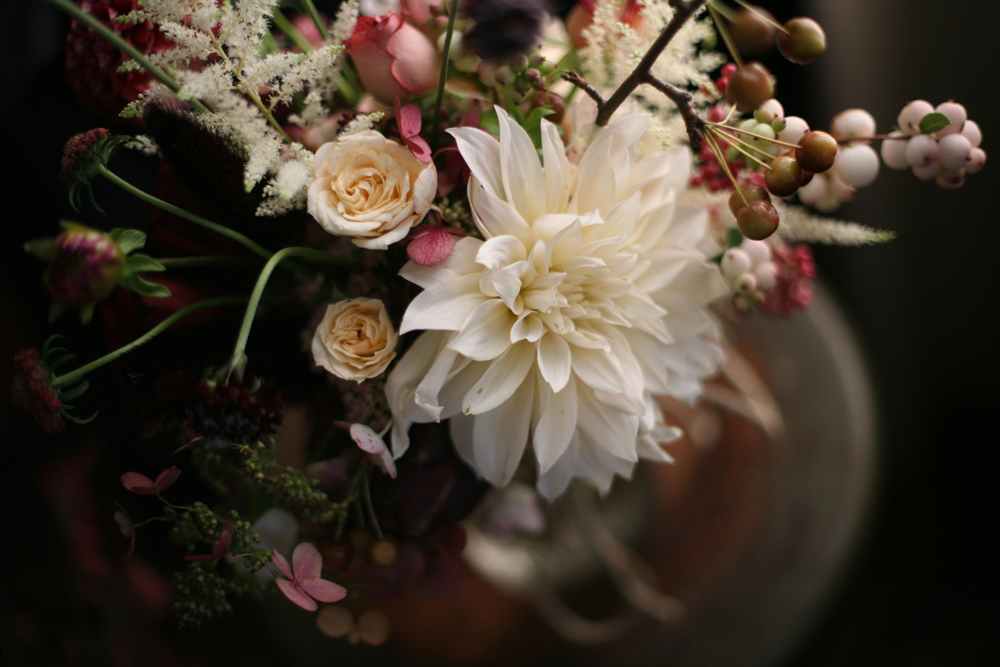 You might know Amy Merrick from her arrangements and articles for GARDEN DESIGN magazine or from her "Living In" posts for Design*Sponge. She's a florist and a stylist living in Brooklyn, New York, who works out of her home, and she blogs at An Apple a Day. We love her moody photos and thoughtful words about the many flowers and plants in her home!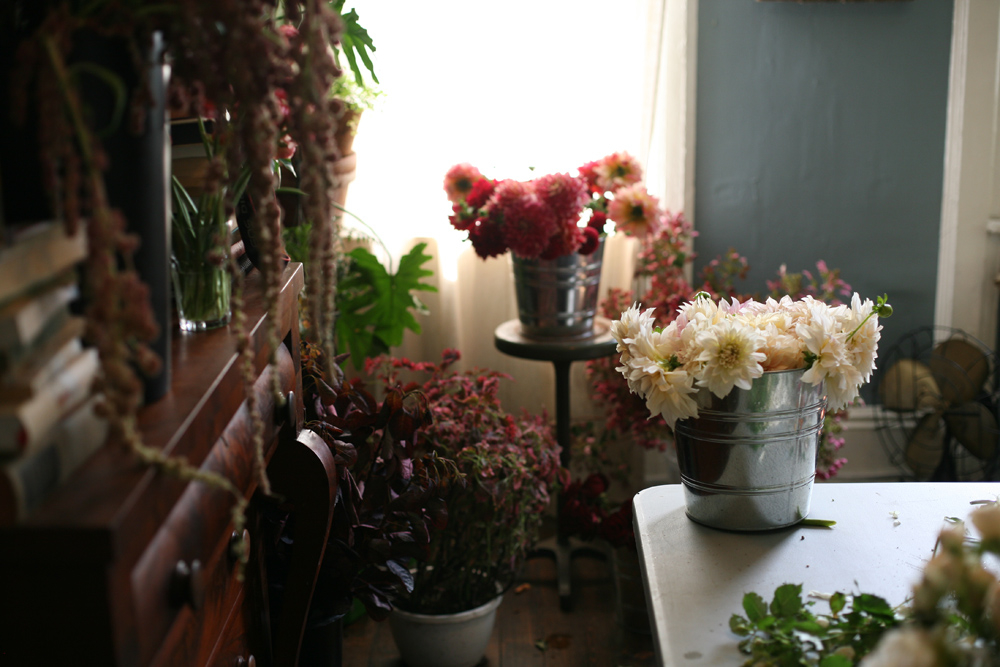 Creating a comforting home in New York City can be hard for the nature obsessed.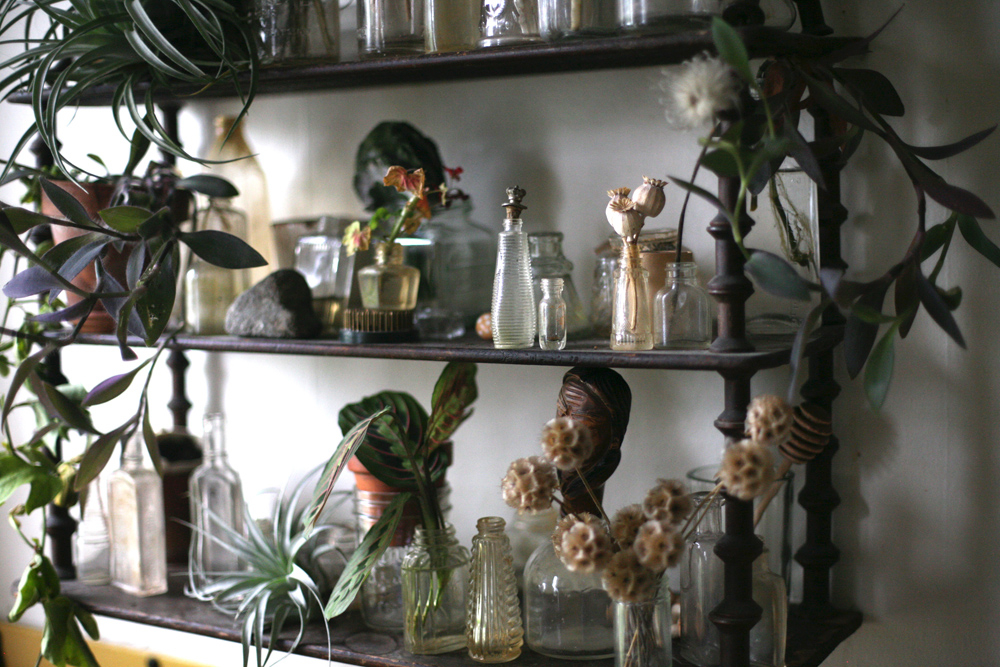 I, like most here, live 30 feet up in the air with no yard to speak of and nowhere to go to have a private moment outside. Instead, I've had to turn inside my apartment to connect with the outdoors—filling it with houseplants, collecting seedpods, branches, and feathers from my travels—and when I'm working as floral designer from my home studio, filling it with buckets and buckets of cut flowers.
The only way I can cope with my lack of outdoor space is to stock each room with more than its fair share of green.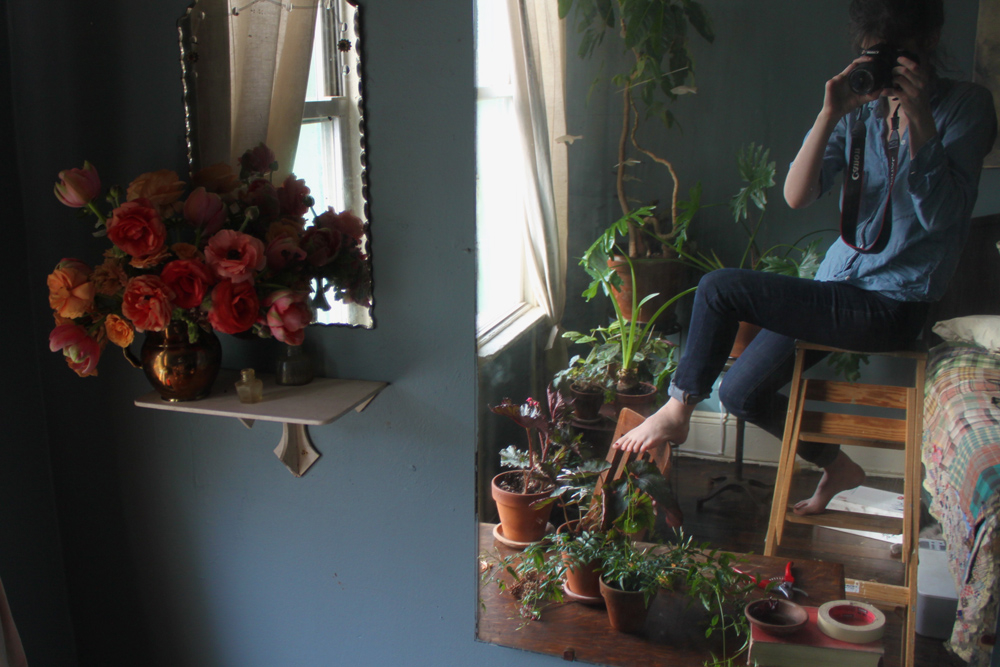 I was recently visiting a friend who has a little cement backyard in Brooklyn and was so overcome with emotion just sitting outside in private, to have a space under the sky that isn't a public park, even if it is a lowly cement patch. A garden of your own seems like a supreme luxury here. Since my only outdoor space consists of a 3'-by-2' fire escape that I have quite unsafely planted with zinnias, coleus, herbs, and tomatoes staked to the rail, as well as morning glories twining up the ladder.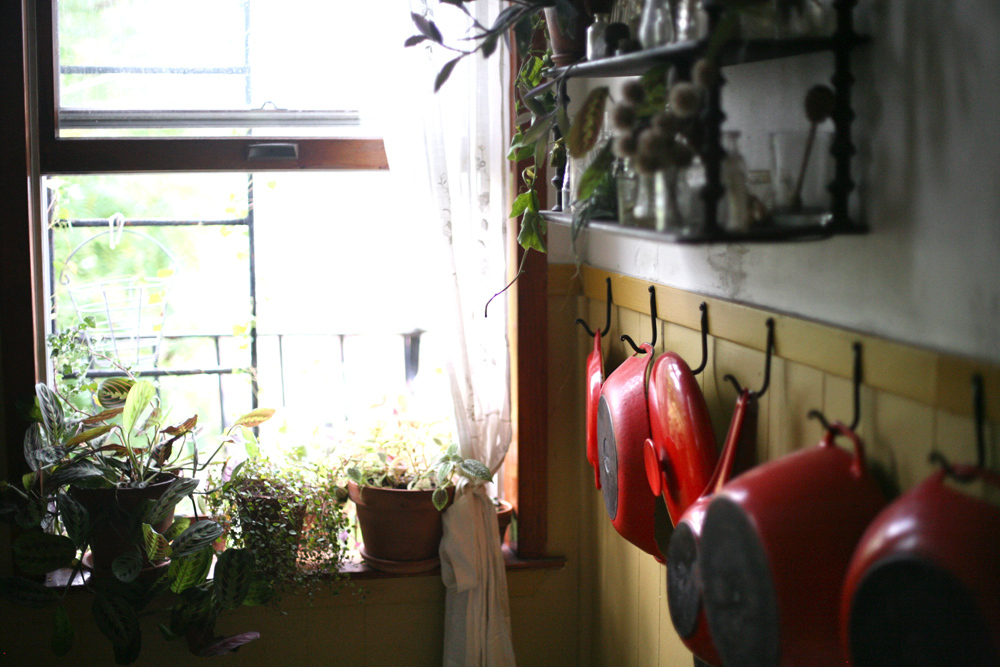 Inside I have more than 40 houseplants in my 700-square-foot apartment. Some of my favorites include rex begonias, a maidenhair fern that I have kept alive for a year and a seemingly unimpressive split leaf philodendron grown from a cutting of my father's 40-year-old plant. He gave it to me when I was 18 and it's a wonder that the plant has made it through my irresponsible college years. I love knowing he had that very same plant when he was 20. My love of plants is in the blood I guess—my parents undeniably planted the seed of respect for nature in me, whether it's outdoors or in.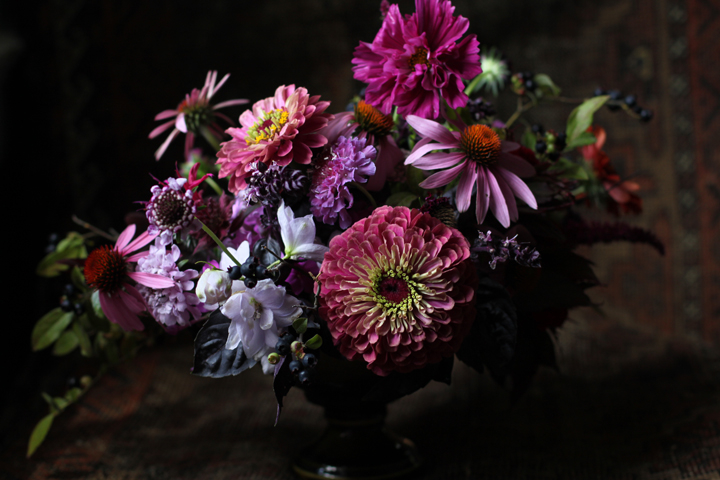 All photos by Amy Merrick.