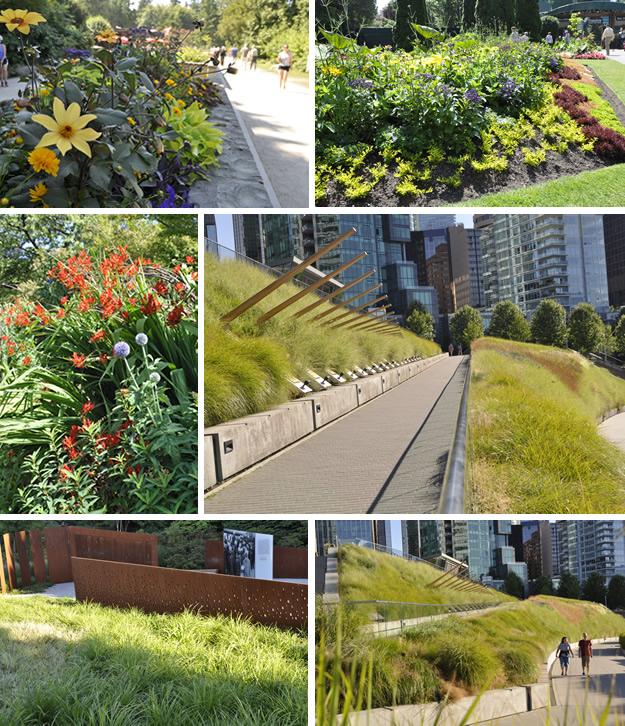 Photo by:
Nick McCullough
If you're planning a trip to Vancouver, British Columbia, and you are interested in gardening there is no shortage of amazing locations you will want to add to your schedule. Breathtaking natural settings run throughout Vancouver and at the heart of the city stands the incomparable Stanley Park. Roughly 980 acres in size, the park embraces the city with a 5-mile seawall bike and running path with stunning views of English Bay, Lion's Gate Bridge and abundant sea life—sometimes even an Orca. There are also numerous paths for hiking enthusiasts to journey through the Pacific Northwest's temperate rainforests and walk at the feet of towering giant cedars and Douglas firs, truly a humbling experience.
Everyone seems to flock to totem poles, which are lovely in their own right but I found myself wandering through the perennial gardens and floral displays.
Vancouver truly is easy to get around by foot or bike and I spent a lot of time strolling down the seawall and was blown away by the Vancouver Convention Center living roof and Harbour Green Park (designed by PWL partnership). Stunning terracing, sustainable drift planting, and innovative urban design melds the waterfront and natural surroundings with an ever-active city. This is a great place to decompress, have a beer and watch the seaplanes take off from the bay.