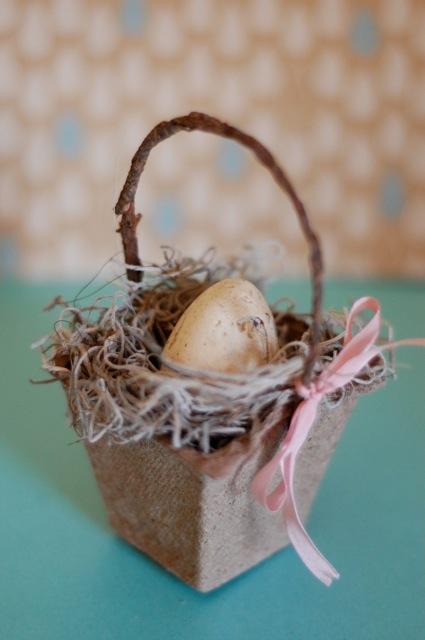 These natural little Easter baskets are quick and easy to make, and you might find you already have all the needed materials on hand.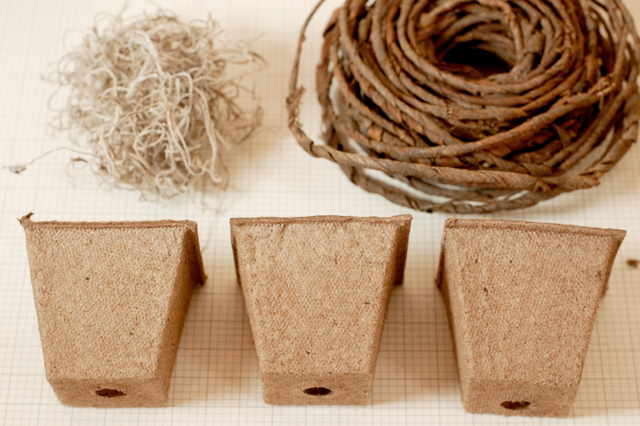 The base is a basic peat pot, the handle is bark-covered wire, and the "Easter grass" is just sphagnum moss, all easily found at your local garden or craft store.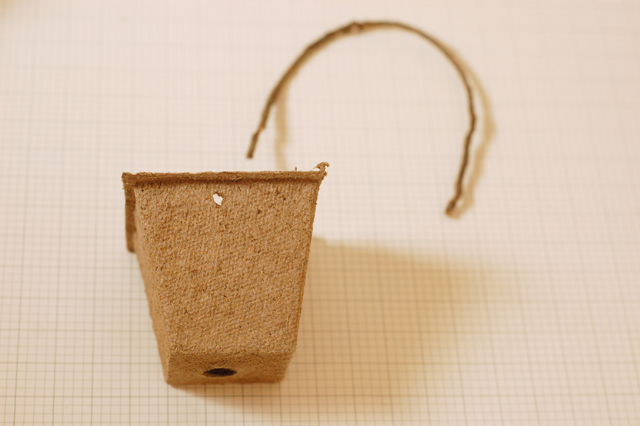 To begin, cut a 6-inch length of bark covered wire and form it into a handle. Use an awl to carefully punch a hole in two opposite sides of a small peat pot, centering the holes near the top.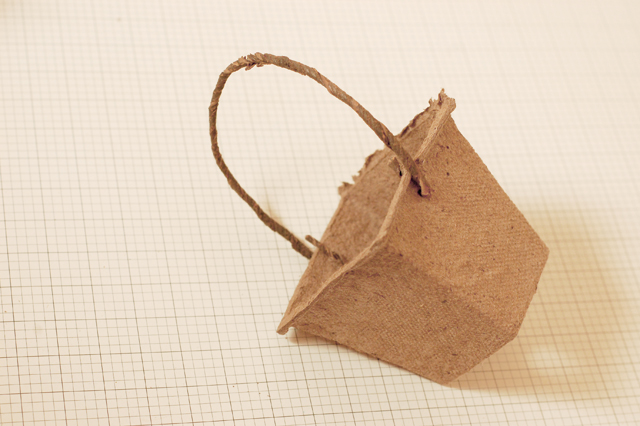 Going from the outside in, thread the ends of the wire through the holes. Bend the wire ends to secure.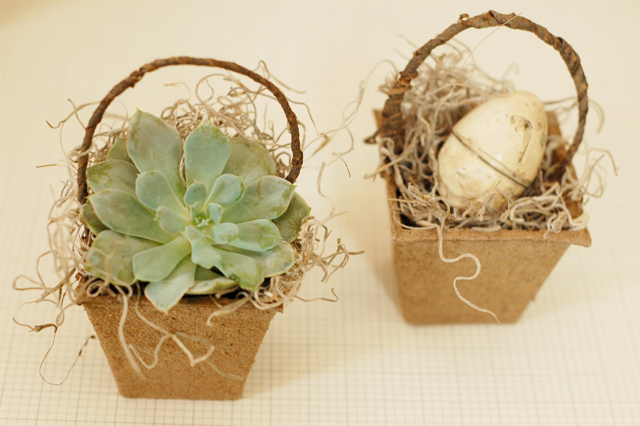 Fill your basket with Sphagnum moss, and drop in a small, potted Echiveria, an Easter egg, or a few wrapped candies.
How to decorate Easter eggs with herb stencils
How to decorate with succulents.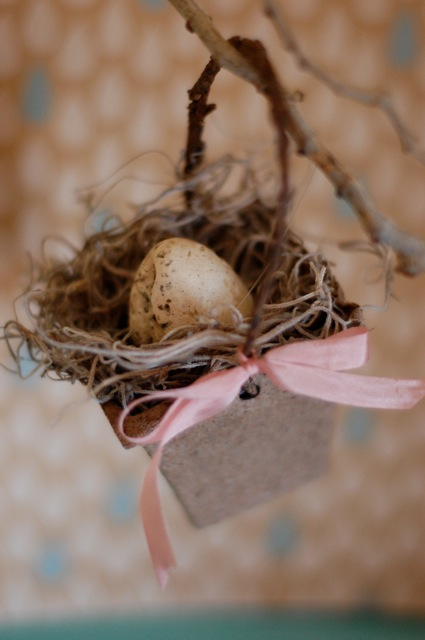 Place one at each place setting at your Easter brunch table, cluster together a few baskets of varied sizes to make a lovely spring display, or hang on your Easter tree.
Learn how to make an Easter tree
How to create Easter centerpieces with herbs.
If you've put a plant in your pot, be sure to place a saucer beneath it before watering.
Laurie Cinotto is an art maker, decorator, craft writer, flower arranger, and kitty wrangler. She blogs at La La Laurie, co-founded Soil Gallery in Seattle, and sells her handcrafted fancy things on Etsy as La La Laurie. (And take a peek at her cute house on Design*Sponge!)