If you're a gardener, you're probably familiar with Margaret Roach, the former editorial director (and garden editor) of Martha Stewart Living Omnimedia. Her first gardening book was A Way to Garden, which was named the best gardening book of 1998 by the Garden Writers' Association of America and is a must-have for any gardener's bookshelf. The book's title eventually became the name of her very popular gardening blog, awaytogarden.com.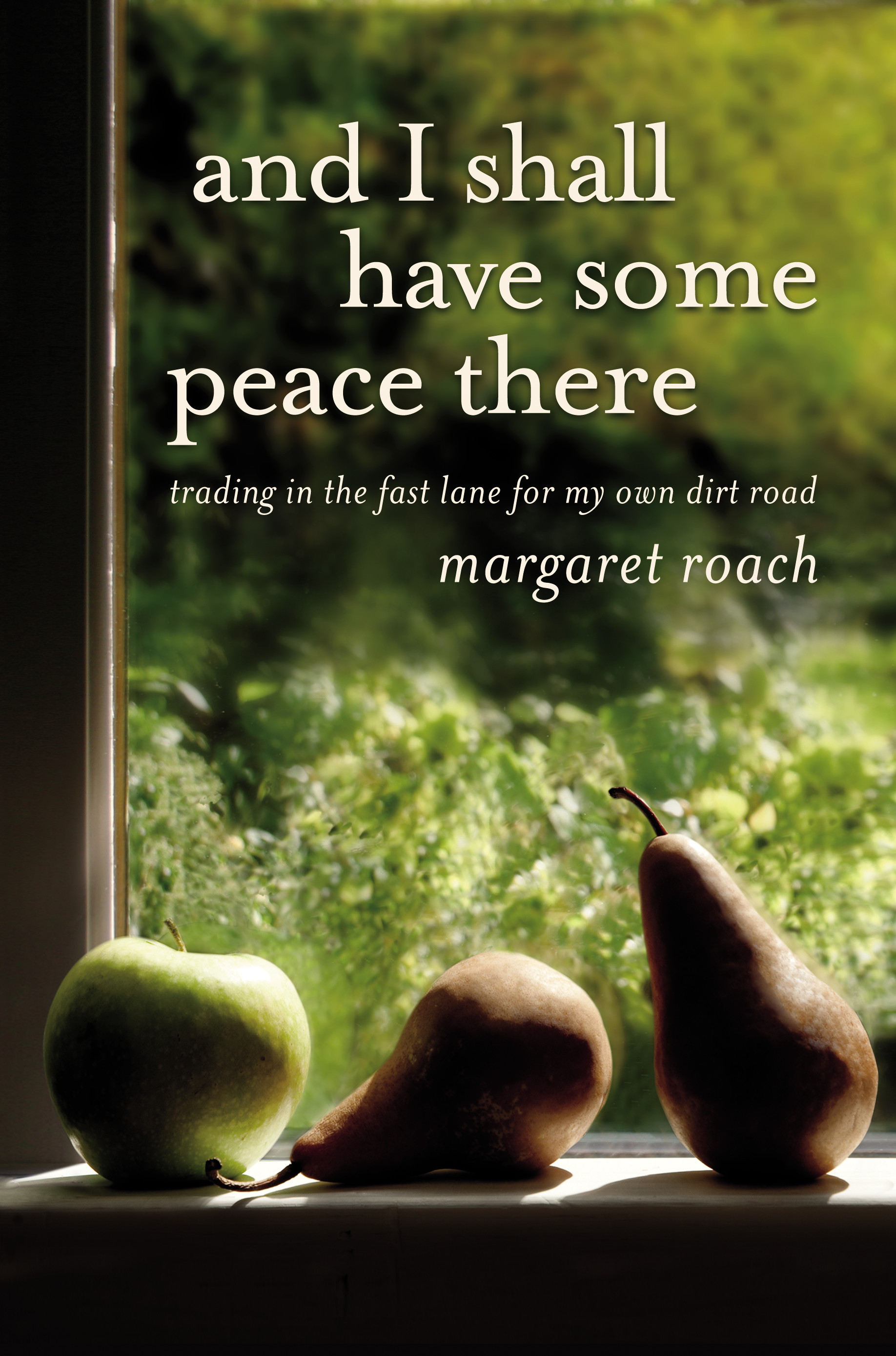 Her newest book, published earlier this year, I Shall Have Some Peace There, is a memoir about how she quit her job to spend more to spend more time in her garden. It's the story of a life-long gardener who decided to try experiencing life, as she says in the subtitle, by "trading in the fast lane for my own dirt road." We're so glad that she is sharing with us what she thinks makes a house a home today!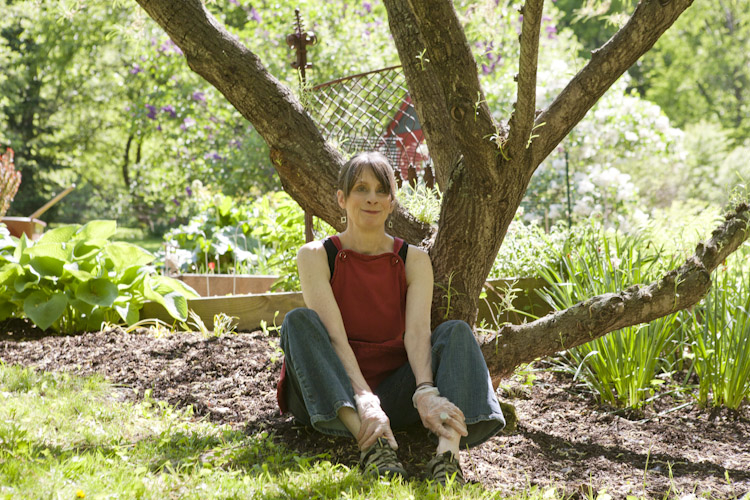 Photo by Erica Berger.
Home is where the stuff is.
I often feel like I live in a Wunderkammer, or a Cabinet of Curiosities, one of those Renaissance-era rooms or actual cupboards—the precursor to the museum—packed with oddities of the natural world, where explorers straddling times of older magic and unfolding science in the ages of exploration and discovery went out with nets and jars across great oceans, and bagged and brought back the wonders of an expanding globe, trying to make sense of it all by putting it on display.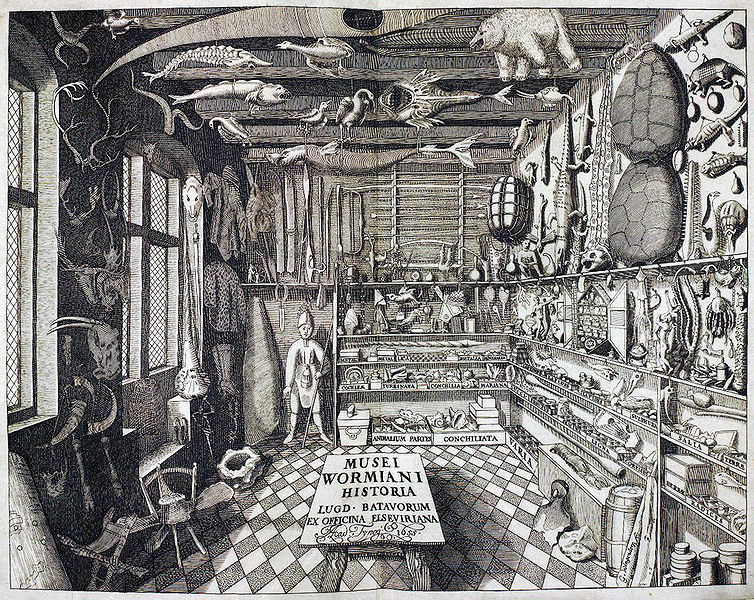 My Wunderkammer, a little, lopsided Victorian-era farmhouse in Columbia County, New York, is packed with the plunder of decades of adventures, too: adventures to the family attic, tag sales, thrift shops (including a charitable one my grandmother ran), and out in the benevolent garden and wider landscape.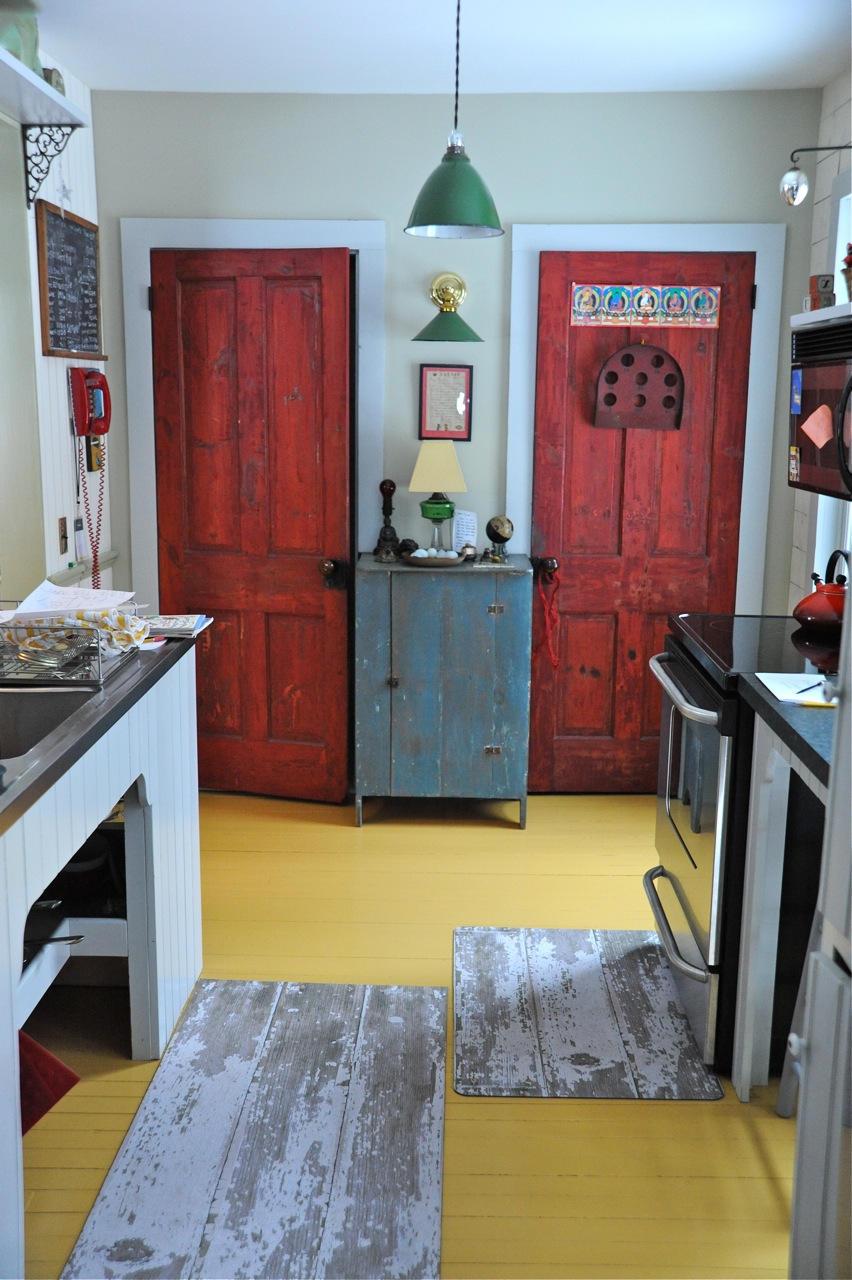 The galley-style kitchen showing floor/door colors of the interior. Photo by Margaret Roach.
Each window is trimmed in gray to erase any boundary into the sky and to make the portals seamless.
The organizing principle: Everything inside—whether living, formerly living, or positively inorganic, like two glittered glass Christmas ornaments in the shape of crowned frog princes—bears the mark of nature, connecting the dots to the more important view outside. Each ample low-to-the-ground window is framed in trim of the palest gray to erase any boundary into the sky and paving beyond and make the portals seamless. What I glimpse through them is my 25-year-old garden against a vast rural scene.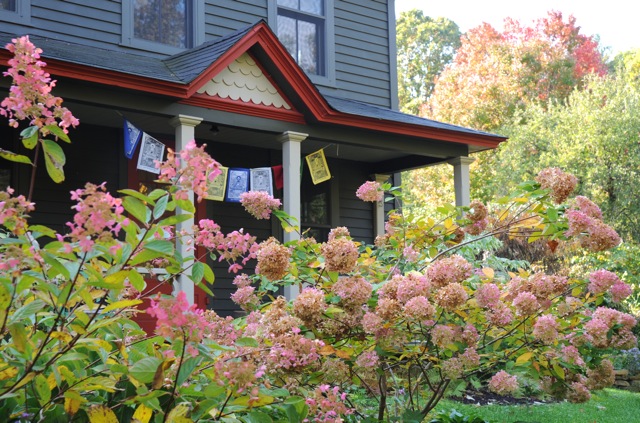 Autumn view of front of house with panicle hydrangeas and prayer flags. Photo by Margaret Roach.
The house's floors are painted ochre and the doors a vivid red, color cues I took from outdoors at its most raucous—like right now, when panicle hydrangeas go all shades of pink as if they simply don't care that nearby trees are turning themselves flame and acid yellow. (My exterior doors and trim were autumn-inspired, too, an orange that shouts against the darkest of olive siding.)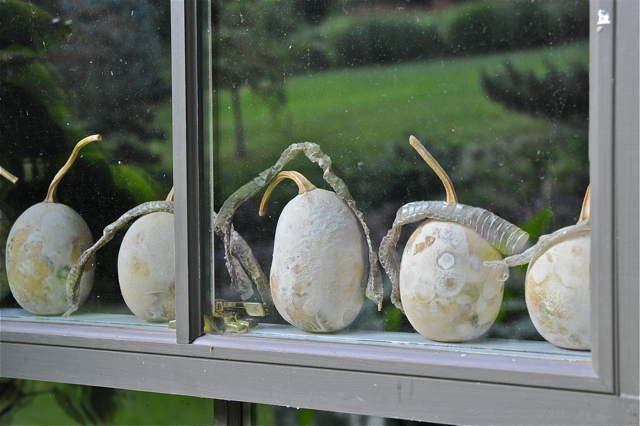 'Nest Egg' gourds with snakeskins on mudroom windowsill. Photo by Margaret Roach.
Back inside, magnolia seedpods and dried 'Nest Egg' gourds draped with discarded snakeskins occupy windowsills. A feather from a molting cardinal and another from a red tail hawk, bowls of conifer cones and acorns—all such gleanings commingle with botanical prints and framed pressed ferns, and ceramics imprinted or embossed with flora, fauna, the elements and the cosmos.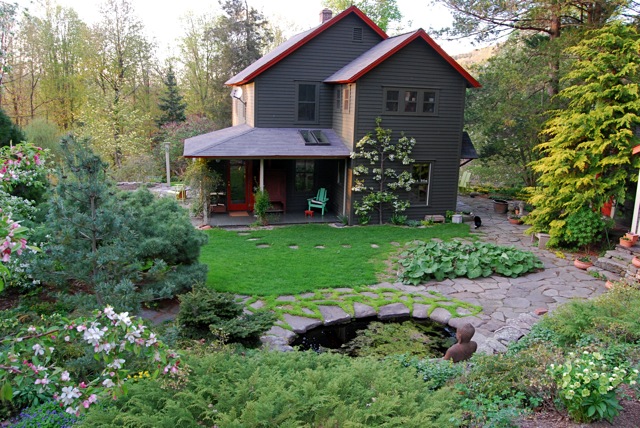 View from up above house in "backyard" in spring. Photo by Margaret Roach.
The décor, I suppose I must admit, is early diorama—staged in shrine-like vignettes on most every surface, catching my eye, yes, but also reminding me to look up and out to catch those hopeful glimpses of the great beyond.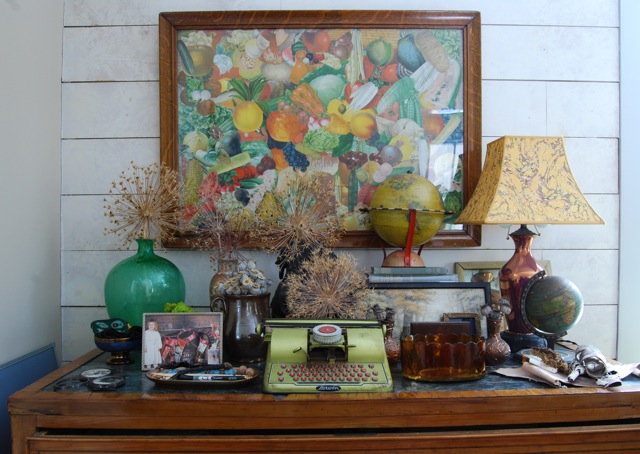 Living room cabinet piled with stuff; picture on wall is a vintage collage made from cut-up old seed catalogs (got at junk store decades ago). Photo by Margaret Roach.