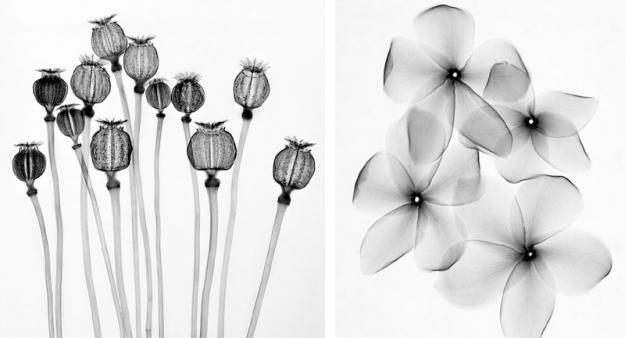 Photo by:
Poppy (left); Plumeria (right); Steven Meyers
More often than not, plant anatomy is the specialized purview of a trained botanist. Consider the poppy. What does the poppy's internal structure look like during seed maturation? Or the fern—how are the sporangia assembled, when examined from the perspective of the leaf?
Get more from Garden Design
Steven N. Meyers is not a botanist, but his photographs might suggest otherwise. Trained as a medical X-ray technologist, Meyers has applied radiography techniques to botanic specimens, capturing the details, and structural relationships of a plant that are otherwise unseen.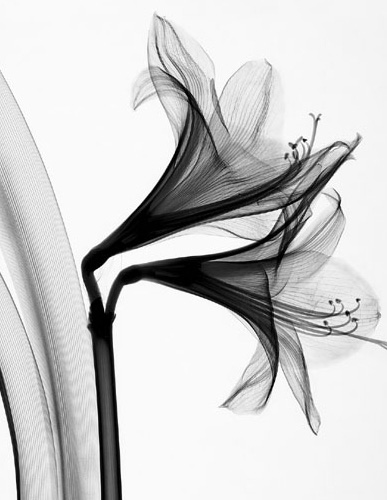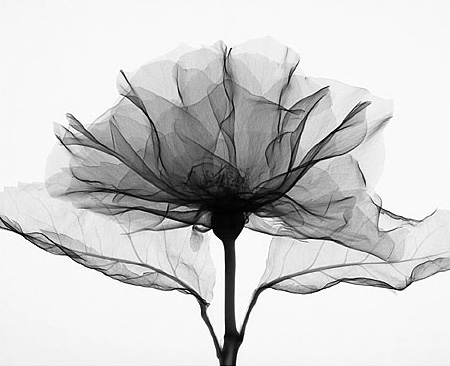 Amaryllis (left), Rose (right); Steven N. Meyers
Of his transition to plant subjects, Meyers recalls that it just sort of happened. He was working at a Washington hospital, where many medical radiographers would take pictures of "weird things." For his part, Meyers chose plants. He began printing the images, and it caught on. His first photographs became popular by way of a street vendor in New York City. As Meyers remembers, the vendor soon began to take credit for the images, calling himself Steven N. Meyers. But the artist is grateful for this high-profile success and instant feedback. "I kind of found out which ones weren't working," he said. "His spot was right outside the Metropolitan Museum, so he had traffic like you wouldn't believe."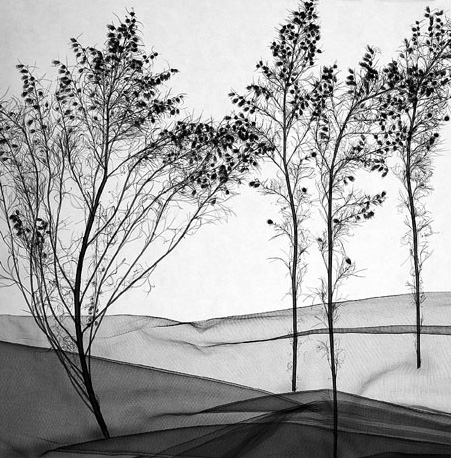 Artemesia Dawn; Steven N. Meyers
Each specimen is placed on a microwave-sized X-ray machine. Meyers exposes the plant for one second on Kodalith film, and, thanks to the visual revelations of X-ray and the electromagnetic spectrum, a new plant picture is photographed.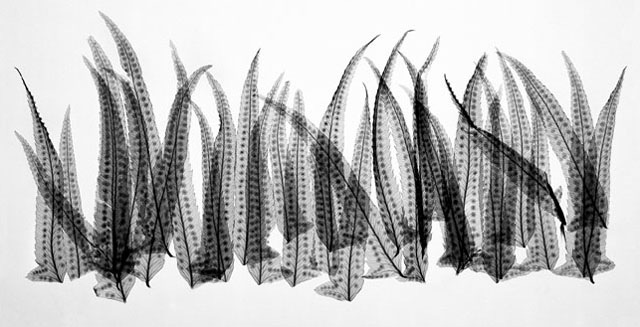 Related: Our X-ray photo gallery of ferns!
Anna Laurent is a writer and producer of educational botanical media. Photographs from her forthcoming field guide to Los Angeles are available for exhibition and purchase at the author's shop.