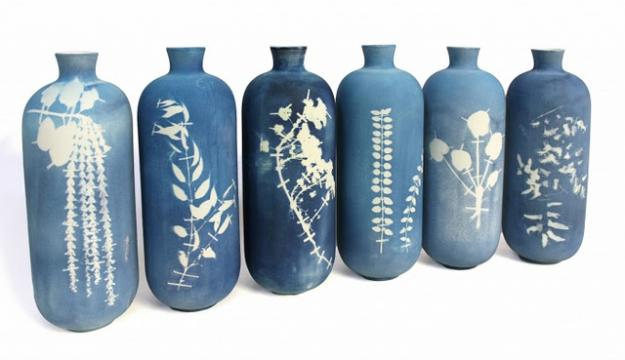 Photo by:
Studio Glithero
Blueware collection is a series of ceramic pieces by designers at Studio Glithero. Inspired by a long tradition of blue-and-white pottery (Dutch Delftware, Chinese porcelain, British Jasperware), the London-based studio applied a more modern technique: they used cyanotyping, a proto-photographic process, to capture images on ceramic tiles and vases.
[See our story on how to create cyanotypes, or sun prints, of your own.]
For a design motif, they looked to the Victorian period of botanic discovery; for specimens, they looked to their neighborhood, and collected weeds in London's inner boroughs. They applied the dried specimens to ceramic surfaces treated with light-sensitive chemicals, and exposed the arrangements to UV light. The delicate photograms create a striking landscape: white silhouettes of London's weeds against a deep blue backdrop.
Studio Glithero's co-founders are Tim Simpson and Sarah van Gameren, both industrial designers. They designed Blueware for the Vauxhall Collective, a UK initiative to promote art and design, in response to the Collective's theme "reinventing British classics."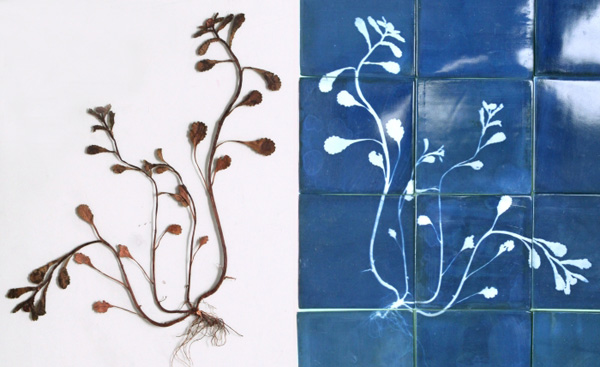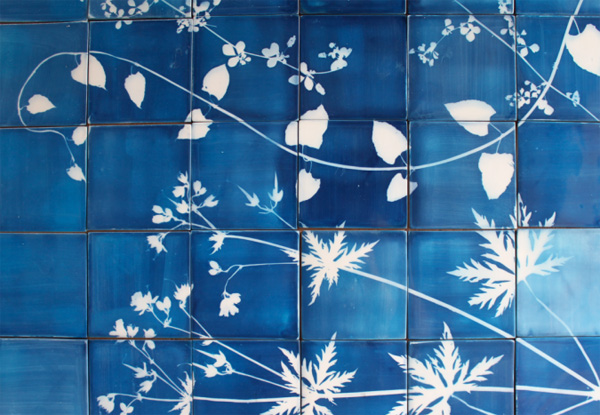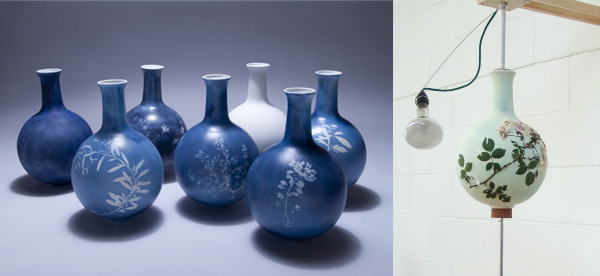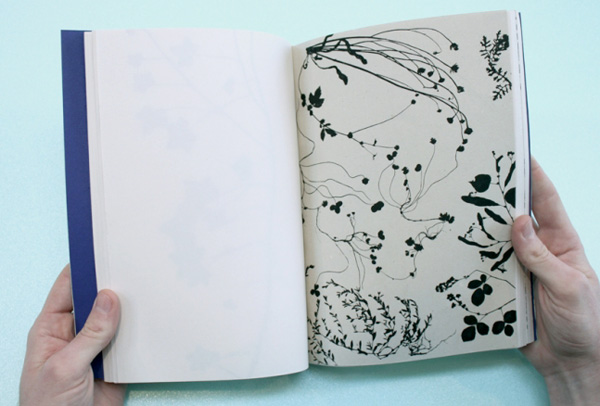 The first edition of Studio Glithero's book Botanical Specimens from the streets of Camden & Surrounding Areas. They write: "The botanical archive is an anthology of the weed specimens that we have collected and pressed in our studio. Hundreds of weeds from our neighborhood are stored in large flower presses and are used in our Blueware process. The book serves both as a documentation of the specimens we have collected to date, as well as a tool for composing new designs."
All photos credit: Studio Glithero And if you're interested in a video showing the process of how these vases are made, check out Studio Glithero's video:
Making of a Blueware Vase from Studio Glithero on Vimeo.
Anna Laurent is a writer and producer of educational botanical media. Photographs from her forthcoming field guide to Los Angeles are available for exhibition and purchase at her website.