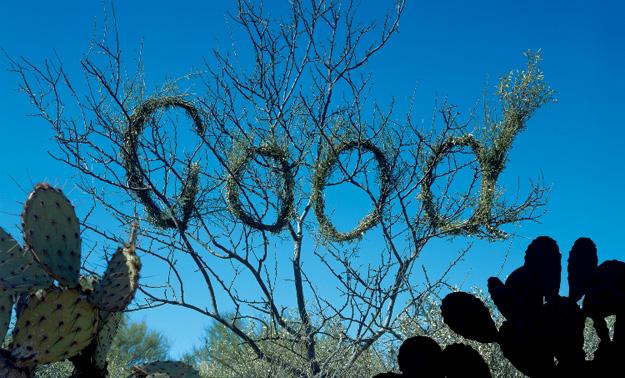 Photo by:
Stefan Sagmeister
Stefan Sagmeister's aesthetic approach is often considered more punk rock than anything else. The graphic designer is known for underscoring beauty with a brash dissonance—he once designed a lecture poster with letters carved into his chest with a knife. However shocking, his style is versatile; he's also a poet, an inventor, and, literally, a landscape designer and botanic artist. The message is in the medium, and sometimes the only appropriate medium is floral.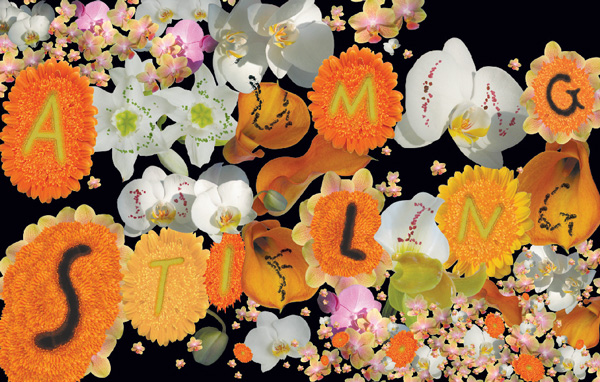 Photo credit: Stefan Sagmeister
A master of communication, Sagmeister finds new ways to create letterforms, when the expected typefaces fail to covey his message. While these media include coat hangers, plastic piping, and hot dogs, he's also spelled with gorgeous compositions of flowers and leaves. A language of flowers was codified by Victorian romantics; Sagmeister's designs are a modern reinvention of the demure posey boquets.
These botanic designs are part of his seven-year project called "Things I Have Learned So Far in My Life." In public spaces throughout the world, Sagmeister invented new typographies to spell out a series of personal axioms. And some of the most beautiful are creatively conveyed with plants, including "Having Guts Always Works Out For Me," "I Want It All," "Trying to Look Good Limits My Life," and "Assuming is Stifling."
The Austrian-born designer is currently living in Bali, Indonesia, where there are so many beautiful exotic plant species. Hopefully he'll find that they have something to say, through his creative translations. And, as a companion project, Sagmeister has encouraged people to express their ideas with creative typography, exhibited in an online gallery. It's wonderful to see how many have used plant specimens as well.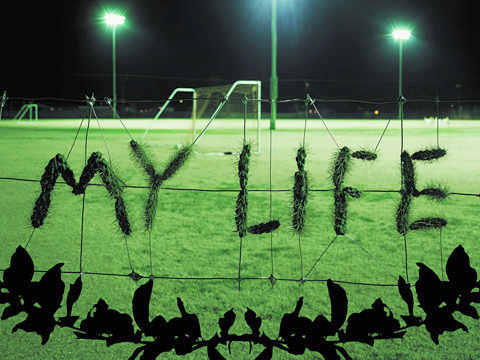 Photo credit: Stefan Sagmeister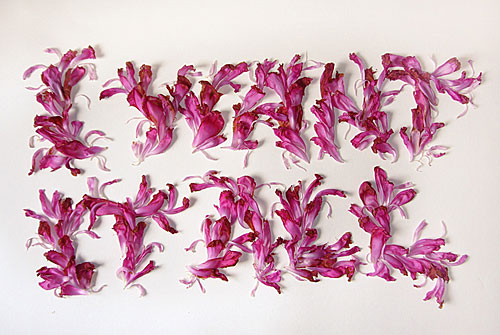 Photo credit: Stefan Sagmeister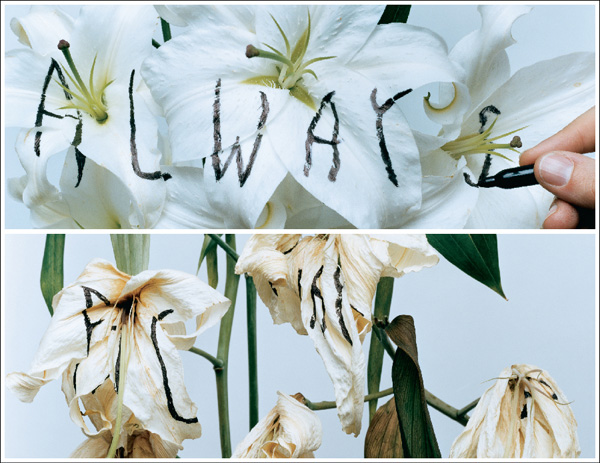 Photo credit: Stefan Sagmeister
Anna Laurent is a writer and producer of educational botanical media. Photographs from her forthcoming field guide to Los Angeles are available for exhibition and purchase at the author's shop.