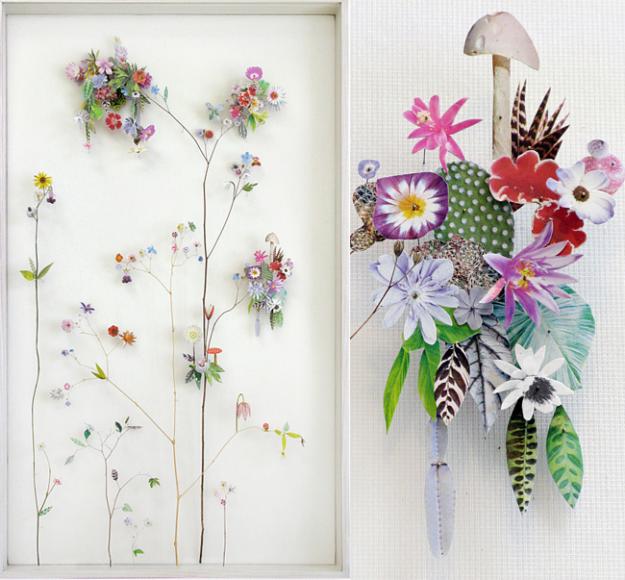 Photo by:
Anne ten Donkelaar. Flower construction #12
Netherlands-based artist Anne ten Donkelaar designs shadow-boxed collages of intricate floralscapes with roots that dangle and succulents that grow upside down. Layering natural objects and paper bits—magazine cutouts, dried flowers and leaves, pressed paper, and illustrations—she builds landscapes that float like a surrealist's garden. Donkelaar uses pins to adhere her material, like species in a specimen box, a technique that gives a curious depth to the one-dimensional artifacts.
Donkelaar describes her foraging process: "A damaged butterfly, a broken twig, a bumblebee, some strangely grown weeds: I find all these unique discoveries in my path and then take them home to my studio." Her flora are both familiar—a photograph of an opuntia cactus and a passionflower—and foreign—a branch with butterfly wing leaves and a flower with feather petals. Playing with scale, texture, and color saturation, she creates contrasts that clarify each detail in the landscape.
For another project, titled "Broken Butterfly," Donkelaar repairs damaged butterflies by weaving new wings made of gold, maps, roots, threads, and embroidery. My Modern Met interviews the artist here.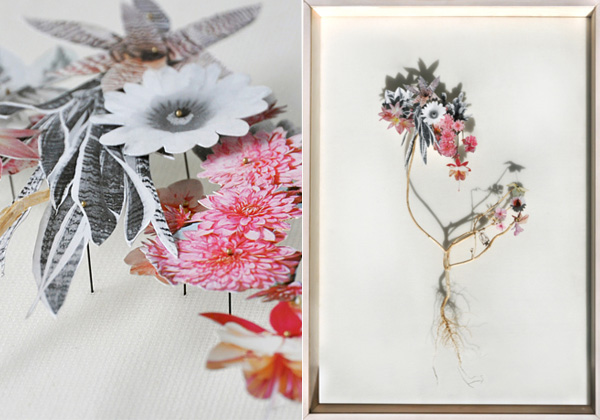 Flower construction #2 (w:50 h:70 d:6.5 cm)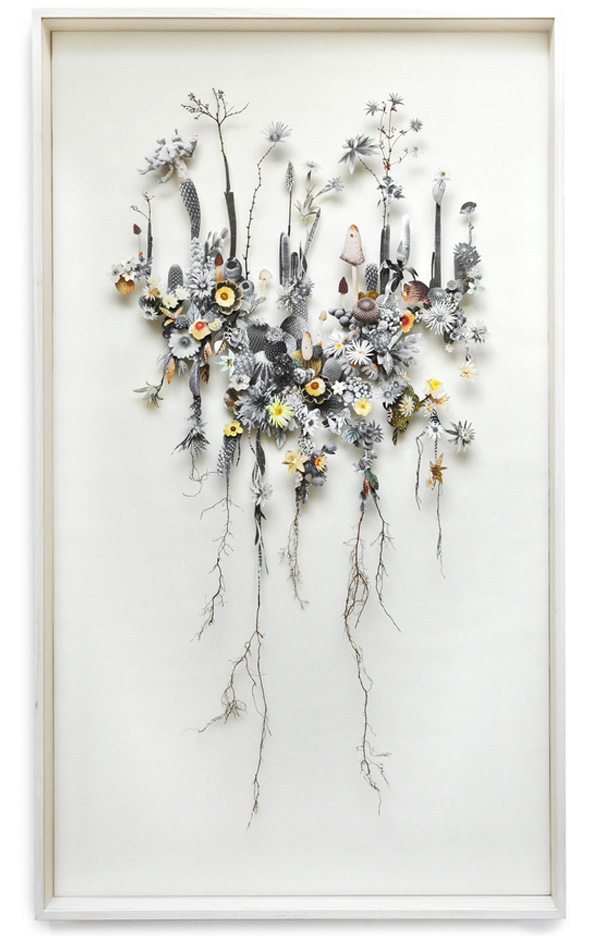 Flower construction #16 (w:70 h:120 d:6.5 cm)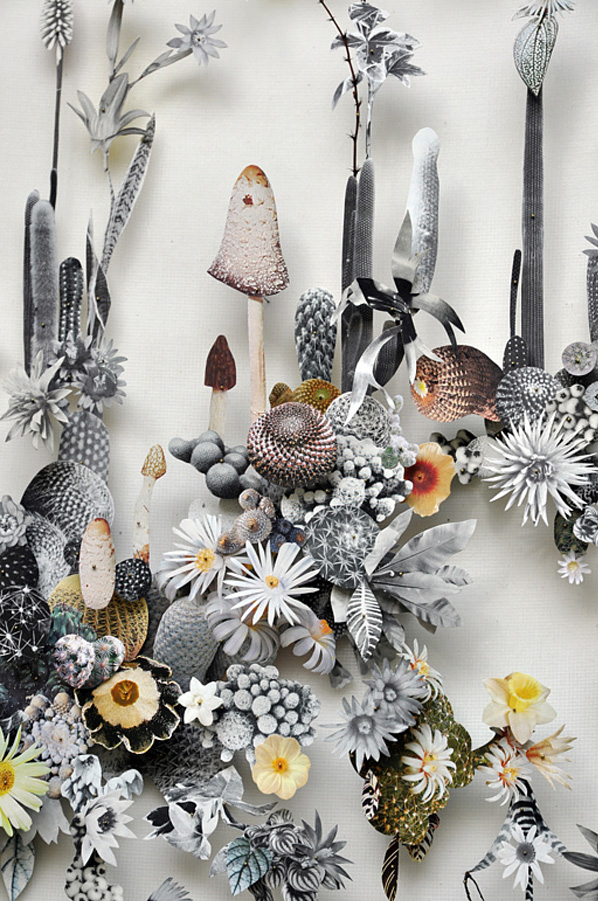 Flower construction #16 (w:70 h:120 d:6.5 cm)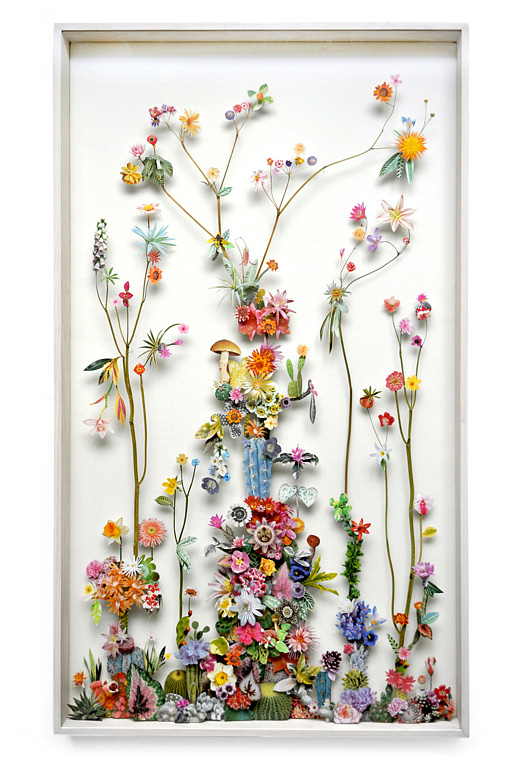 Flower construction #17 (w:70 h:120 d:6.5 cm)