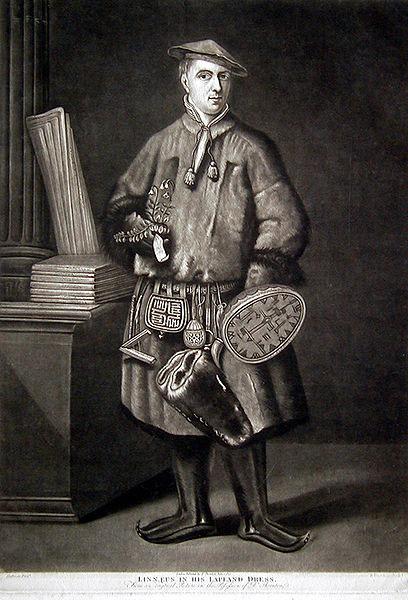 Photo by:
'Linnaeus in His Lapland Dress', mezzotint engraving by H. Kingsbury, 1795, based on a painting by Martinus Hoffman
Modern-day admirers of Carl Linneaus (1707-1778) know enough about the renowned 18th-century botanist to imagine the young man traversing Swedish lands, plucking flowers and devising a system of binomial nomenclature. His biographers have filled in many of the details omitted in his own voluminous journals, and the portraits that Linnaeus commissioned (for self-promotion) have left us with a visual profile of the self-proclaimed "Father of Botany." Most wonderful of these is the portrait "Linnaeus in his Lapland Dress" (see above), in which the youthful botanist postures with clothing and instruments from his famous travels. He holds a stem of the Linnaea flower and gazes towards the future and the glorious plants he has yet to meet. For centuries, the picture has provided a posterity portrait of Linnaeus—and now, thanks to Linnaeus Väsen, an album by his Swedish countrymen, we can listen to the music that might have been playing in that 18th-century sunny room, as Linnaeus twirled his eponymous flower and, perhaps, tapped his charming Sámi shoes.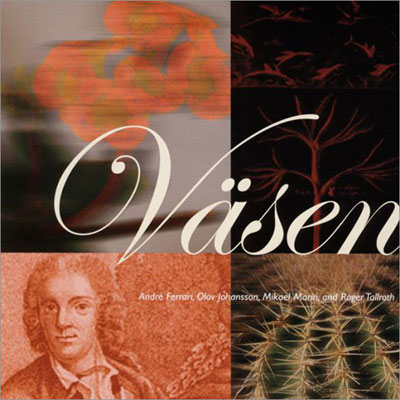 Linnaeus Väsen by the Swedish folk group Väsen.
The album was produced in 2007—the year that marked the 300th anniversary of Linnaeus's birth—and it is a tribute to the botanist himself. The entire album is composed of music from the period and region in which he lived. According to the artists, a Swedish quartet Väsen, the modernized folk recordings would most likely be recognized by an 18th-century Swede, and all but one of the tracks have a direct relationship to Linnaeus, who lived amongst musicians. The opening song "Carl Linnaeus Polonaise" was composed for Linnaeus by his brother-in-law, Gabriel Höök, and the song called "Grevilius' Polonaise" was adapted from a polska found in the notebook of a fiddler from Linnaeus's village, and includes marches by his great-uncle. Väsen wrote many of the album's other songs from musical arrangements that were found tacked to a barrel organ, rediscovered in Linnaeus's own home in Hammarby, Sweden. While Linnaeus was undoubtedly not the writer of these songs, as his biographers say he lacked a musical ear, there is a good chance that he might have danced to them, as they also say that he was a very enthusiastic polska dancer.
More exciting than the concept of a Linnaeus tribute album, is the fact that it is actually really good. Väsen is considered one of the best folk bands in Sweden, and their music has been extremely well-reviewed at international shows and by NPR and Wired magazine. They perform with a viola, twelve-string guitar, nyckelharpa (keyed fiddle), and, for Linnaeus Väsen, they included percussion, an instrument that gives the traditional music a contemporary beat. It is considered one of their best albums, and one that is definitive of the new—and popular!—Nordic folk genre.
A botanist who named pretty plants for his friends and ugly plants for his enemies, Linnaeus knew the power of a name. And he would certainly be pleased that this album bears his.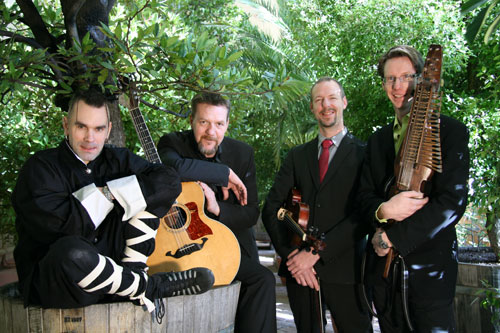 Väsen, L-R: André Ferrari (percussion), Roger Tallroth (12-string guitar), Mikael Marin (viola), Olov Johansson (nyckelharpa)
Anna Laurent is a writer and producer of educational botanical media. Photographs from her forthcoming field guide to Los Angeles are available for exhibition and purchase at the author's shop.