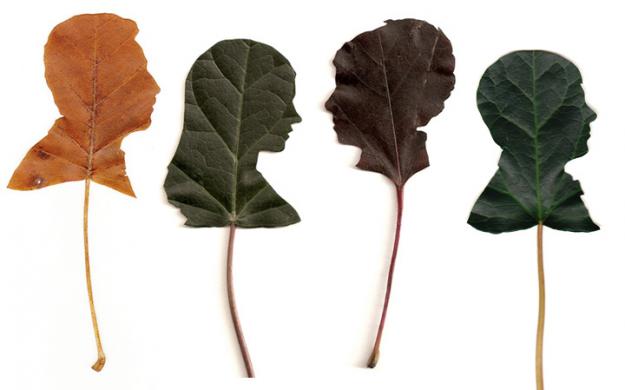 Photo by:
Jenny Lee Fowler
Get more from Garden Design
If you take a stroll in the chilly autumn winds this Thanksgiving weekend, you'll find a really lovely landscape. On the ground are silhouettes of so many leaves collecting on the sidewalk—the gingko's fan, the oak's fingers, and the maple's peaks—and with each silhouette, the story of a tree's evolution. Artist Jenny Lee Fowler cuts portrait silhouettes of people from leaves and bark. Her paper cuttings are distinctly modern, while honoring the legacy of early American portraiture and the natural elements that are her media.
Inspired by early American itinerant artists who portrait-painted their way from town to town and by native Americans who incorporated cut bark patterns in basketry, Fowler uses leaves and bark that are local to her home in New York's Hudson Valley. When she first moved to the area, she began cutting a snowflake for each snowfall. Now, she cuts portrait silhouettes for any occassion.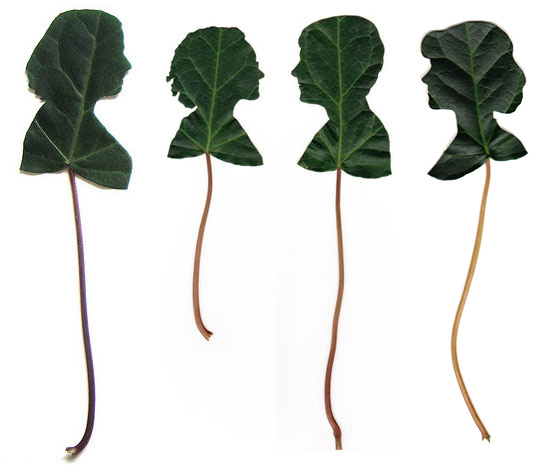 Jenny Lee Fowler's leaf portraits. Photo credit: Jenny Lee Fowler
Fowler's portraits at the Kingston Museum of Contemporary Art's group exhibit "In Situ," 2011. Photo credit: Jenny Lee Fowler.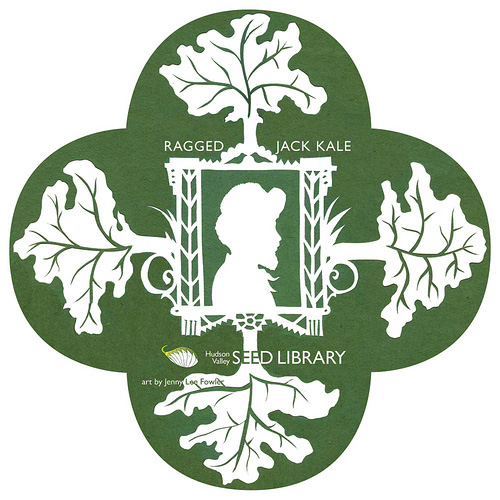 Fowler's 2009 seed packet design for the Hudson Valley Seed Library. Photo credit: Hudson Valley Seed Library.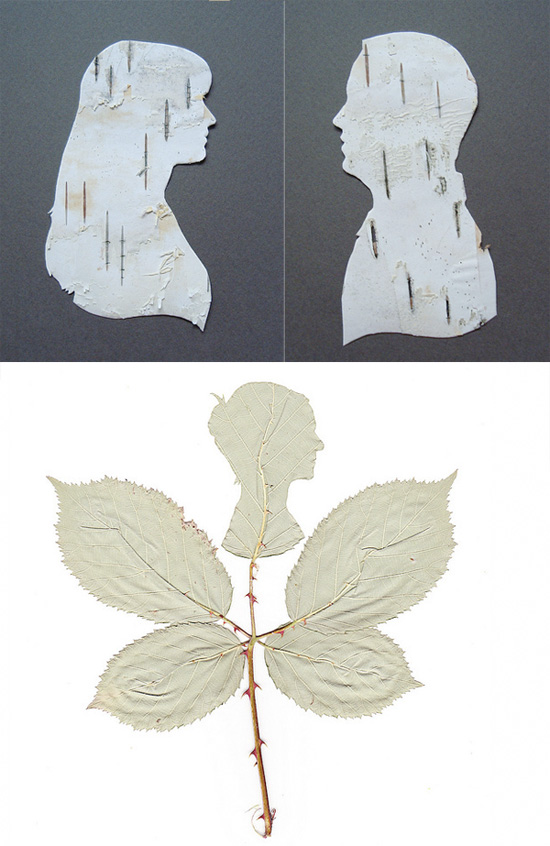 Wedding portraits in Catskill grey birch (top), portrait in the velvet underleaves of a blackberry bush (bottom). Photo credit: Jenny Lee Fowler
Anna Laurent is a writer and producer of educational botanical media. Photographs from her forthcoming field guide to Los Angeles are available for exhibition and purchase at her website.