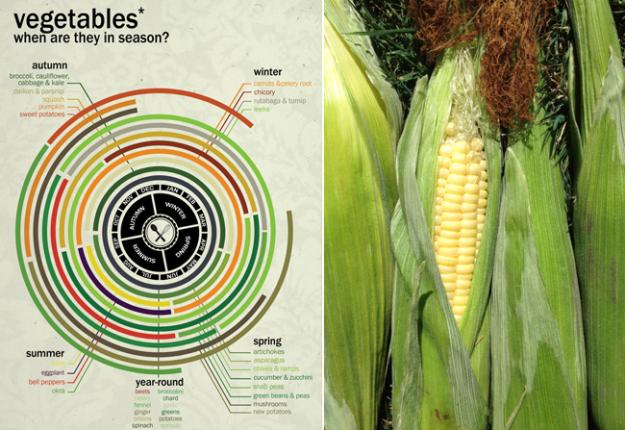 Photo by:
Russell van Kraayenburg (left); Anna Laurent (right)
Engravings of rare orchids, paintings of fern varieties, photograveures of seeds—botanic art has long been characterized by an aesthetic that is accurate and precise. This week, Art & Botany features a modern sort of scientific illustration: the infographic.
The designer and chef behind Chasing Delicious has illustrated a series of posters to help consumers know when produce is in season. With some allowance afforded to regional aberrations, the three posters chart the seasons, the months, and common fruits, vegetables, and herbs. They are beautiful, and easy-to-read: just find your month, then look for what's in season. Or, start with the plant, then follow the concentric circles to find out when it's best grown. I was proud to match my backyard-fresh corn—just harvested in August—with its appropriate seasonal window in the "Vegetables: When Are They In Season?" poster.
Russell van Kraayenburg designed the posters to combat the "misconception floating around that fruits, vegetables, and herbs are naturally available year-round." No matter where you live, this is not the case. As he points out, "if you are buying a strawberry in december, you are likely purchasing a fruit that was picked six months ago, and stored in a climate controlled facility." Even if you're not able to buy local, you can align your produce appetites with the proper growing season of your preferred fruits & vegetables.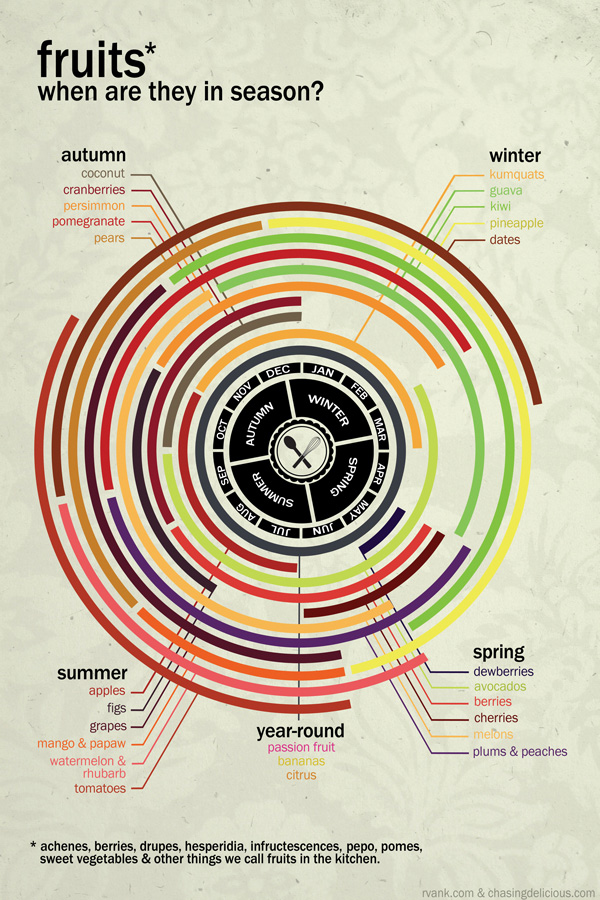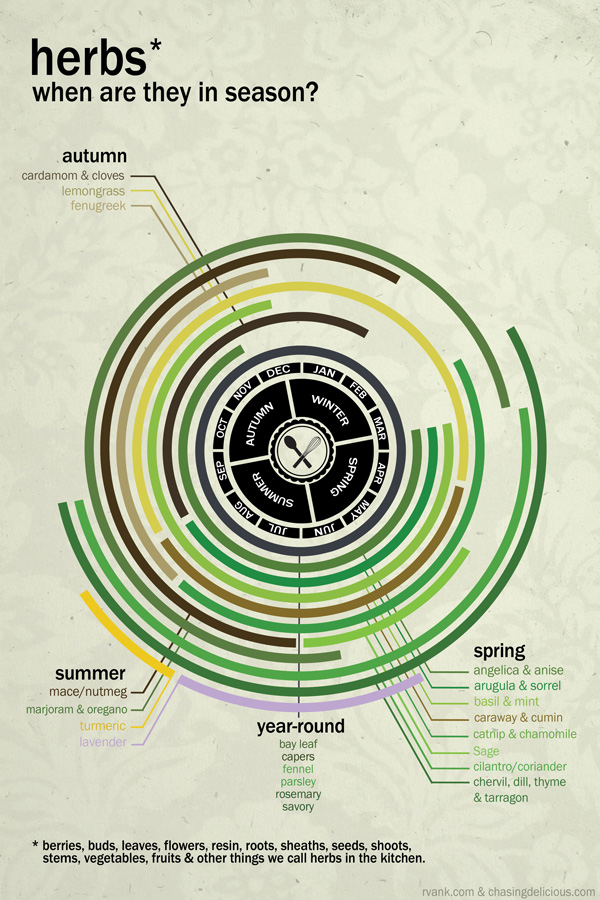 Images courtesy: Russell van Kraayenburg