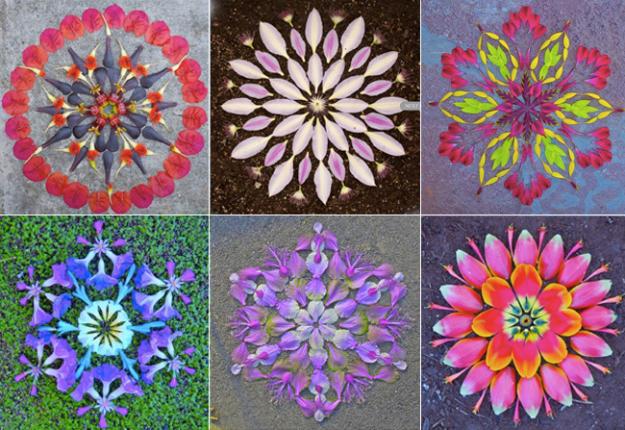 Arizona artist Kathy Klein gathers natural materials—cones, leaves, petals—and arranges them in situ. Bougainvillea in Los Angeles and Opuntia fruit in Sedona—her subjects are distinctly local, but her arrangements are designed to be universal. She's adapted the Hindu concept of a spiritual mandala (Sanskrit for 'circle') into a series of flora danmalas (Sanskrit for 'giver of garlands').
See more of what Garden Design has to offer. Preview the magazine.
Her sense of composition is lyrical and her colorplay is alternately soft and dramatic. She has developed a disctinctive orange-with-aqua palette for her Southwestern work, and also culls bright pinks and purples for a danmala of Hawaiian flowers. After arranging and photographing her work, she walks away. The colorful medallions are now ephemeral gifts for whoever comes along.
Her work has been featured in several Scandinavian magazines, as well as Elle Decor.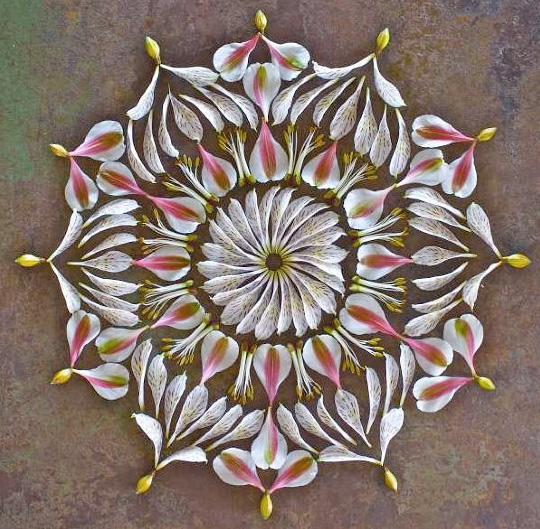 Peruvian lilies. Los Angeles, CA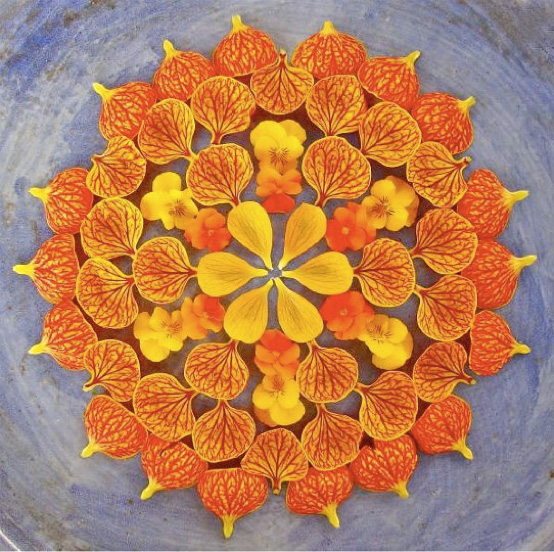 Chinese flowering maple, pansies. Sedona, AZ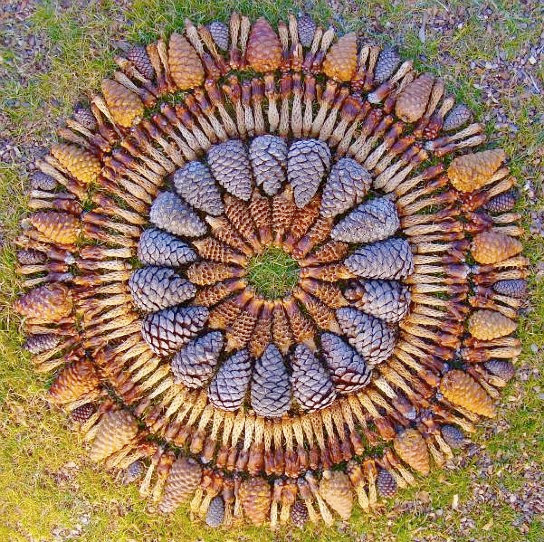 Ponderosa pine cones. Sedona, AZ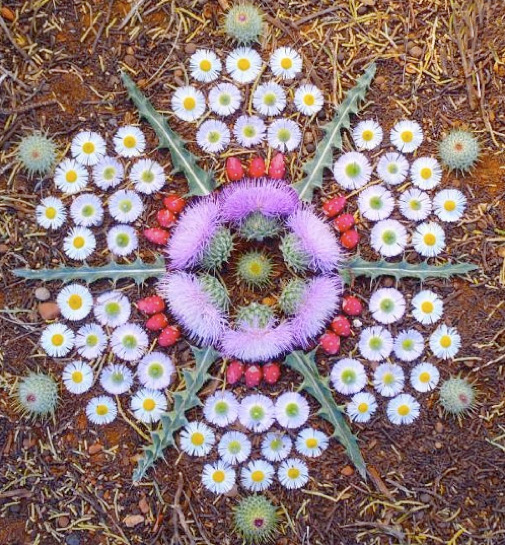 Thistle fleabane, cactus fruit. Sedona, AZ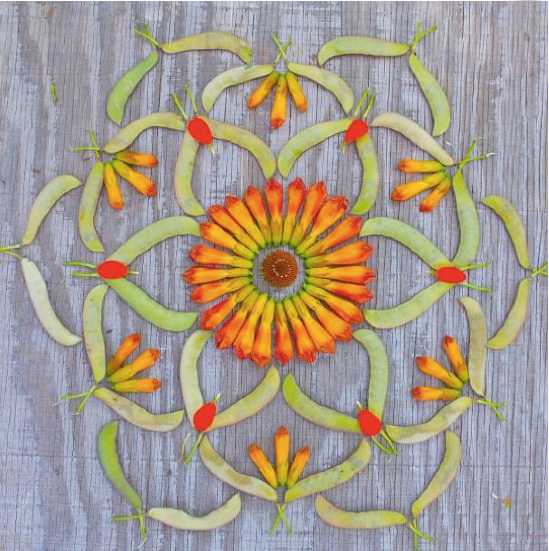 Echinacea, trumpet vine flower, Mexican sunflower, yellow Mexican bird-of-paradise seed pods. Cornville, AZ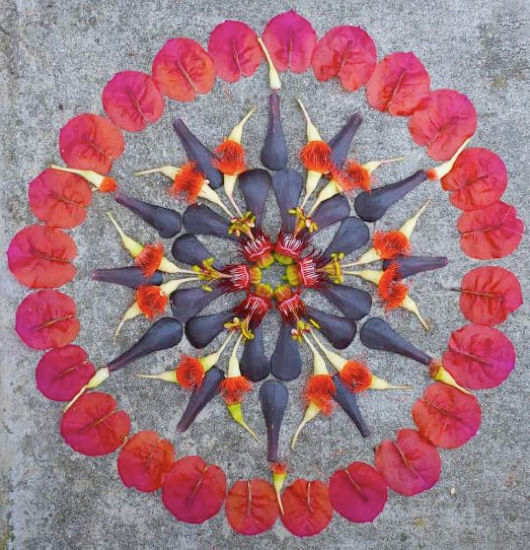 Passionflower, purple aeonium, eucalyptus flower, bougainvillea. Leucadia, CA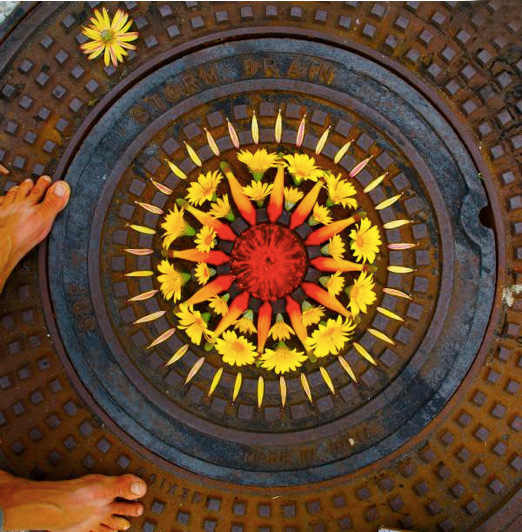 Sometimes the environment in which the mandala is arranged becomes a visual motif in itself.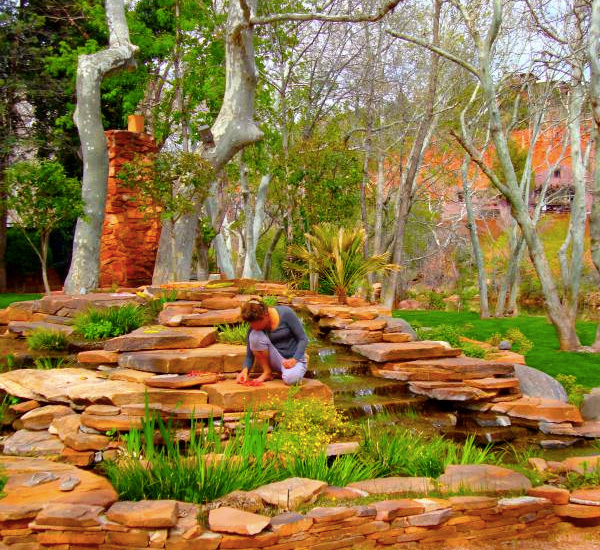 The artist arranging a mandala in situ.

The colors of Southwestern topography are a unifying motif in much of her work.

All photos credit: Kathy Klein