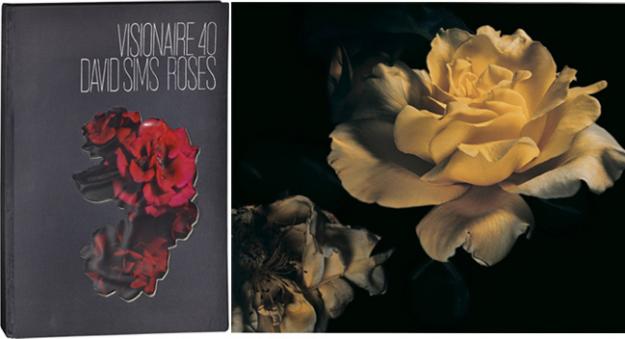 British fashion photographer David Sims focuses his lens on the beauty in imperfections. Some of his most iconic work—a portfolio that is said to have set the tone of late 1990s fashion photography—captures the incongruous chink in a flawless image. Models with knotted hair, a wrinkled shirt, asymmetrical blush or a cowlick—through Sims's perfect lens, with Sims's perfect light, it all looks, yes, perfect. You wouldn't imagine it any other way.
When he turned his camera to roses, his approach was no different. David Sims: Roses (Visionaire Publishing, 2003) is a collection of unexpected beauty. The perfect portrait of the perfect rose is very familiar, and Sims found something else. "When I look at these roses close up and trace their own knocks and dents, I find a greater beauty and a complexity in their imperfections." His vision is underscored by focused lighting and deep shadows.
While the series includes roses in all stages of growth, beginning with budding, many are photographed in their slow fall from perfection. They are dying. Sepia-tinged leaves, wrinkled petals, splayed anthers and dehiscent stamens—like the disheveled models, were it not for their imperfections, the rose portraits would not be nearly as memorable.
As roses have done for centuries, they represent more than beauty for the artist. Sims says, of the project's genesis: "I was a pupil at the school where these roses grow ... The roses represent for me a very definite point in life and a state of mind.''
David Sims was the official photographer for the U.S edition of Harper's Bazaar for three one-year terms, and he has shot campaigns for clients including Prada, Louis Vuitton, Helmut Lang, and Calvin Klein. David Sims: Roses was published by Visionaire, publisher of limited edition fashion and art books. The book was produced as a series of individual art works. Each edition (of which there are 4,000) includes a C-print signed by the artist.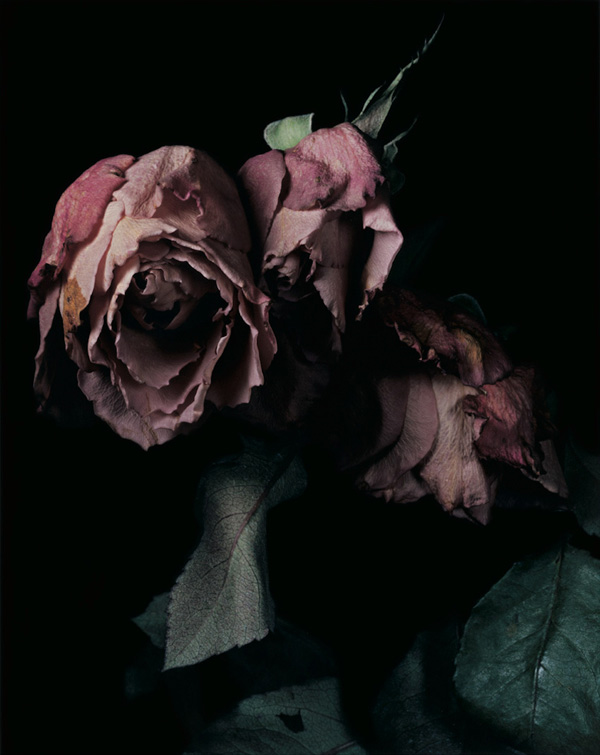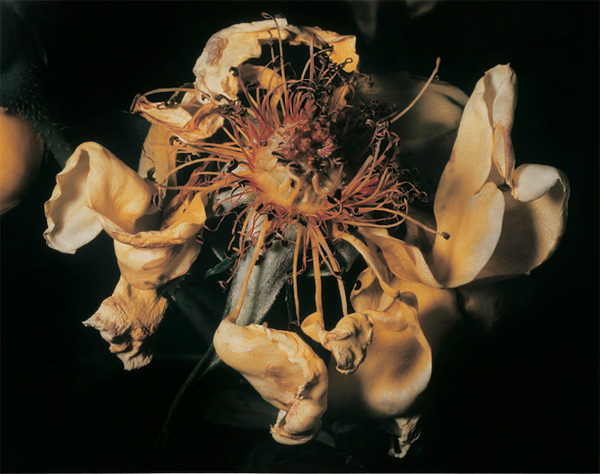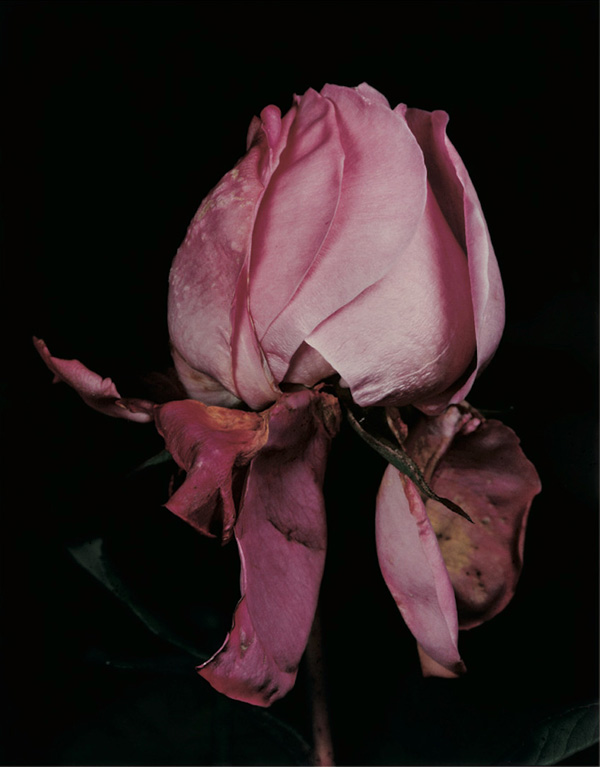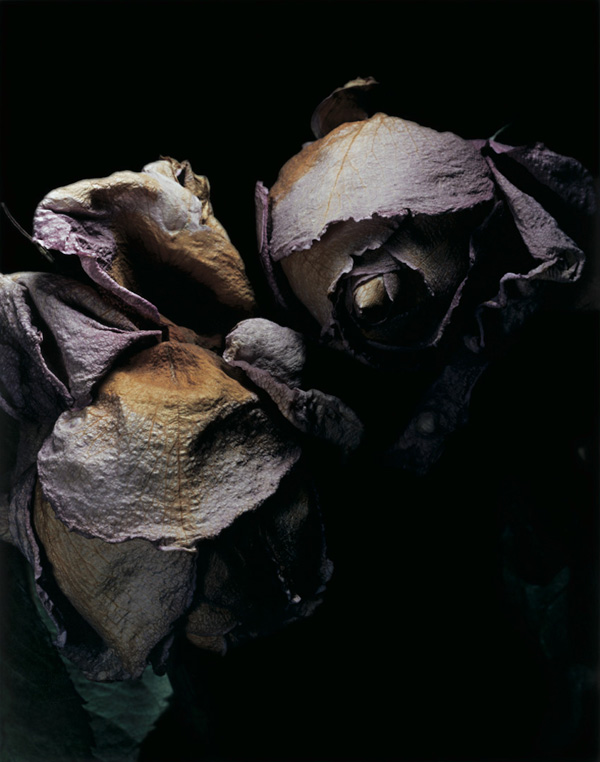 All images © David Sims