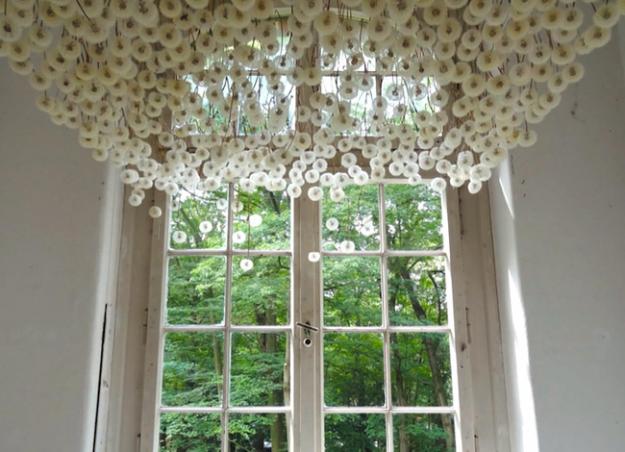 Photo by:
Regine Ramseier
When I first encountered an image of dandelion seed heads suspended from the ceiling in a small white room, I was conflicted as to whether I wanted to know more. The implausibility of the scene was part of its charm—would the logistics of the piece unravel its sublime reverie? I should introduce this piece with a spoiler then: here, we tell you how it's done.
German artist Regine Ramseier picked 2,000 dandelions in a field, then sprayed them with a light adhesive to keep the seed heads in tact. She slid each stem in a plastic straw, and placed each of those in a stack of palettes designed to slide into her car. Then she brought them all into the installation room. The image of horizontal flats of dandelion heads is an exhibit in itself. Their uniform gestalt suggests a new identity—were they to flicker like light bulbs or waddle like baby chicks, one wouldn't be surprised.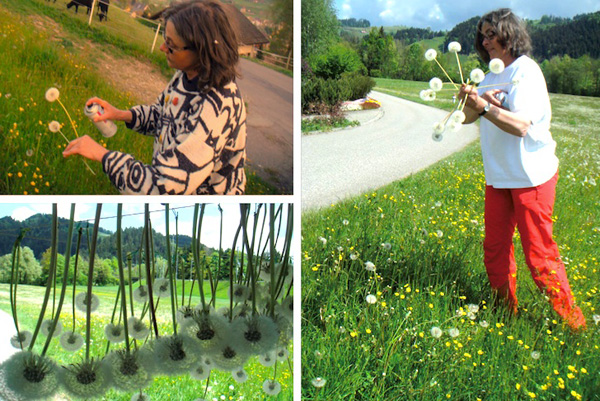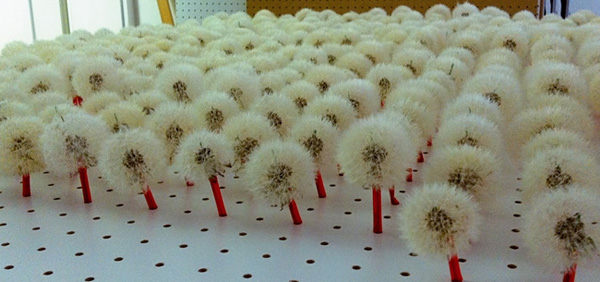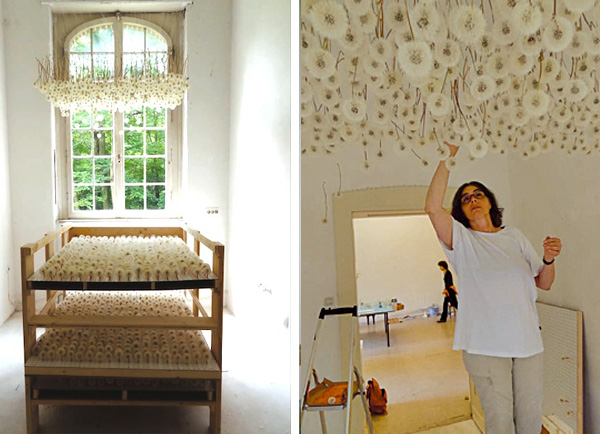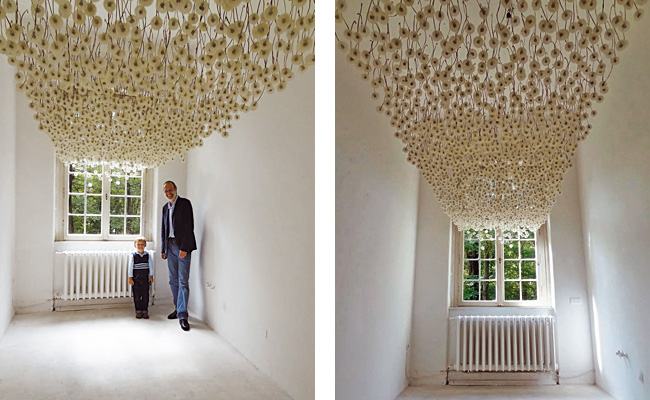 Photo credit: Regine Ramseier
Ramseier then hung the dandelions individually from the ceiling, allowing viewers to walk below and look up at the flowers and wonder: Is that where the dreams go when I wish upon a dandelion? And perhaps looking up at them prompts a shift in perspective: How did I find myself suspended from the sky above a field of flowers?
Regine Ramseler frequently works with natural objects in her
installation
work. "Wunderkammer" was designed for
ArToll
2011 in Bedburg-Hau, Germany.
Anna Laurent is a writer and producer of educational botanical media.