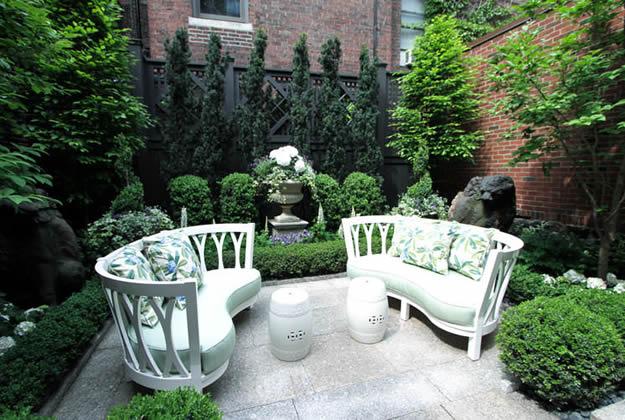 'Fastigiata' hornbeam, summer camellia, and viridis yew, along with the brick and stone walls, provide the garden's structure.
Get more from Garden Design
ZEN Associates, Inc. created this secret garden courtyard in the heart of Boston's Beacon Hill—it is buffered from the street, provides privacy, and adds elegance to the home. For color and texture, garden ornaments, including a cast iron lion head fountain and two brownstone foo dogs, were incorporated with a beautiful mixture of plants. The combination of elements creates a perfect setting to enjoy an afternoon book, or an evening with friends and a bottle of wine.
See more about this classic courtyard garden here.

One of two brownstone foo dogs, weighing 2000 lbs, guards the courtyard.