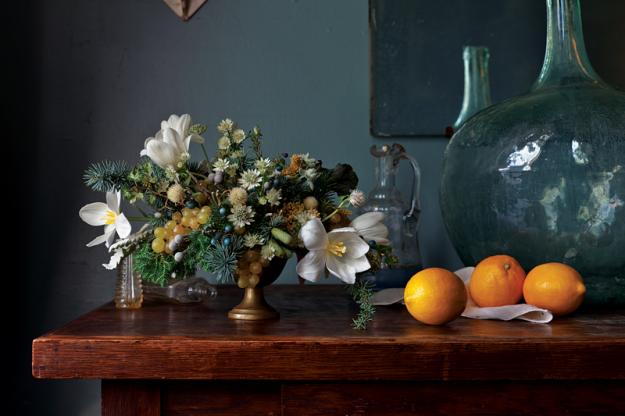 Photo by:
Gemma & Andrew Ingalls
As a floral designer and stylist, I'm always on the lookout for inspiration for my work. I never pass up an opportunity to find new ideas for arrangements or interiors; I'm constantly combing through New York's green markets and devouring classic books and films. So when I traveled to Amsterdam, Netherlands, last fall, I tore myself away from the city's famed flowers and gardens and visited the collection of Dutch Master still lifes at the famed Rijksmuseum. There, I was rewarded with not only a lasting memory but a fruitful source of inspiration.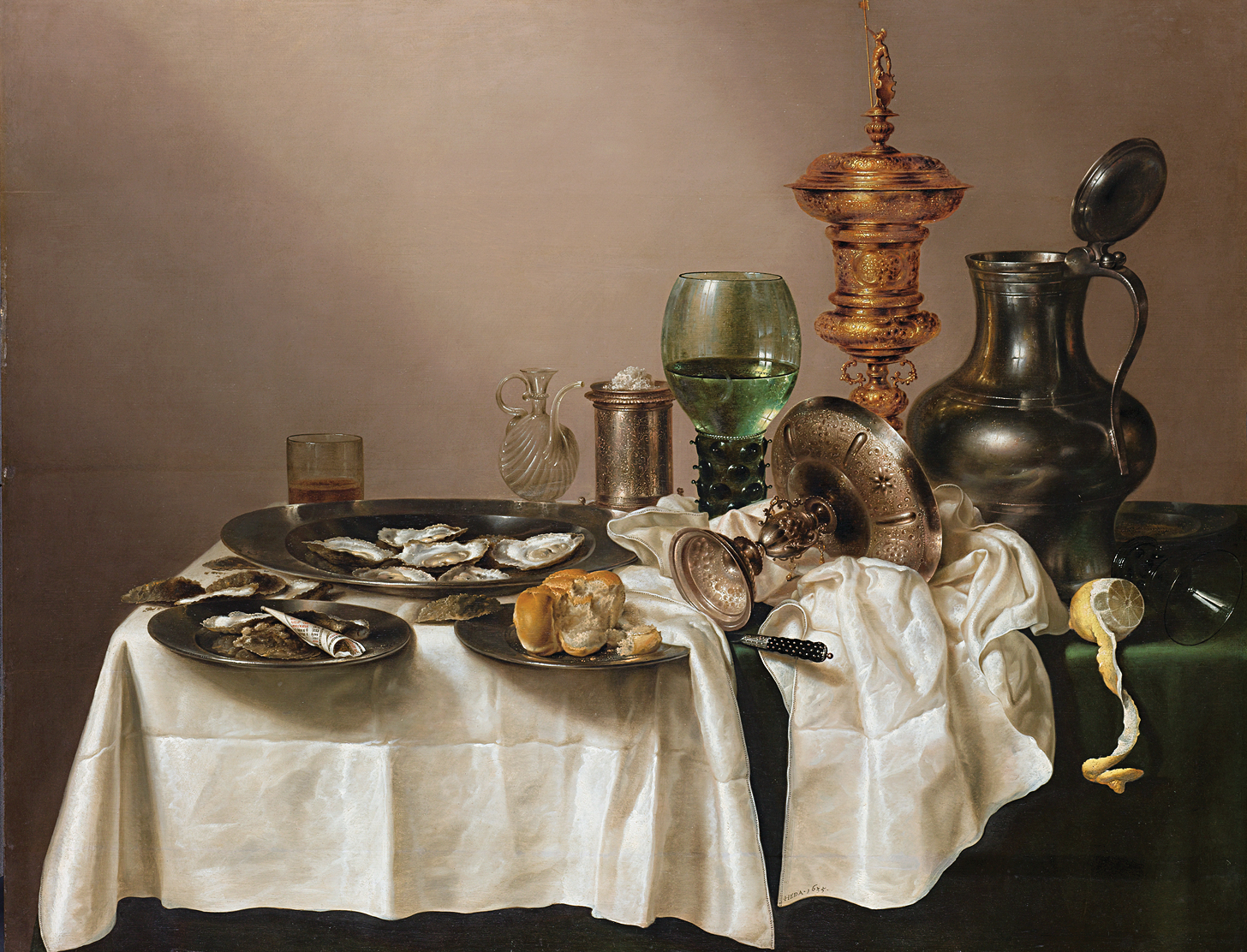 Still Life with Gilt Cup, painted in 1635, is one of 70 works attributed to Willem Claeszoon Heda, Rijksmuseum.
As I set about creating a tablescape for the upcoming holidays, my memory returned me to Willem Claeszoon Heda's Still Life with Gilt Cup. The painting is luminous and elegant, its subtle beauty derived from opulent objects arranged with a casual hand. The variety of materials—wrinkled linen, oysters, and pewter—gives the table an interesting depth. A few spots of color—the glass, the lemon—brighten up a muted palette.
So I assembled my own version of Heda's inspirations. I looked for items with an almost incandescent luster, mostly in the pewter and silver spectrum to keep the table looking like a collected whole instead of a hodgepodge. For a centerpiece, I used a footed bowl; nothing is more Dutch Master. I used a flower frog to anchor my stems of seasonal evergreens and then focused on texture rather than flower power to convey a restrained and natural mix. Grapes on the vine add to the aura of abundance and were purchased for pennies at the grocery store. When the lights are dimmed for holiday dinner, this table will glow like a painting.
[Here's our guide to Flower Arranging 101.]
A table set with a well-thought-out mix of materials rather than a full set of china creates an effortlessly unstudied effect and serves as a reminder that inspiration can be found everywhere, if we remember to look.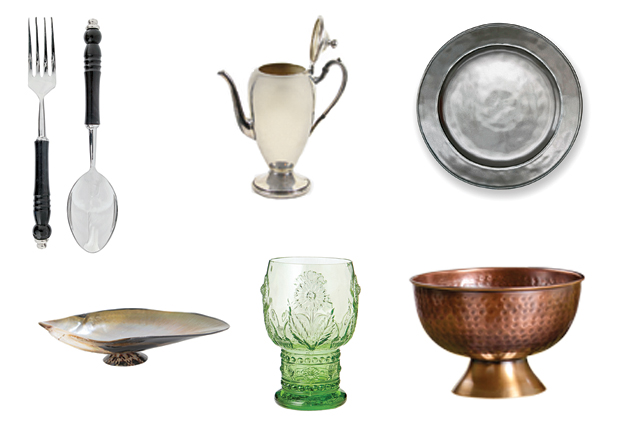 Top row, left to right:
1. Midnight black flatwear like these horn handle servers breaks up a table of silver where you'd least expect it. ($45; jaysonhome.com)
2. Finding beautiful old serving items like this teapot is a breeze at your local flea market or on etsy.com. Disregard the tarnish—sometimes bargains can be had with a little bit of elbow grease.
3. This Juliska stoneware plate has a mottled texture that mimics real pewter without all the endless polishing. ($39; gracioushome.com)
Bottom row, left to right:
4. The gleam of seashells is a dominant feature in Dutch Master paintings. This natural shell dish, used as a salt dish, adds an iridescent shine to your tablescape. ($24; jaysonhome.com)
5. An unexpected touch among a sea of stemware, this green glass Helianthus goblet speaks old world in a modern way. ($8; anthropologie.com)
6. The height of this footed hammered-copper bowl centerpiece lends itself to an artistic cascade of fruit, flowers, or branches. ($11; jamaligarden.com)
Amy Merrick is a florist and stylist. You can check out her What Makes a House a Home blog post for GARDEN DESIGN here.