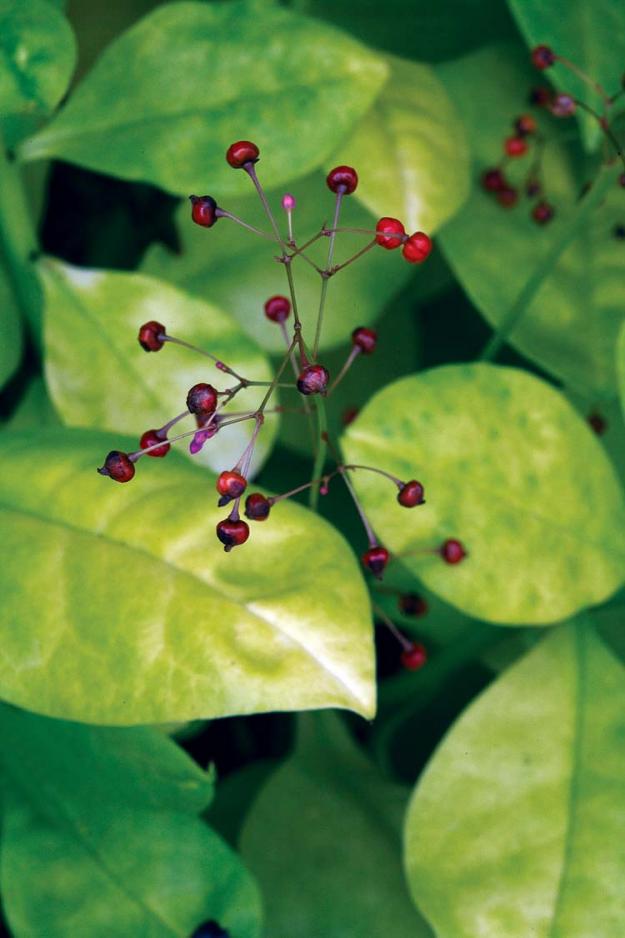 Photo by: Chelsea Stickel
With waxy, sedumlike foliage and airy heads of tiny pink flowers like baby's breath, jewels-of-opar is a contrast in textures unto itself. Leaves are that ever-popular glowing chartreuse. Zones 9-11.
Partner Tip: Osmocote® Plant Food is the planter's plant food. Osmocote® Plant Food's safety margin reduces the risk of "burn," even if it's applied at 3x the recommended rate. Learn more at Osmocote.com.