Garden Design Master Class at Chanticleer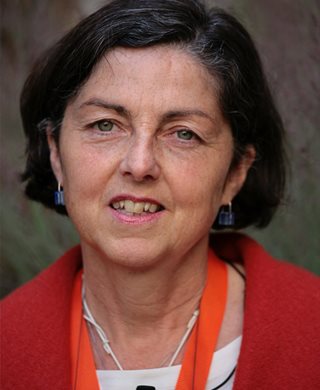 Annie Guilfoyle
If you've ever contemplated taking a garden design course, I urge you to sign up for the Garden Design Master Class at Chanticleer in October. Here's why I know this class will be so valuable to students who attend.
First, the instructor, UK-based Annie Guilfoyle, is a practicing, award-winning garden designer who is also a teacher and class designer. Annie is a RHS Chelsea Flower Show Silver Medal winner and in her role as director of Garden Design at KLC School of Design at Hampton Court Palace, Surrey, she has been instrumental in establishing the highly acclaimed garden design courses.
Annie told me that a big part of the class is giving clever techniques and devices that will help students get through the inevitable sticking points they will face during the design process. Who better to teach you about garden design than someone like Annie who has worked through plenty of her own design problems? Many of Annie's students have gone on to become successful, award-winning designers.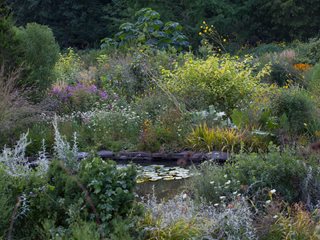 Lush plantings of ornamental grasses and perennials surround the pond in summer. Photo by: Chanticleer.
Second, an important part of the class will be going into the garden where you can observe planting combinations, paving, and garden elements. Could there be a better place to do this? The gardeners at Chanticleer-who in addition to making one of the most beautiful and loved gardens in the world, have a variety of talents such as sculpting, working with metal, building garden bridges, and more-will even share some of their ideas with the class.
Finally, you will leave the class with a design plan for your own garden (or a garden you are working on). Is it strange to put this last on the list? Isn't the whole idea to make a design for your garden? Maybe. But I think other aspects-who you learn from and how they teach you about the sticking points and overcoming design obstacles, where you learn and are able to see new ways of looking at things, and the people you meet-are the most valuable parts of the class.
The class will be held from October 21 to 24, 2016 with an opening reception on October 20.
For more information about the class:
http://www.chanticleergarden.org/workshops.html
Here is the complete course outline which includes a schedule and what you need to bring.