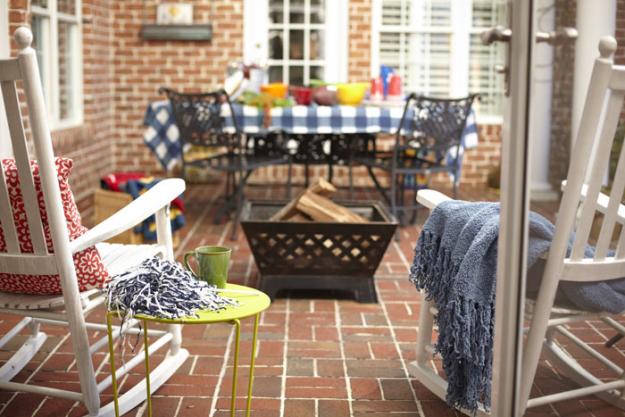 It won't be long before warmer weather returns. When it does, you'll have an opportunity to build your own outdoor room. You can do it yourself, or you can hire a local contractor to build one for you. Either way, start with genuine clay pavers from Pine Hall Brick Company. There are enough sizes and shapes and colors of brick pavers (not to mention patterns from basketweave to running bond to herringbone) that your design can be truly your own.
We have pavers that look like the cobblestones in a European city. We have pavers that although they are brand new, have been aged and distressed to look like they were put into place in the 1920s. We have classic pavers that are right in place on a patio behind a brownstone in New York, beside a pool in Miami, or in the front walk of a bungalow in Minneapolis. We have thin pavers that can be laid over an existing concrete patio or walkway and permeable pavers that help purify and conserve water. In addition to traditional red ranges, we have pavers in shades of gray, yellow, pink, orange and brown.
There are many advantages. Clay pavers never fade, because they are colorfast all the way through; and they're green, because they are made out of clay and water, the most abundant building materials on the planet. Because they last virtually forever, they are the definition of sustainability. We make them the way we do because we are thinking about the future.
We'd urge you to do the same. In your future, once your patio is complete, you may want to add a rocking chair or two. Maybe a grill and a table. And maybe you will want to sit down in one of those chairs, cold drink in hand. You can watch as your neighbors power wash and scrub and re-coat their decks. That's because maintenance on a clay brick paver patio is minimal. You'll be forgiven if you look down at your pavers, glance over at your neighbors, and smile. We promise.