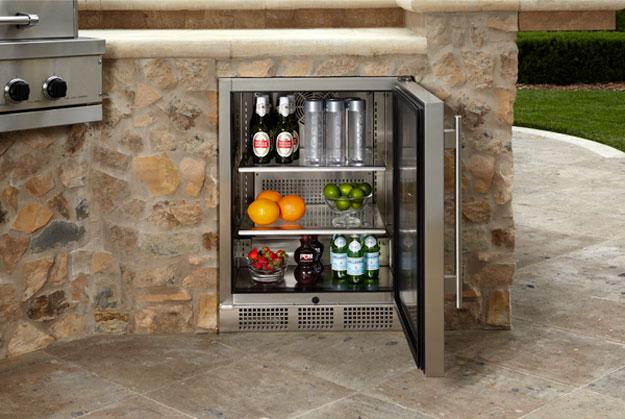 There are some who think the final days of summer are bittersweet, but there are those who know they also can be some of the season's best days, especially for entertaining. With gardens at their most glorious height, they're a bounty of ingredients for simple summer meals and other pleasures.
The garden is also full of surprises for your outdoor bar. Whether you're squeezing fresh fruit juice or creating a fruity or savory cocktail, look to your patch of green as your very own ingredient market, offering endless ways to experiment.
"If you're in a garden environment, there is a variety of things that can be displayed and part of your at-home bar," says Charlotte Voisey, a New York City based mixologist for a premium vodka brand. "You can invite people to pick something from the garden for a drink, and make it an interactive party.
"Delicate fruits like berries are easy in drinks because they're easy to muddle, and they're best used if they can be kept chilled," says Voise, who also likes muddling herbs like mint, rosemary and basil in her drinks. [click here for recipe]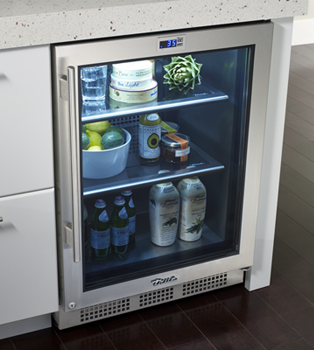 To keep it all fresh, the True Outdoor Refrigerator features an adjustable shelving system that allows the home "bar chef" to store prepared garnishes, syrups and juices for summer cocktails.
The modular system also allows for containers of bar staples such as the watermelon-based simple syrup Kathy Hubler of New York City has on hand for the Watermelon Shrub cocktail served in the Theater District restaurant where she heads the bar. Prepared in advance, Hubler says it can last all evening or weekend if properly stored.
Both bar pros recommend prepping garnishes in advance and storing them in the refrigerator with a damp paper towel, as fruit will quickly dry out and even oxidize. The flexible design of the True Outdoor Refrigerator accommodates storage tubs or plates as well as bottles of spirits that, when chilled, make a late-summer drink go down smooth as ice.
"If you're outside, and you want something cool and refreshing, chilling the spirit will make it more refreshing without diluting it," says Hubler.
Discover the entire line of high performance outdoor refrigeration at true-residential.com.