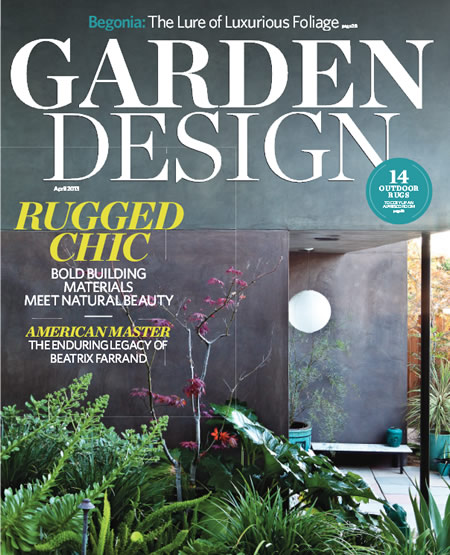 Starting Summer 2014, Garden Design Magazine will republish quarterly. With more photos and more content than ever before, it now features 132 premium printed pages. Packed with design-focused articles written by experts and images of America's most beautiful gardens, Garden Design Magazine now feels more like a book than a magazine. Its pages will inspire garden enthusiasts everywhere whether it finds a permanent place on the bookshelf or the coffee table.
If you think Garden Design magazine belongs in your nursery, garden store, botanical garden, or public garden, then become a retailer and get these benefits:
Get 50% off the cover price
Get listed on the Garden Design website
We'll work with you to feature your upcoming events, classes & exhibits
And more...
We'd like to hear from you so please email or call:
Jim Peterson
Publisher
855-624-5110
jim@gardendesign.com