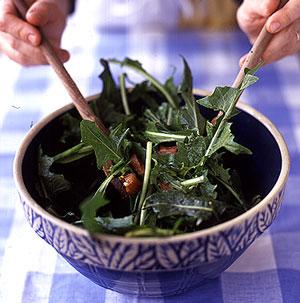 Photo by: James Baigrie
My calendar says it's National Dandelion Day and I have seen the plants starting to pop up around town. Did you know that you can actually buy the seeds for this plant if you're looking to grow it, rather than eliminate it? After all, it's quite a useful little plant.
Our sister publication SAVEUR has a whole page of dandelion recipes, including soup, salads, and fava beans topped with dandelion greens. Get the recipes here.