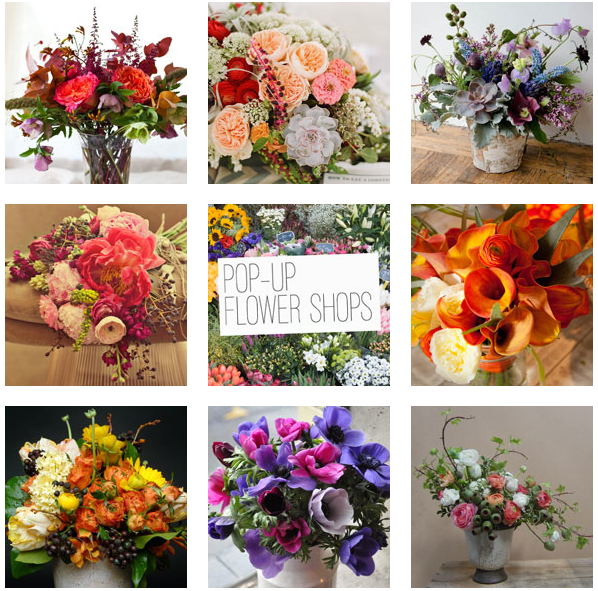 - Furniture chain store West Elm will be offering pop-up floral stores for three consecutive weekends around the country, starting in late April. They've chosen some of the hippest and most popular florists from each area (including our contributor, Marigold & Mint!), so it's definitely worth stopping in to check out the stores. Single stems and arrangements will be sold. The complete list of florists includes:
Saturdays (4/28/12 + 5/5/12 + 5/12/12) from 10:00am to 3:00pm at these participating West Elm Stores:
And on Sundays in Atlanta (4/29/12 + 5/6/12 + 5/13/12) from 12:00pm to 3:00pm:
-Over on The Billfold, GARDEN DESIGN contributor Amy Merrick writes about her business decision to move her floral business into a studio and out of her apartment.
-This weekend, the Rodale Institute will sponsor a Tulip Festival and visitors can pick their own organic tulips for $1 to $2 a stem, choosing from more than 20 varieties. There will also be tulip tastings (yes, you can eat tulips!) and Cold Crop Plant Sale, where visitors can buy lettuce, kale, and other early greens.